Disneyland had its "Fun Photos", but Knott's Berry Farm was way ahead of them with the "Pitchur Gallery" (signs at Knott's were apparently provided by the kids from "Our Gang"). This scan is from an old guide book... undated but probably early-to-mid 1950's, giving us a rare glimpse of what the place looked like in color.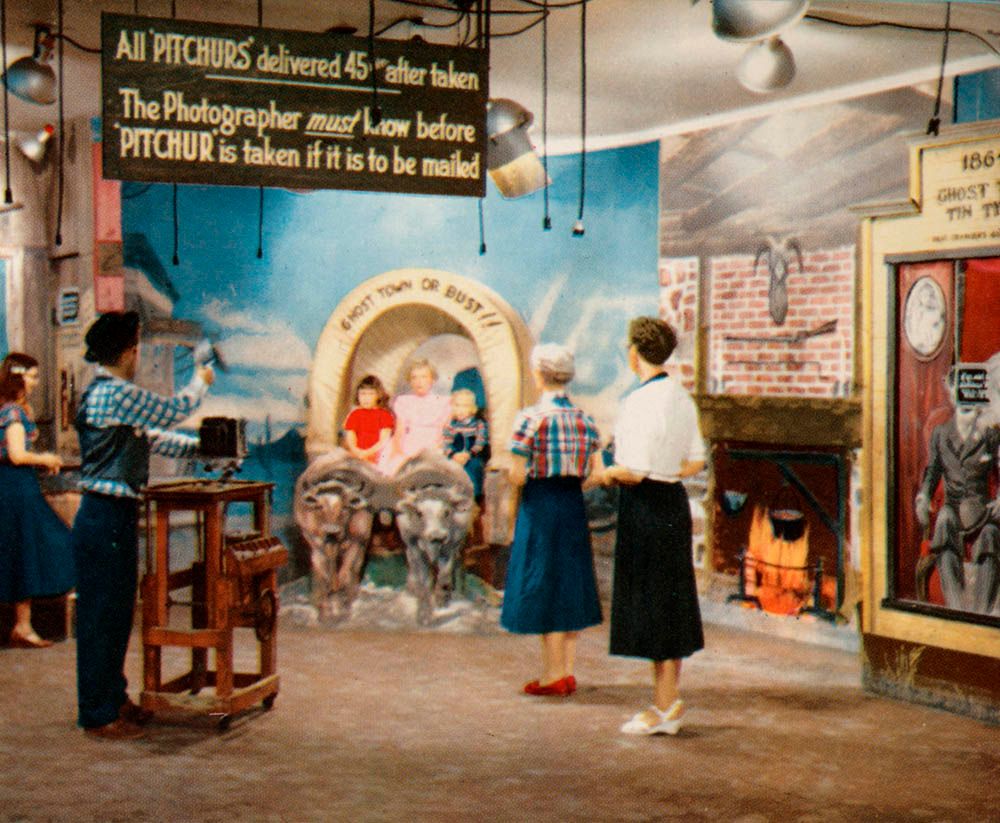 You never know, these two might have had grandparents who came out west on a prairie schooner just like this one.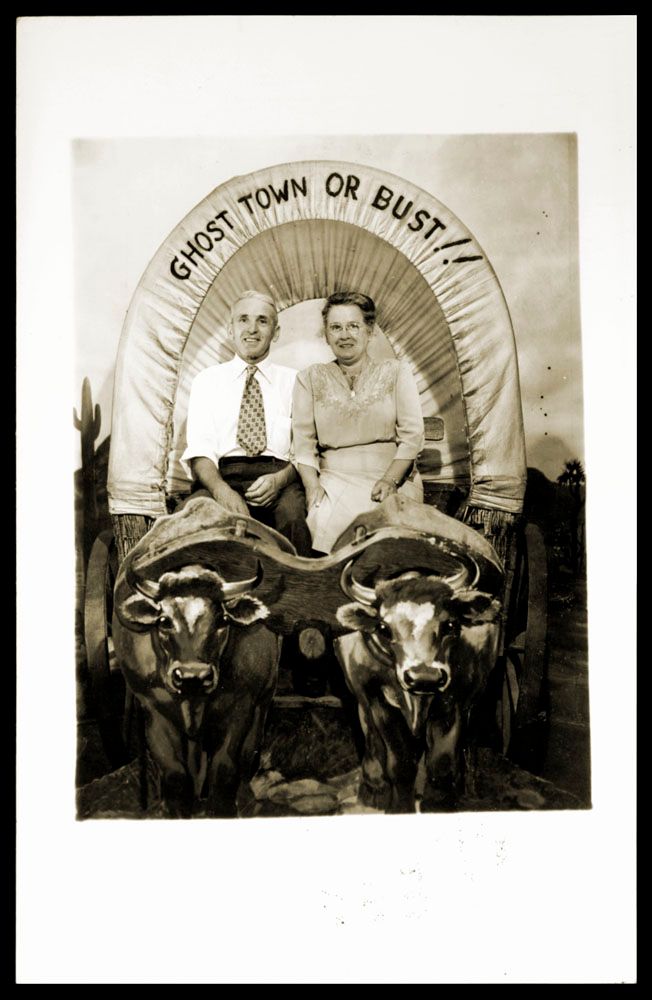 This one is my favorite, mostly because of that pretty woman in the middle and her bemused expression. Love those '40's hairdo's!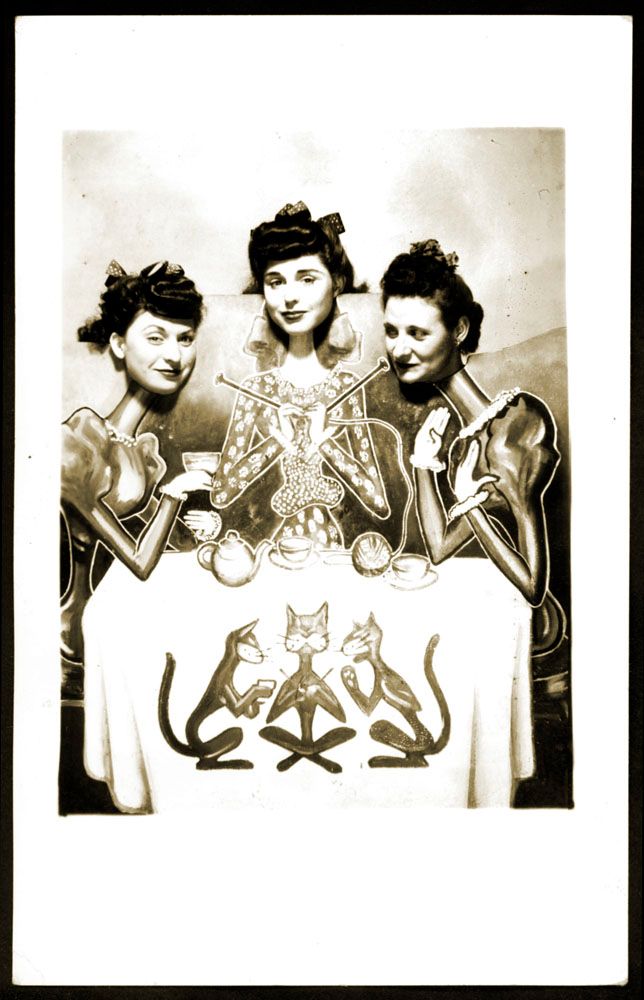 It's about time George made an honest woman of Betsy.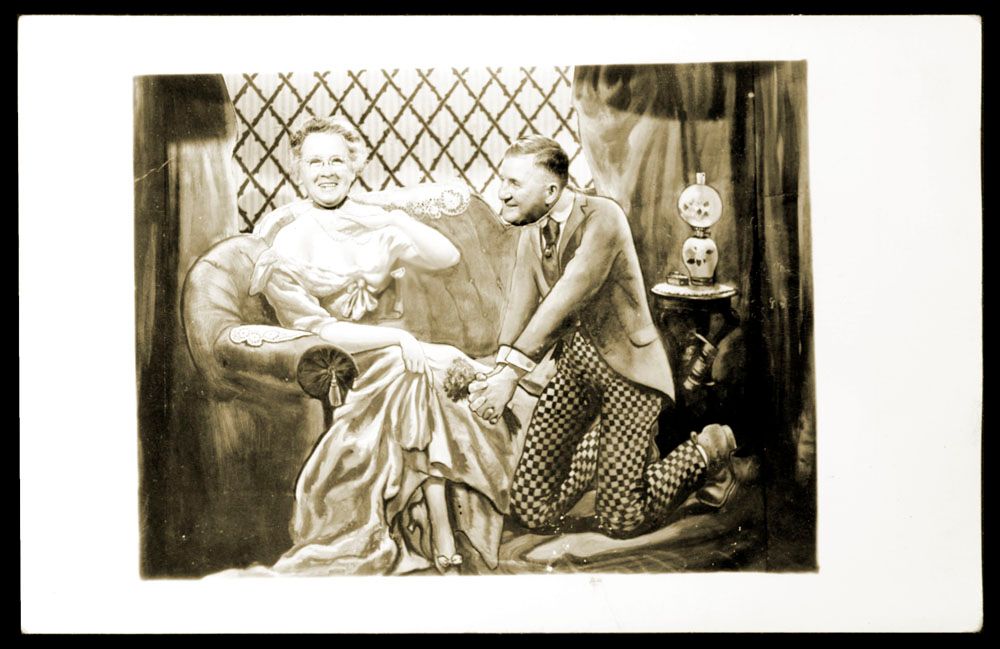 "Waltz Me Around Again, Willie". Was that the name of a popular song? As you can see, this photo (and incidentally, the other three) are from the early days, when it was "Knott's Berry Place". I have no idea when the it changed from a place to a farm!