These folks are either waiting to go for a canoe ride, or they are just enjoying the scenery. The dad in the center is not too sure about that hoodlum with his greased-back hair and cigarette. He looks like one of the gang memebers from "West Side Story", and yet this photo is from 1969.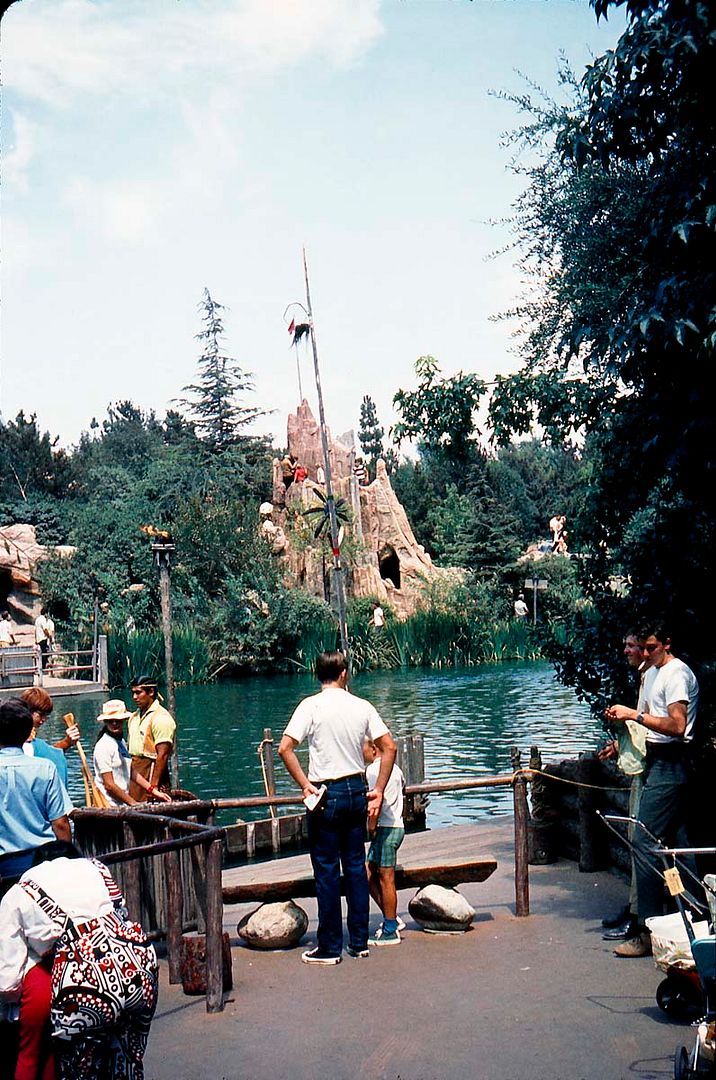 That is one busy steam boat! I think that's the Straw Hatters on the bow, or maybe the Royal Street Bachelors. Notice that the Mark Twain's pilot is not even looking where he is going.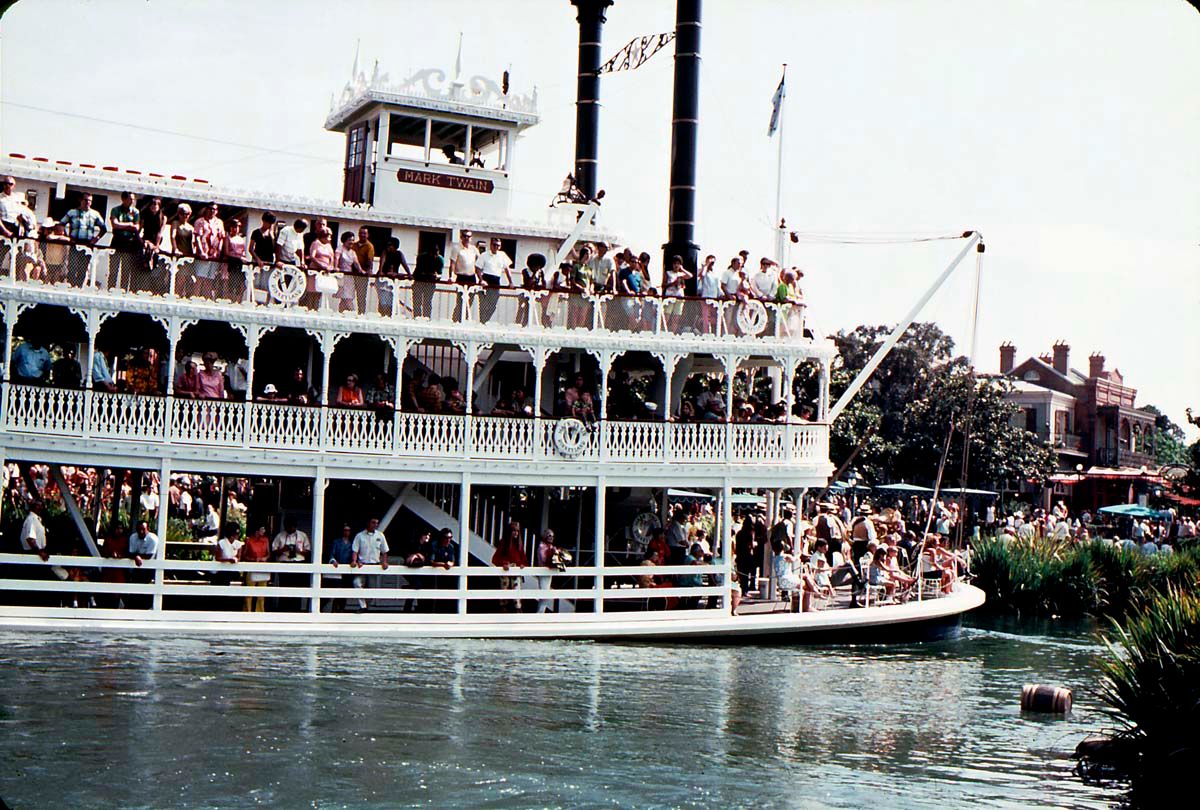 Here's a nice view of the river, with two canoes, a Keel Boat, and of course the Columbia. They should add a pirate-themed jet ski attraction! (I shouldn't even joke about that).