Today's photos are from the same lot as some extremely crowded Frontierland photos that I posted recently. Some of you logically assumed that the Haunted Mansion's opening was one of the reasons for the enormous crowds. But that wasn't the case...

As you can see in this first rather murky and partially obscured image, there are still some pieces of metal fencing and other stuff on the ground. It must have been mere days or a few weeks before the attraction officially opened.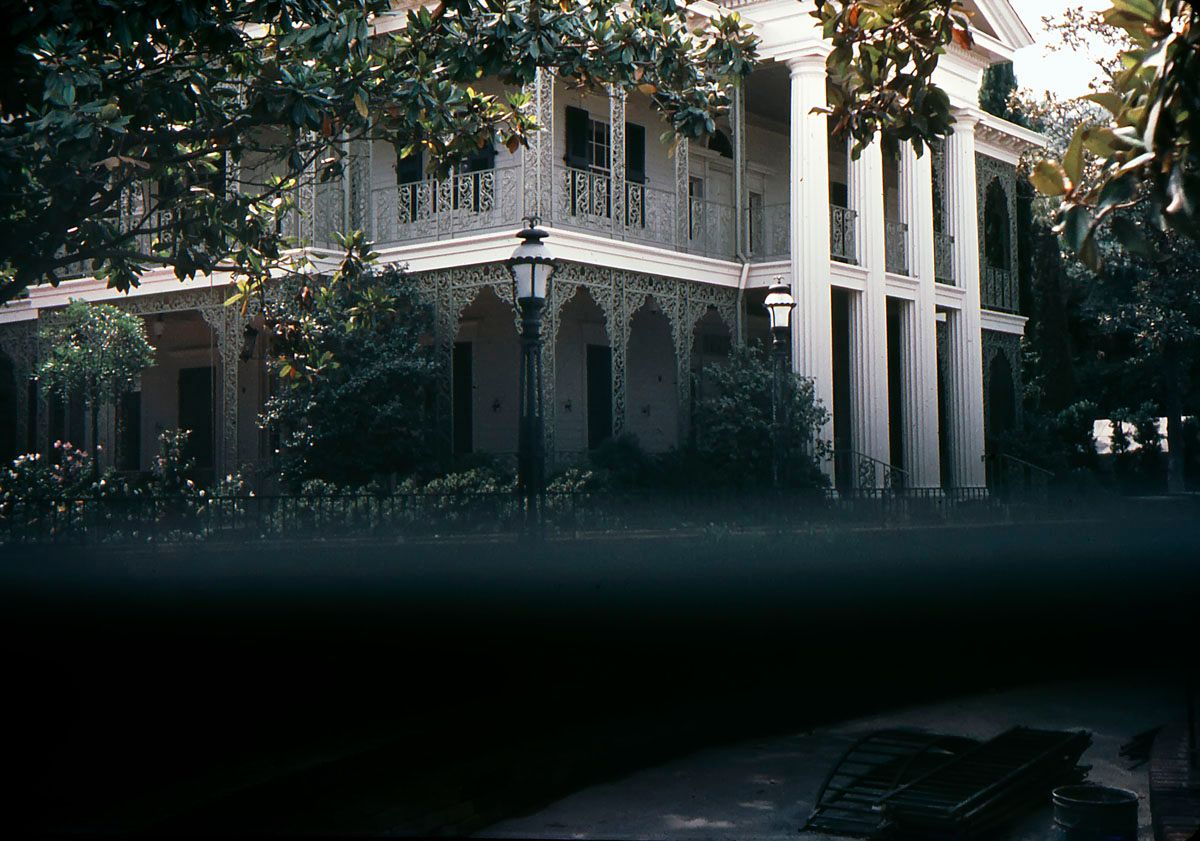 Niether slide is that exciting, but they at least answer a question or two regarding those other images!