Here are two fun views from August, 1969! We'll begin with this great shot of the Motor Boat Cruise in Fantasyland. This attraction was kind of a snooze, to be honest, but I miss it in a way. It was relaxing, if nothing else! You could literally take a nap (or die!) during your cruise, because the boat would putt along by itself, no steering or gas pedal required. Pretend a ghost is driving, like I do on the freeways every day.
I'm trying to figure out how the photographer got this elevated view. Not from the Skyway, surely? It was too far away, I'm thinking. Perhaps from the Monorail? Or a low-flying autogyro?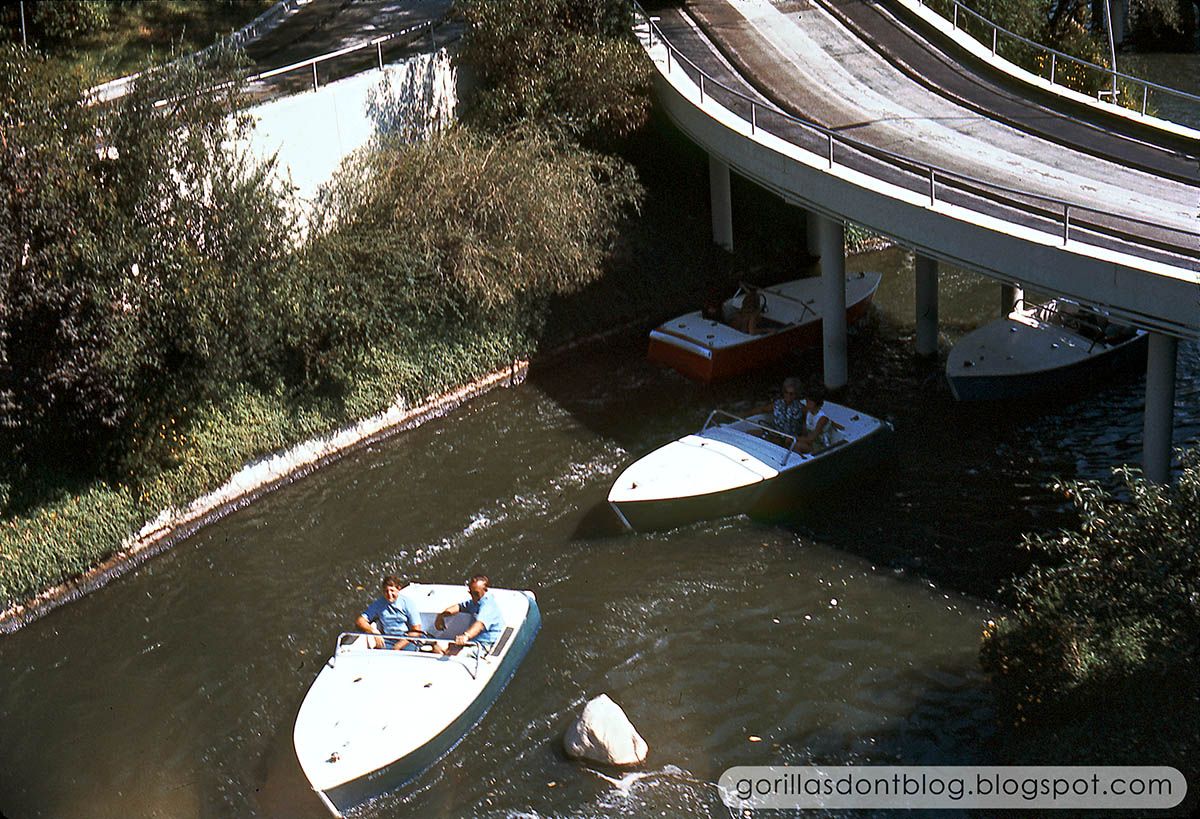 Next is this great view from the Peoplemover track. It looks a bit weird because I had to lighten it up a bunch, but it's still very neat. Yes, Virginia, that overhead track that now sits abandoned,really was there for a reason. This summer day was rather busy. Look at all the mini skirts on the ladies! Besides the wonderful Peoplemover, we can see a bit of the Mary Blair mural, the entrance to Adventure Thru Inner Space, and even America the Beautiful.