I just finished scanning a larger-than-usual batch of vintage snapshots, dating from March 1974. They are definitely a mixed bag, but overall are nicer than most humble photo prints.
In this first example, we can see that a miniature "Wonderland" was set up at the west end of "It's a Small World"; a little hill, flowers, an oversized teapot, a mushroom that escaped from Santa's Village (mushrooms always escape!), as well as Alice and some of her unusual friends.
There's the Walrus, the White Rabbit, and what must be the Mad Hatter, sans hat in this view.
The net two pictures show the famous façade for "Small World"; it still looks essentially like a giant foam core model - which is part of its charm. The grass and shrubs are immaculately maintained; look at those big trees behind the building! Until now, I thought that the old boats all had turquoise seats, but obviously some were yellow too. Were there other colors? Perhaps tomato red?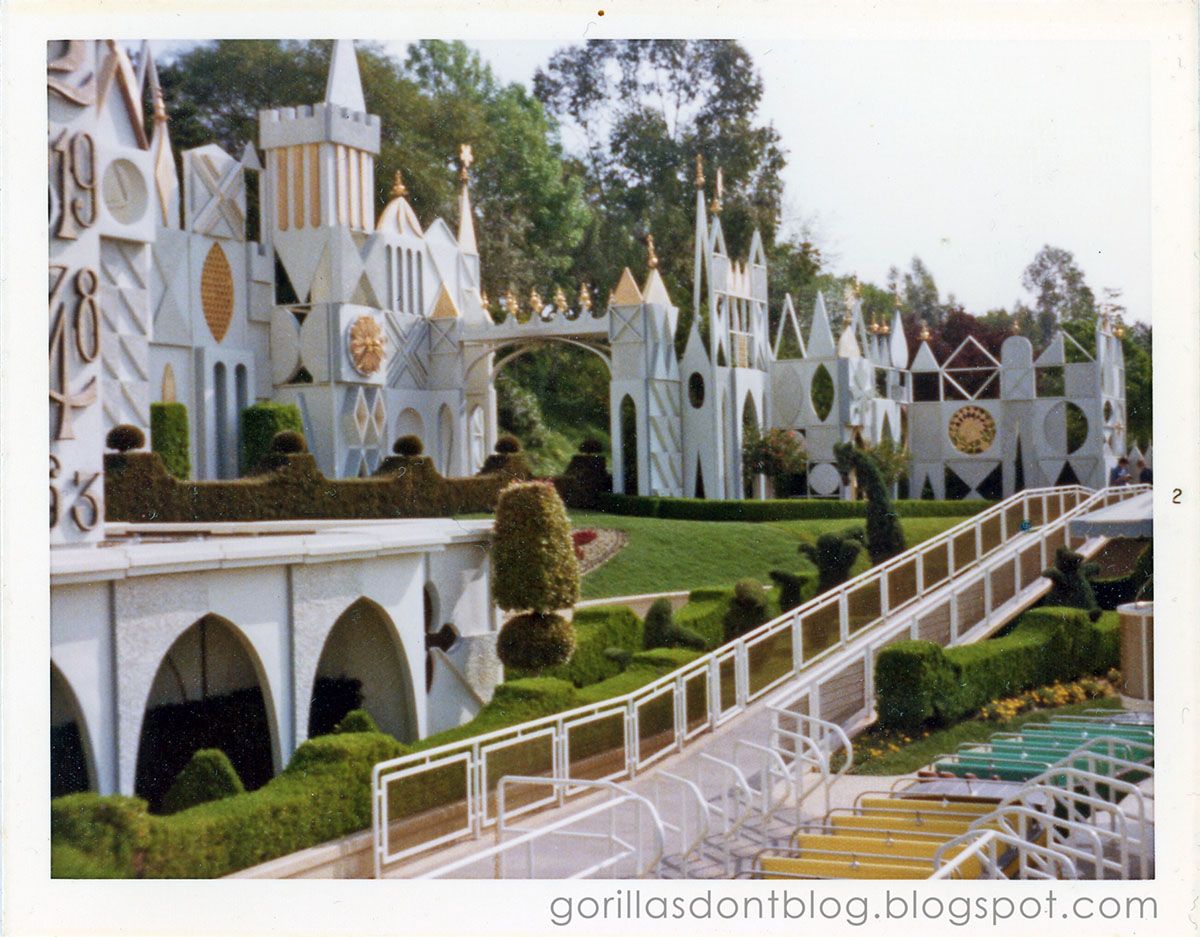 Here's a second view, with more topiaries.