Here are a few more lovely photos taken at dusk back in January of 1962. The lighting and color in these is so unusual that I quite like them. I originally did not post them because I was unable to get them to a presentable state, but the new scanner blah blah blah. You've heard it before!
SO, here's a really great shot of Cascade Peak as seen from the Mark Twain, with Tom Sawyer Island in the foreground. Look at how busy the island is! To the right is Teeter Totter Rock, and in the middle is "Merry-Go-Round Rock". The mist makes Cascade Peak appear even larger. To the left, a line of guests head up the side of Castle Rock... it's like a miniature version of Everest climbers and their trusty Sherpas.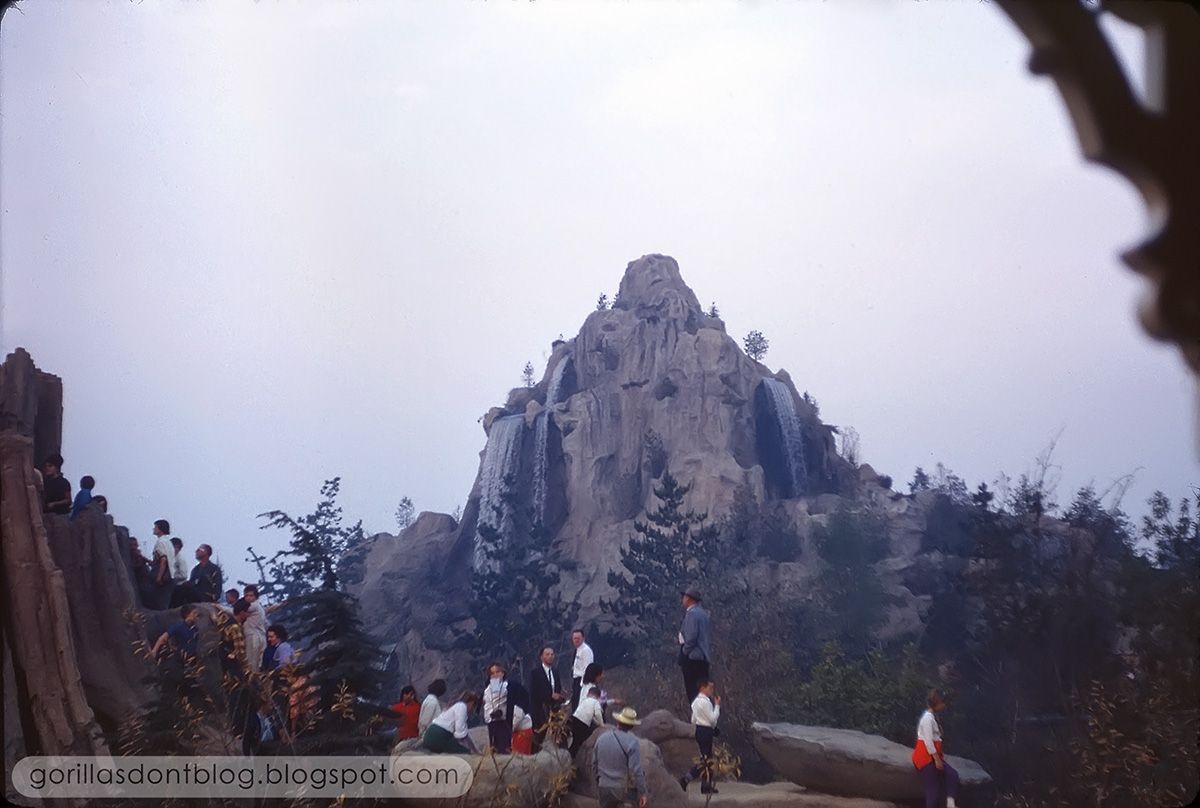 Next is a wider shot of Castle Rock and more of the island. Those who don't live in Southern California might be surprised to learn that we do have occasional days of misty, foggy weather. In this case it makes for a very evocative photograph. Wouldn't you love to be there?