Yo yo yo! Today I have a few repeats/rescans. They are only a little better than the original scans, so I didn't bother doing a "before and after" comparison. Still, they are great vintage shots (originally posted in 2007) that are worth another look.
So... here's a nice shot of the muddy river (circa 1956), with a bustling Frontierland in the distance. I love the headdresses on the Indian guides in charge of the canoe.. the passengers are not helping at all. The Bertha Mae looks great, and we can also see a raft over on Tom Sawyer Island.
We can even see Skyway buckets, the Castle, and the Moonliner.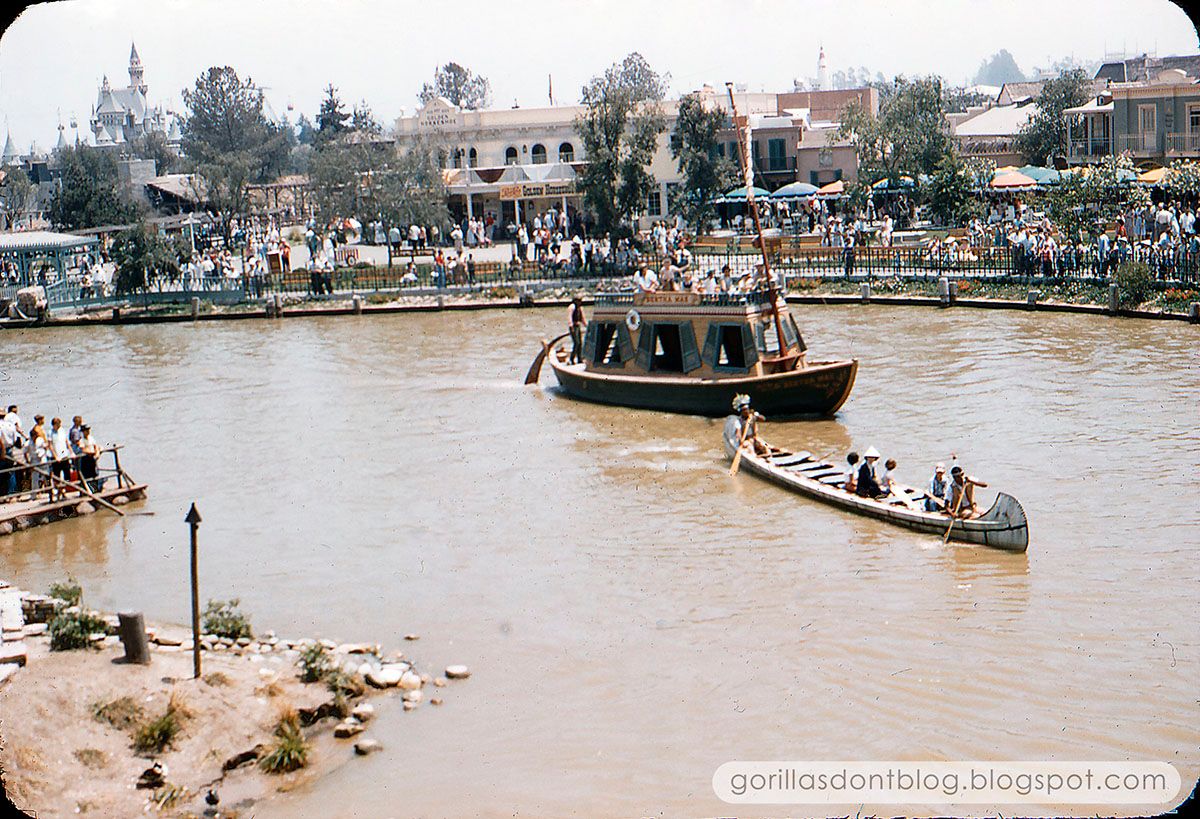 Next is this interesting shot of a rather barren hillside with some spindly trees and plenty of brown plants (maybe it was an extra hot summer?). But the coolest detail is that huge grizzly!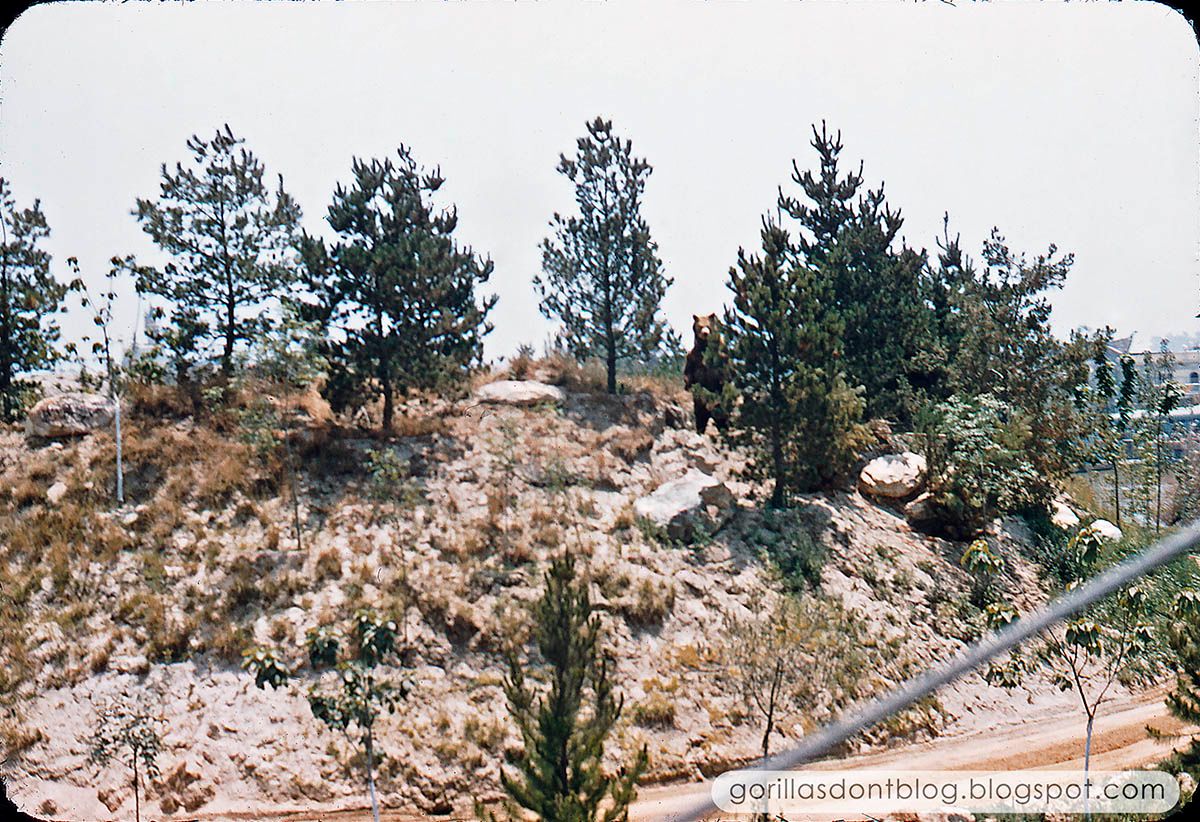 Until I saw this photo, I was unaware of this particular bear. I've never seen another photo of him! Perhaps the foliage eventually swallowed him and he was removed. I wonder if he growled?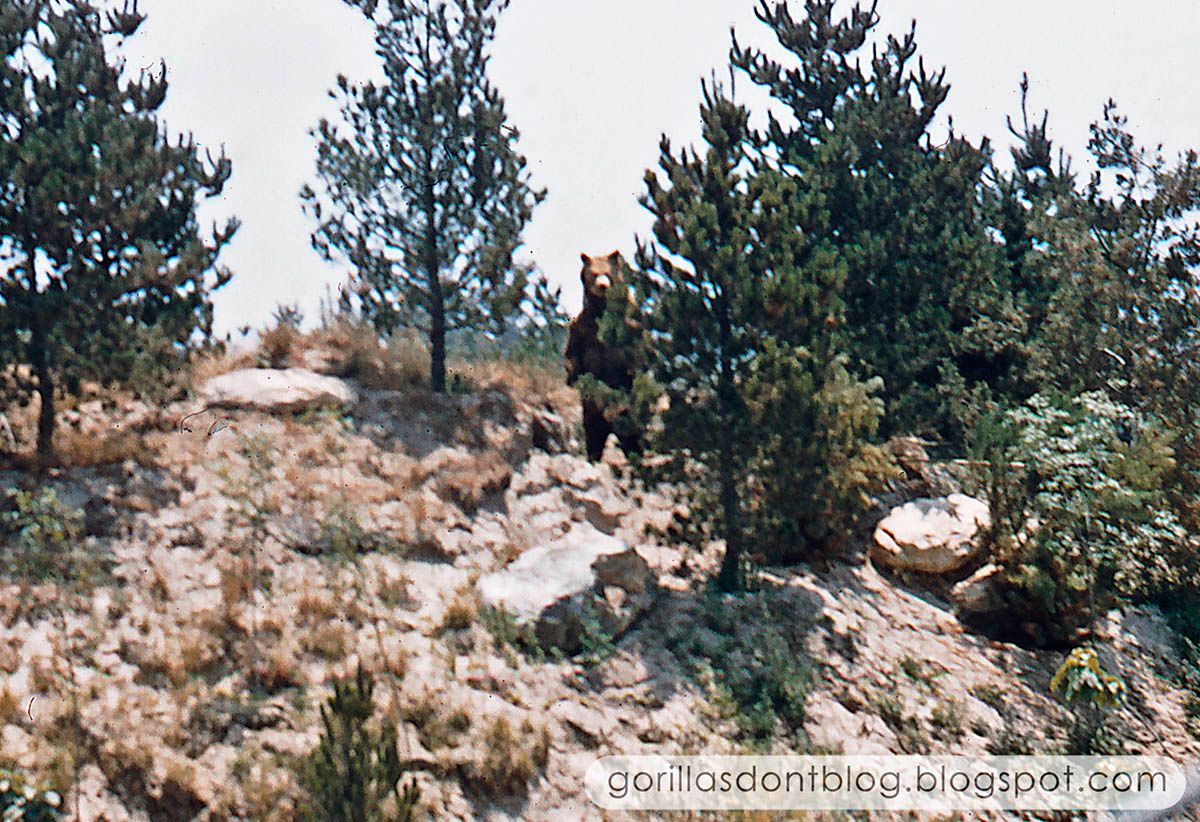 Here is a version of the previous photo in "Bigfoot-Vision!", for Monkey Cage Kurt.