A few years ago, I found a small group of slides, labeled "Nancy's Birthday - August 26, 1950"; They were so fun and full of vintage party goodness that I thought you might get a kick out of them too.
In this first one, guests are lounging in a wood-paneled living room; since the rest of the photos seem to take place at a club or restaurant, this might be where everyone met for pre-party cocktails. Or post-party cocktails, since that one lady appears to be asleep! Maybe she always closes her eyes before the flash fires. Check out the strapless red dress on that one woman... very glamorous.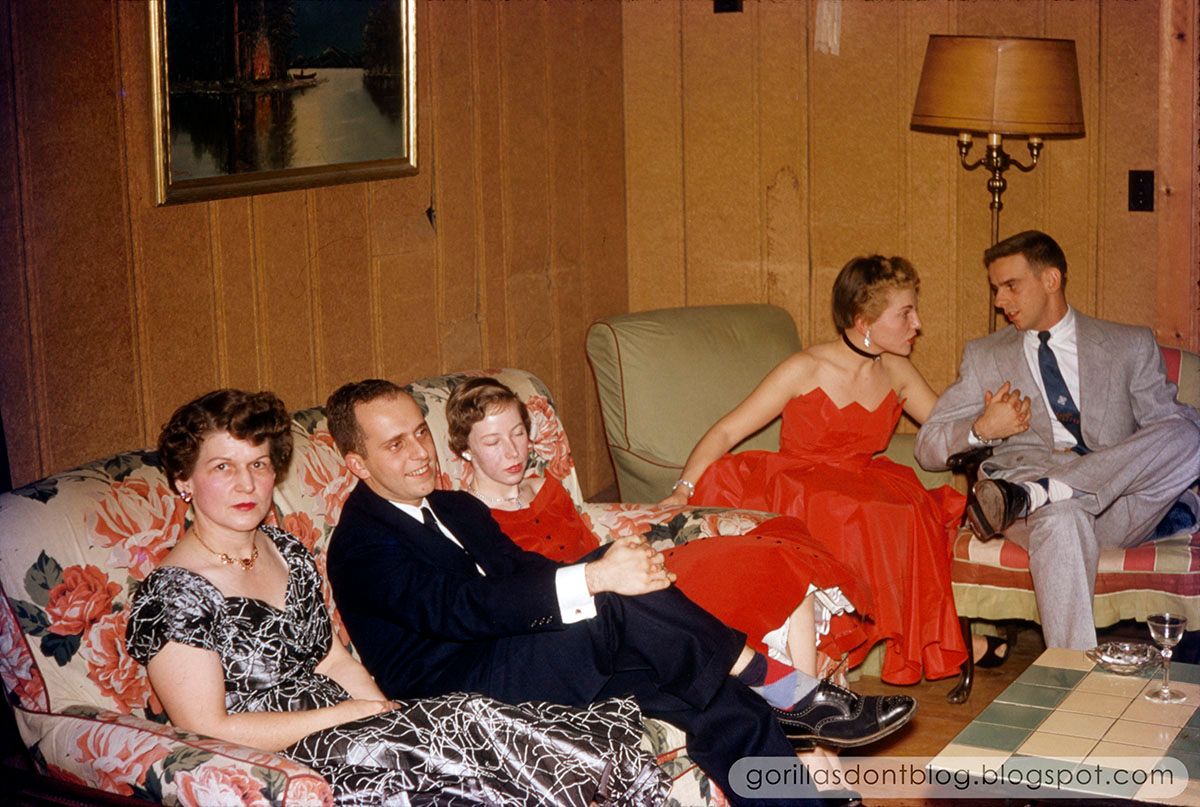 Now they've moved to another location. Van Johnson is getting a smooch from June Allyson; a waiter takes a short cigarette break while chatting with the bartender.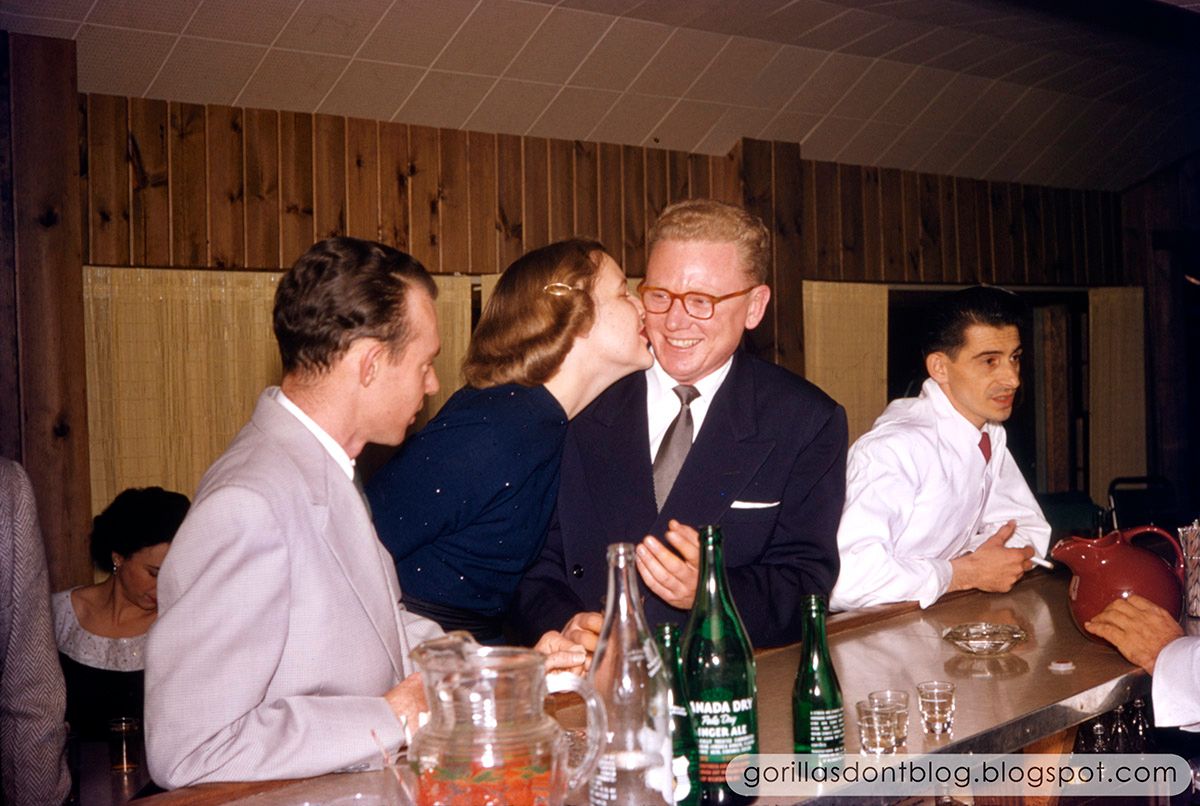 There was plenty of smoking and drinking going on, just like in "Mad Men". Notice the tiny television on the wall in the upper right corner. I wish I knew where these pictures were taken; they have a "back east" vibe to them, but it's hard to say.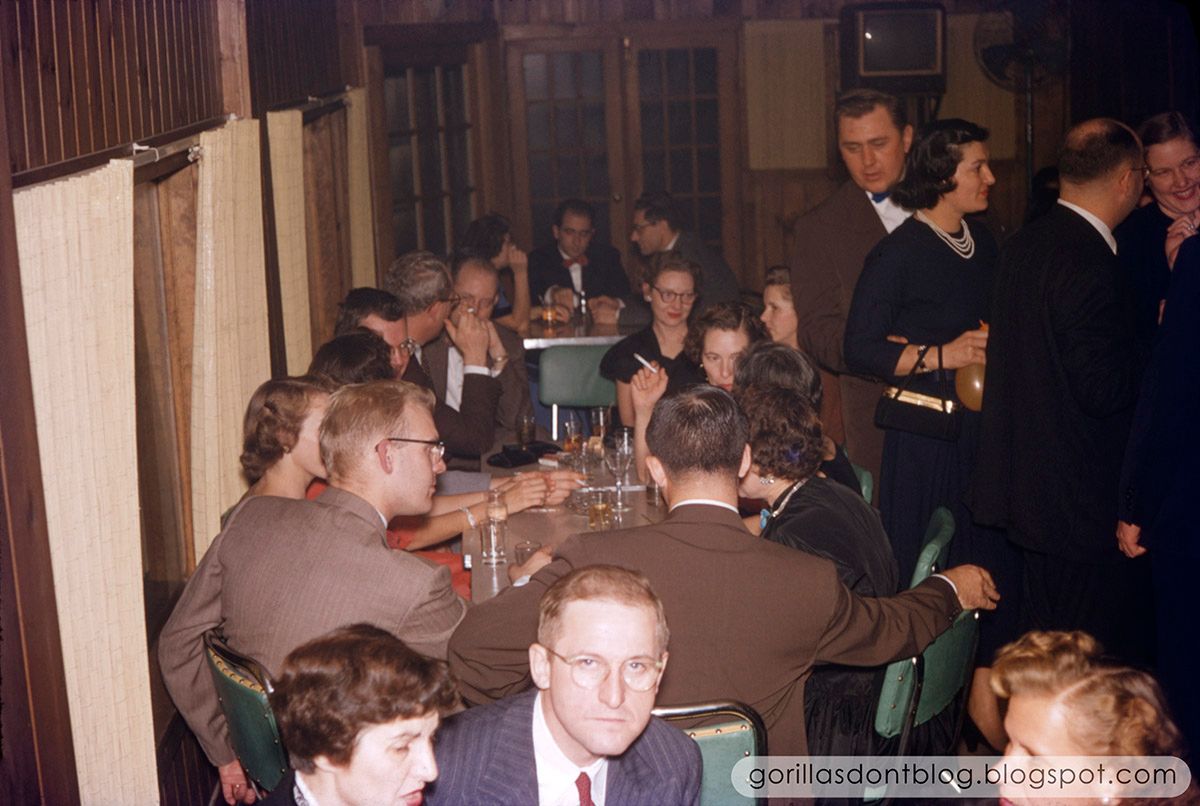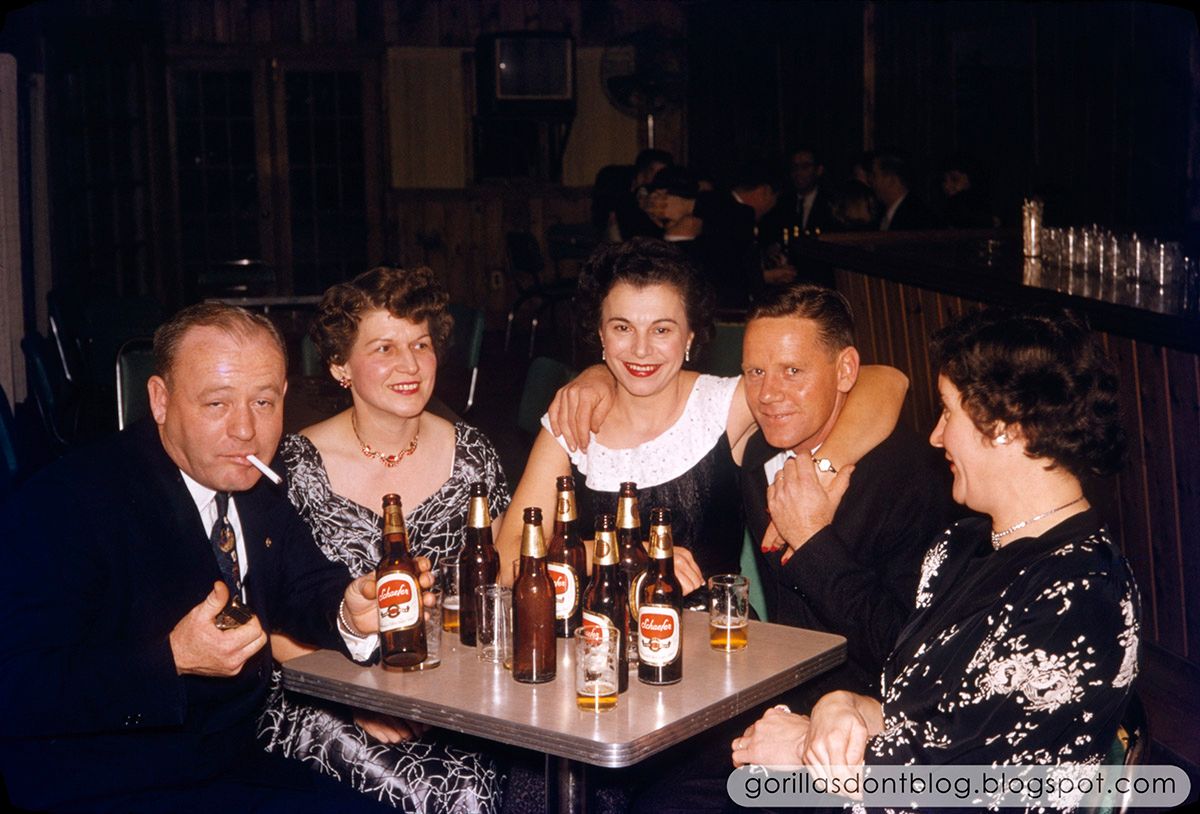 On an entirely different note, I have been playing around with my new Epson scanner. It's pretty advanced compared to my old one, and I'm slowly learning some new tricks. The scanner has the ability to detect dust and scratches by doing a separate infrared pass; the screen grab below shows all of the dust and other junk marked in red (I normally give slides a quick blast of compressed air and wipe each side with a soft brush, but I didn't do that for this example).
When I tell the scanner to eliminate the flaws, it takes just a few seconds! It's kind of miraculous. I did brighten it up a bit, but other than that, I spent no time tediously cloning out dirt and fuzz. Once in a while the software does some weird things to certain edges, but overall I have found this feature to be a big timesaver. When I think of all the hours I've spent over the years cleaning up dusty slides....!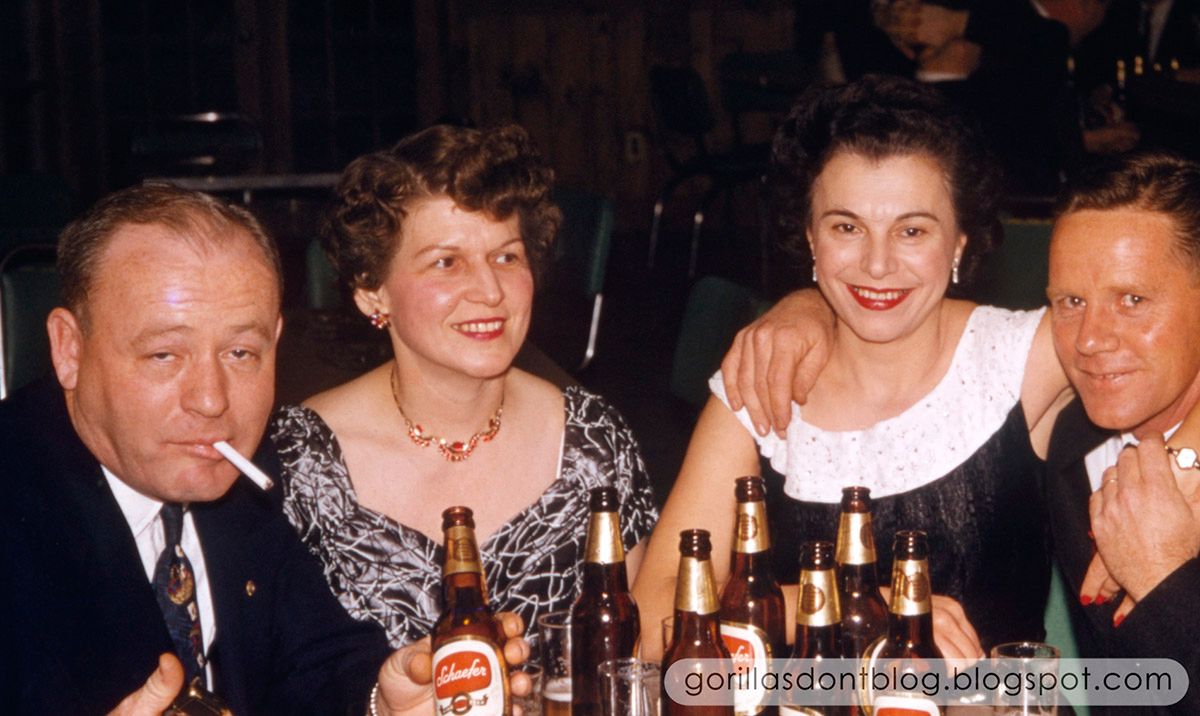 I hope you have enjoyed today's party.