While going through some random folders, I found a few scans of Mr. X's Instamatics (so generously given to me) that I had deemed to be rejects for various reasons.
WELL, they have now officially been unrejected! This first one was taken on a gray, overcast day, and it was also very dusty and damaged. I attempted to clean it up bit by bit with Photoshop's cloning tool, but at some point I just gave up - it was just too dusty. But it's still worth a look, wouldn't you say?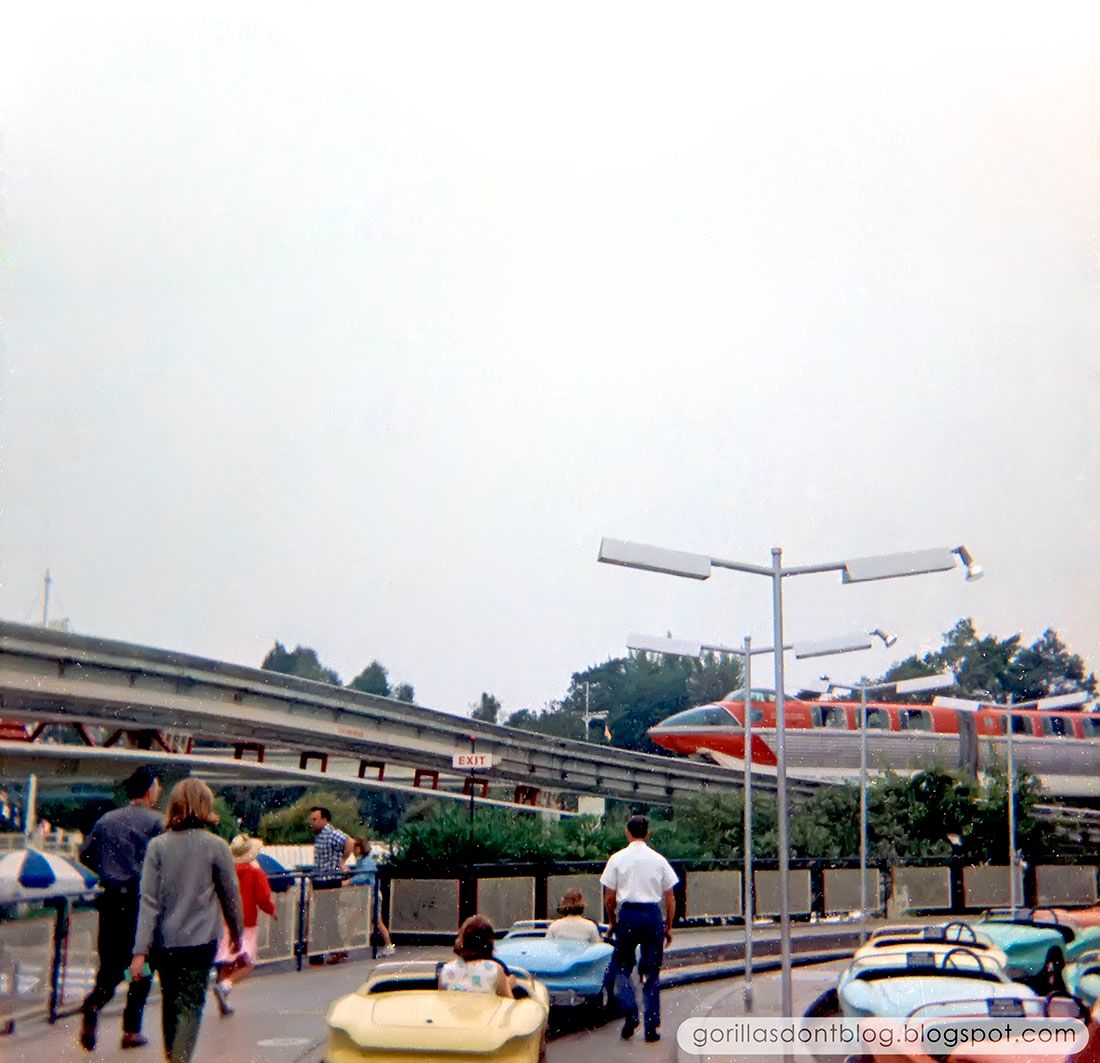 This one could have been really great, but it was extremely dark; so dark that I had to jump through all kinds of hoops just to get it looking this good - and I know it doesn't look very good. I have always loved the beautiful pirate ship vehicles on the "Peter Pan's Flight" attraction, and we get a tantalizing (but fuzzy) look at the mural on the wall.