I love this first photo of the Mark III Monorail sitting at the station, while a turquoise Peoplemover train slowly trundles by; Santa Fe was still sponsoring things in '71 - now that I think about it, I wonder why they didn't insist on having their logo on the Peoplemover? I know that calling it a "train" might be stretching things, but still.
The park really looks lovely from this angle, with plenty of landscaping, making Tomorrowland look like a place you want to be, instead of sterile and bleak.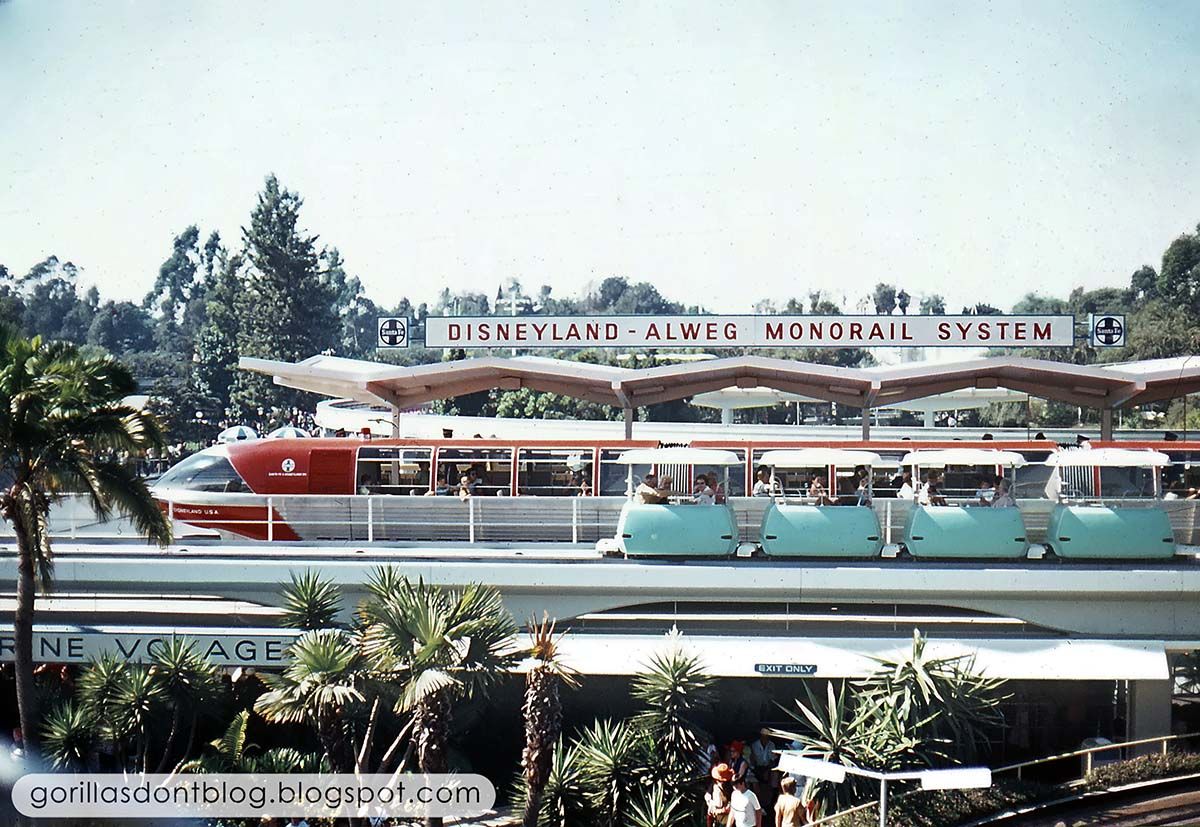 Here's another beauty! A climber is on the Matterhorn, Skyway buckets pass overhead, and we get more Monorail and Peoplemover goodness. I sure would love to step into this September, 1971 photo and explore!