If you're like me, you love rainbow-colored afro wigs! Oh, and vintage Disneyland paper ephemera, too. They are not mutually exclusive.
The early Tomorrowland was rife with sponsored exhibits - glorified commercials, in a way, and yet... I wish I could have seen all of them! The Kaiser Hall of Aluminum Fame, the Dutch Boy Paint Gallery, the Crane Bathroom of Tomorrow, the American Dairy Association Dairy Bar - ay caramba!
Richfield sponsored the Autopias, but they also sponsored a show called "The World Beneath Us", which let all the hep kitty cats know about where their oil and gasoline came from, courtesy of a thrilling diorama and a 12-minute movie.
While undated, I believe that this flyer was released as early as 1955 (when the exhibit opened), and was probably given out for years (the exhibit closed in 1960). Love that oh-so-50's artwork! How this example survived in such great condition is a mystery to me and to Batman. It's like new.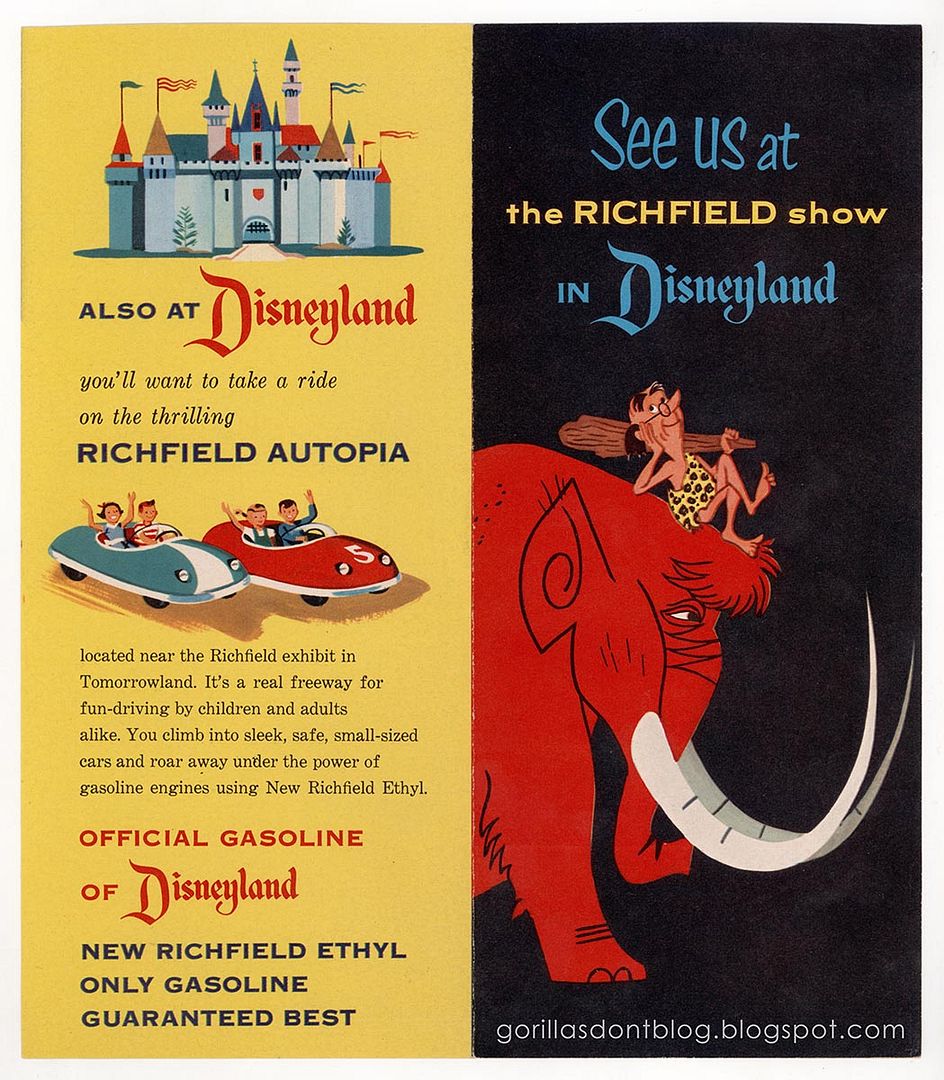 The inside artwork is fantastic, so reminiscent of what you might have seen in "Walt Disney's Magazine", or any number of wonderful periodicals published during that era. Check out those dinosaurs! We all know that oil is made from squished, pressure-cooked dinos (and not from zillions of zooplankton). Put a T-Rex in your tank. The shadows cast across the back of the Stegosaur indicate volume in such a simple manner. Brilliant.
I wonder if the movie has survived? I'll bet dollars to donuts that some "Rite of Spring" footage from "Fantasia" (with the dinosaurs, yo) was used.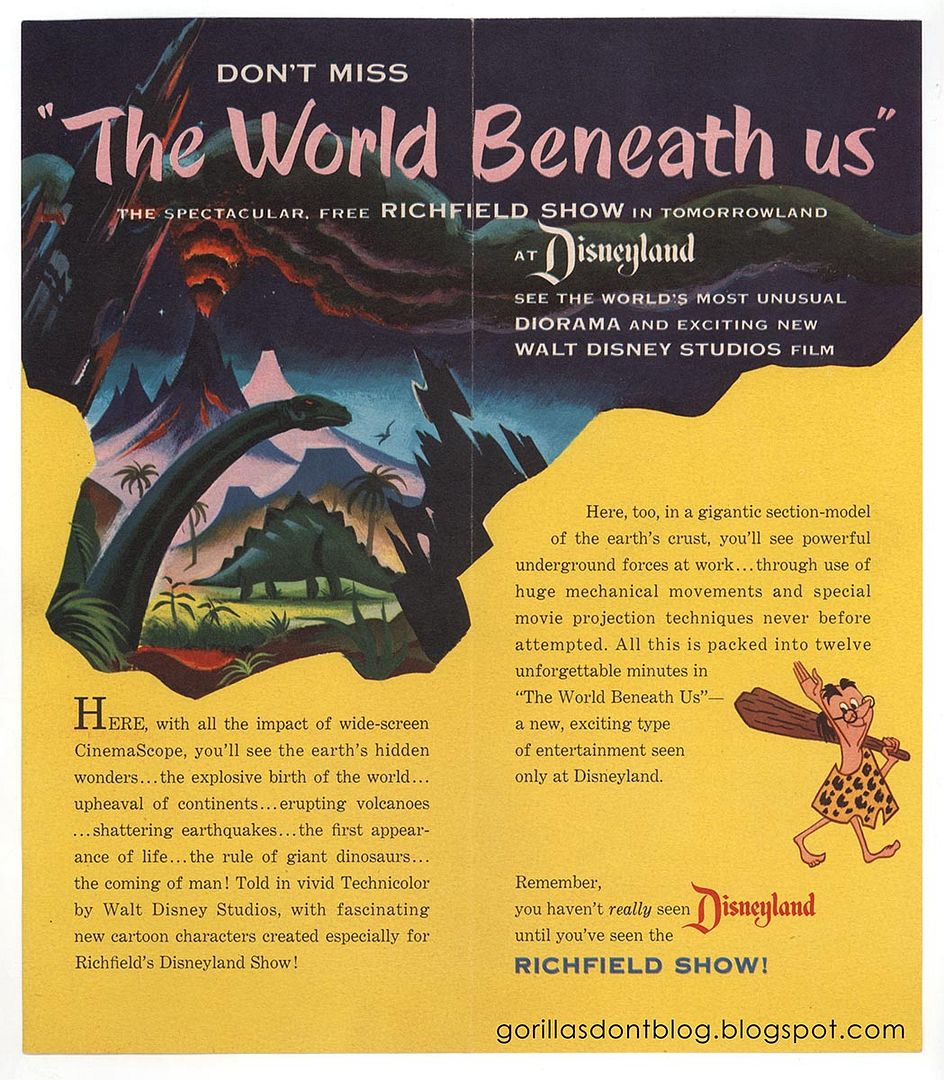 I hope you have enjoyed this vintage brochure!