I'm getting down to the bottom of the barrel of my scans of vintage Instamatic negatives (given to me by my friend "Mr. X"). There are still some beauties remaining (which I will be doling out in future posts), but there are six or seven images that I very nearly deleted due to various problems. However, I couldn't bring myself to trash them. SO... here they are, lovably flawed, like so many of the best things in life.
Knowing of Mr. X's love of the Disneyland Railroad, I can only assume that he wanted to capture the sight of the passenger train as it waited at Frontierland Station. Unfortunately it's a bit blurry, and a bit askew; but I love seeing the Columbia and the Old Mill, not to mention the construction walls (decorated with attraction posters) for New Orleans Square.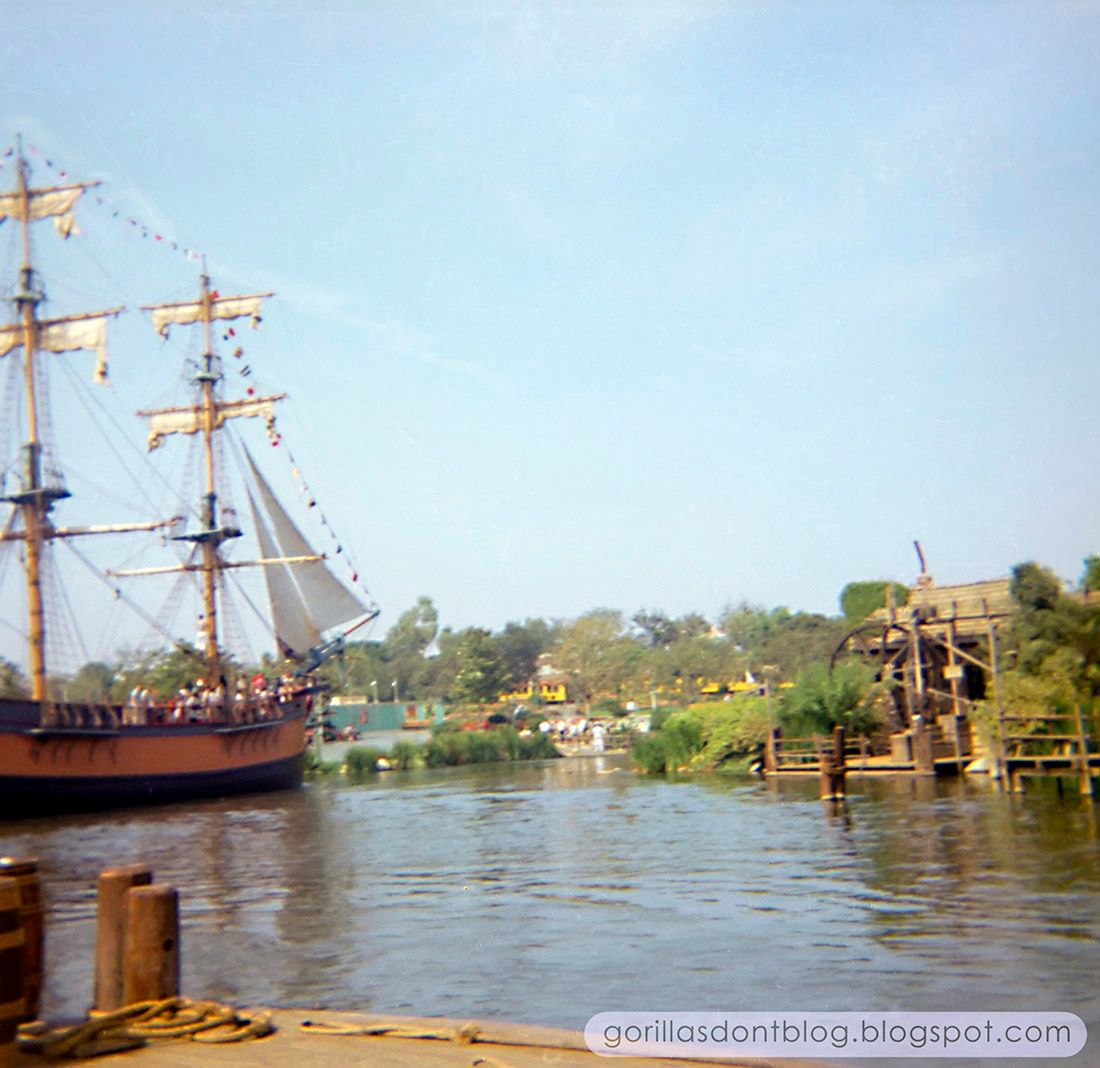 This view of Main Street Station gets some points for being taken from one of the Horse Drawn Streetcars, but there's not much else to love about it. You can see that it is late afternoon; it won't be long until all of the lights on Main Street are turned on. The Santa Fe sign over the doorway is neat.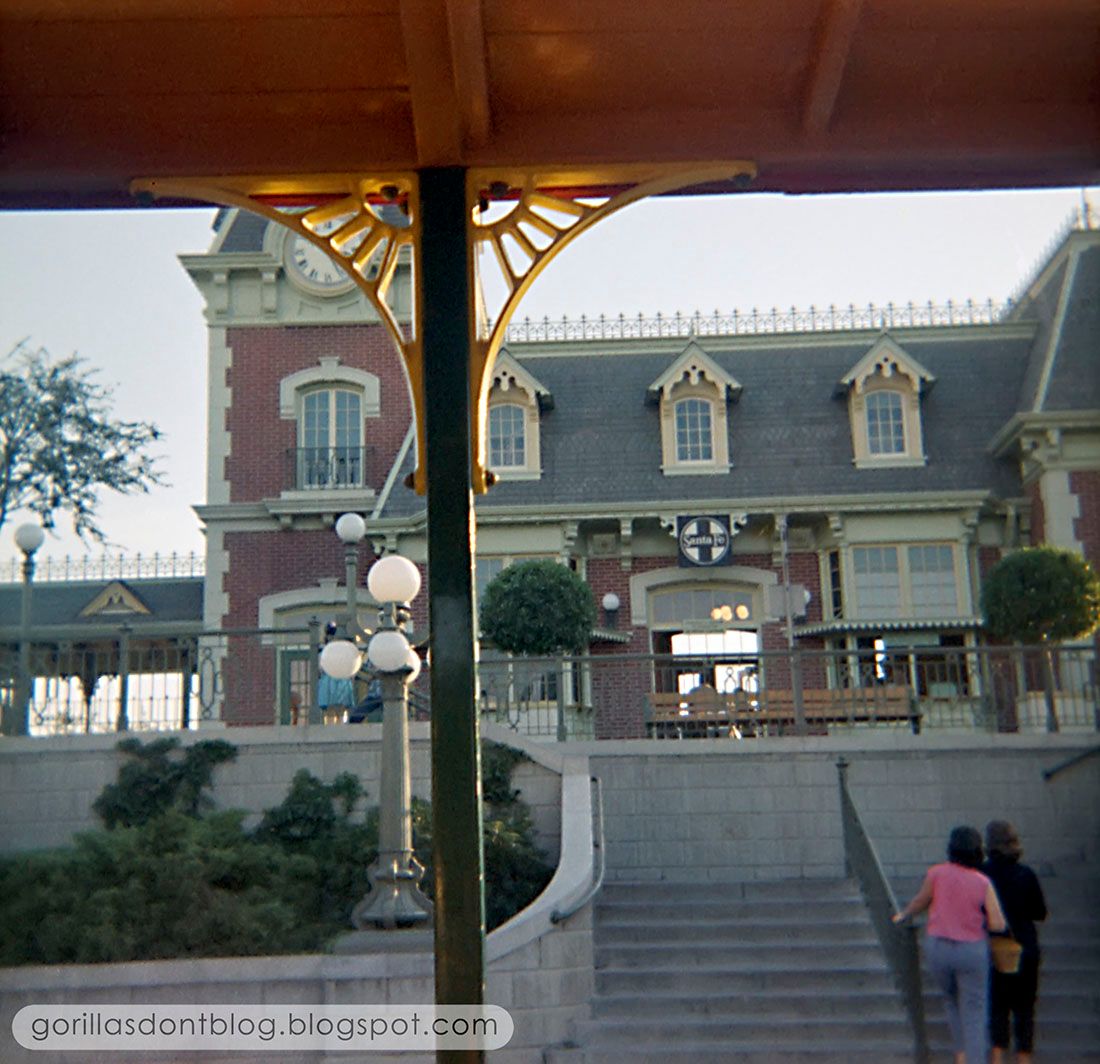 This one really was in danger of being rejected! But I suppose it is still kind of interesting, by virtue of being unlike most photos of the Monorail. The sky is violet, and the lamps have been lit. I need to look at other vintage photos of the area, because I'm not entirely sure what sign is being supported on those metal legs. Any ideas?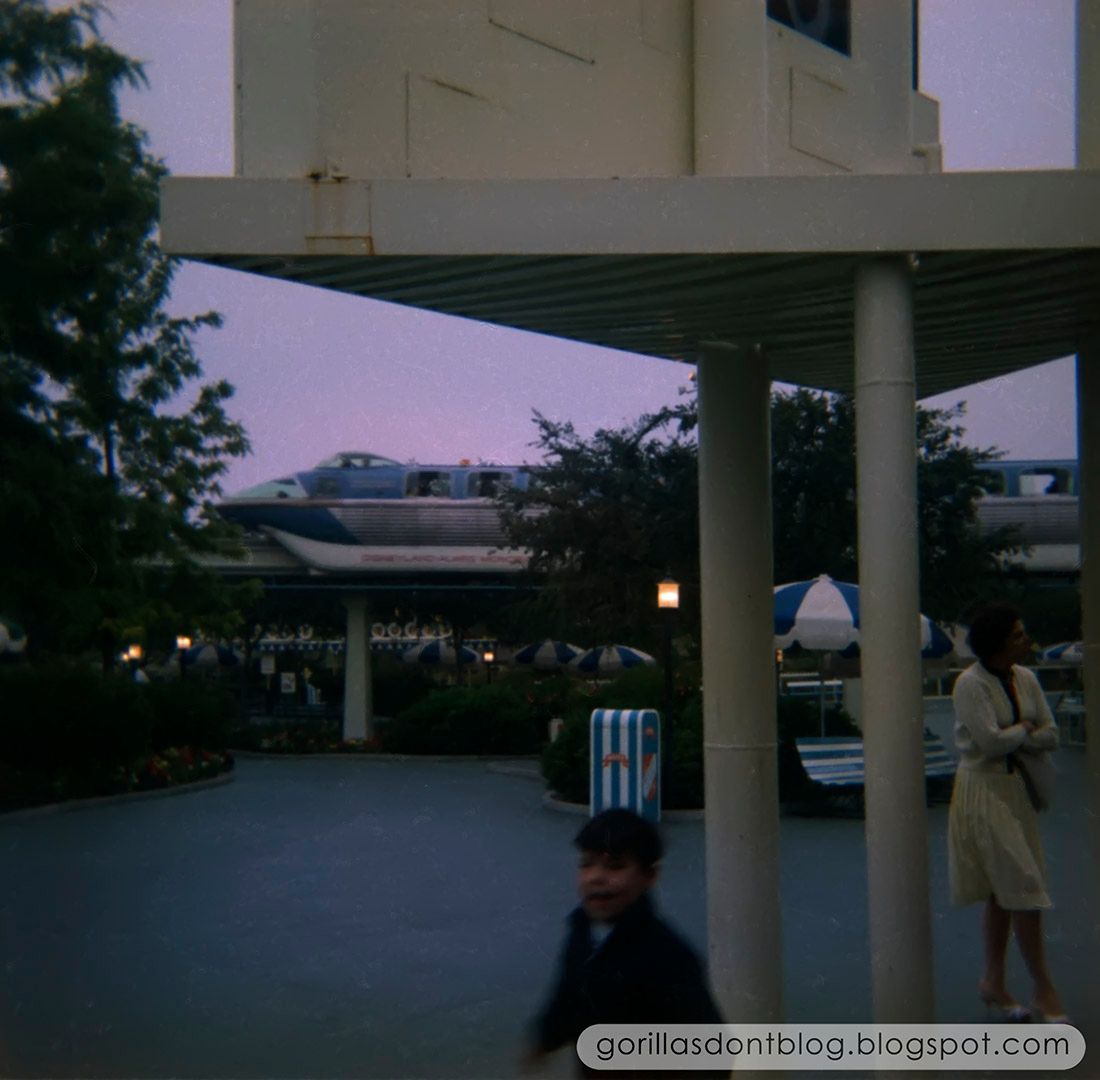 There are still a few unrejected Instamatics to come.