I have darn few slides from 1955; in fact the batch that I have just scanned might be the last of what I own. Today's images don't show anything earth-shattering, but they are beauties anyway.
It's late afternoon on a November day... the sun probably set at around 5 o'clock. I really love this view from in front of Sleeping Beauty Castle, with people coming and going across the bridge. The warm sunlight really makes the castle glow, and judging by the coats and sweaters, the air had a nice autumn snap to it.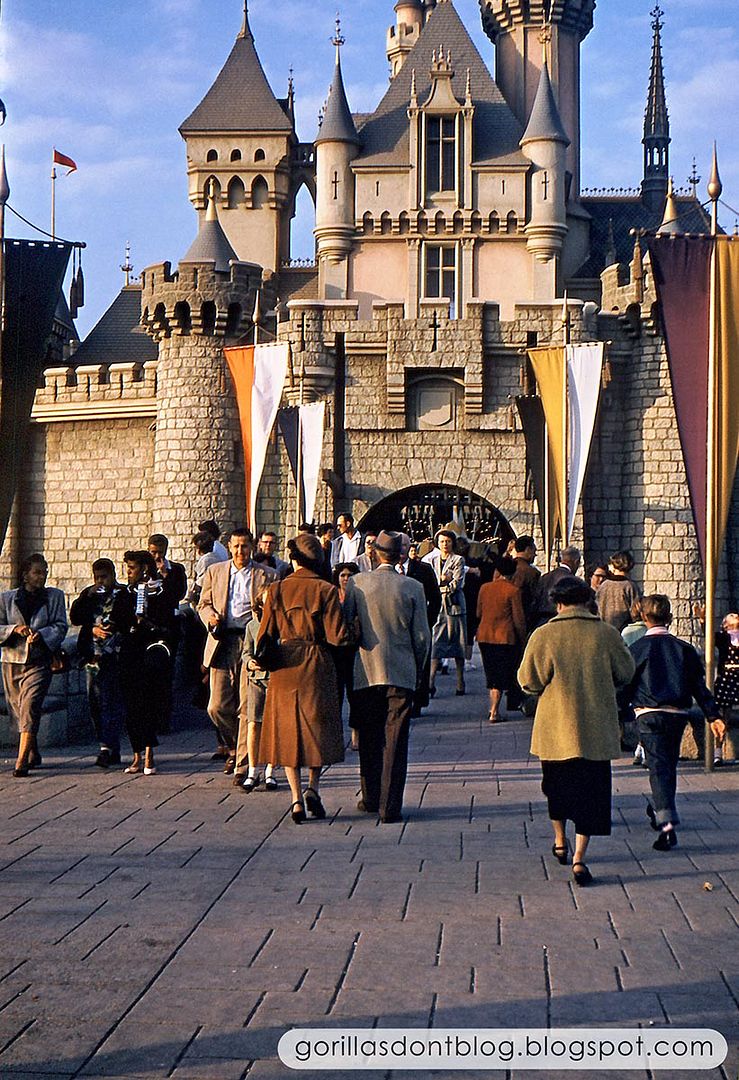 I should have zoomed in even more, but oh well. That lady right in the middle of the archway is staring through my soul!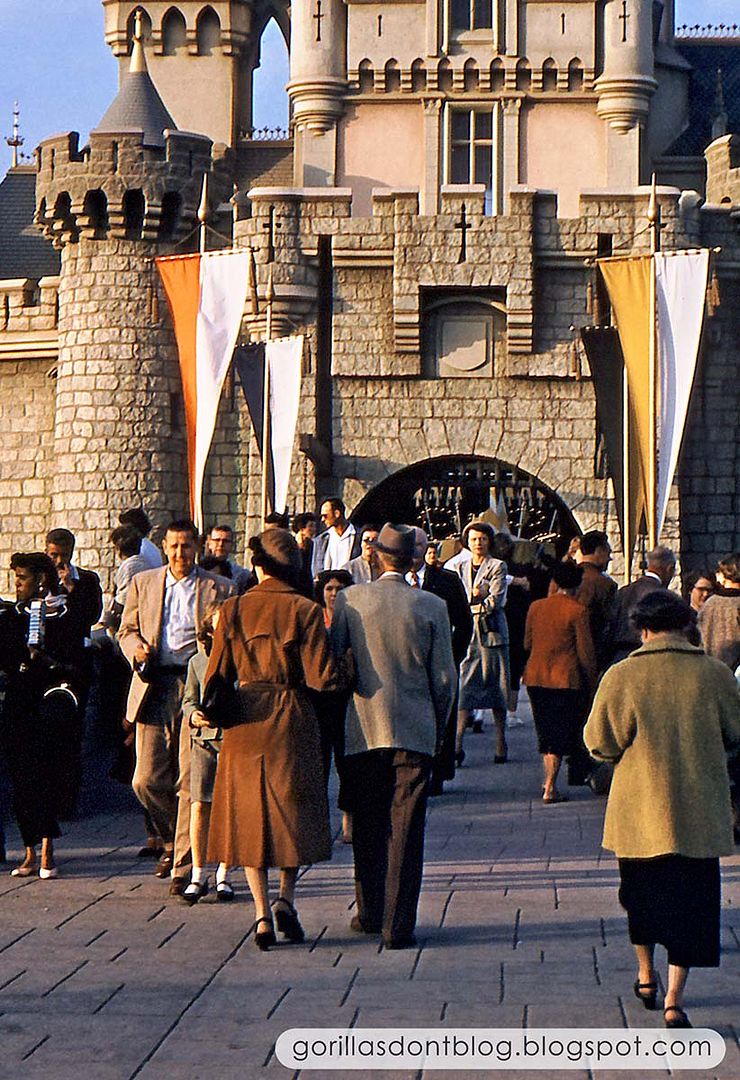 Another angle from slightly earlier is as pretty as a postcard.