Let's start with this neat 1956 view of Frontierland, as seen from the top deck of the Mark Twain. It looks like we are just pulling away from the dock, all those people down below are just going to have to wait. I see a fire hydrant down there among them (which number is that one, Amazon Belle?). In the lower left is the roof of the Ice House, used as a cast member break room. I love these earlier shots of Frontierland, when it had grassy areas and shady benches, for a much quainter feel.
In the dead center of the photo is the Golden Horseshoe (with two ladders going to the roof)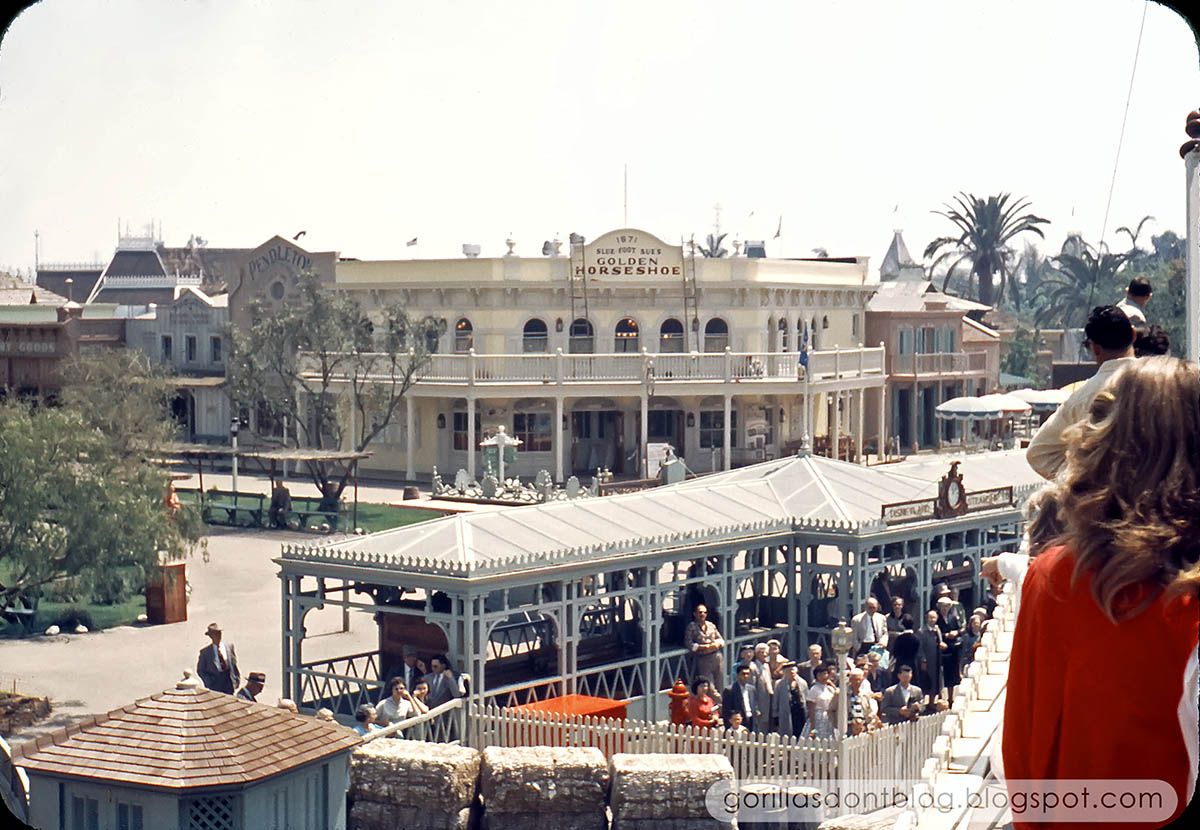 This next shot was very dark, and somewhat faded, and my restoration attempts resulted in this slightly odd looking view. Still, it's neat to see such an early interior! I have a vague memory of somebody asking about some paintings that were on the walls of the G.H., I sure wish I could remember exactly what they wanted to know.