Delving once more into the ever-shrinking folder of vintage Kodak Instamatics, I chose two fun views that I think you'll enjoy.
First up is this wonderful shot (taken from a just-launched Skyway bucket) looking westward along the Peoplemover track. The sign in the foreground is awesome as are the Peoplemover trains in their original colors. To our left is "Adventure Thru Inner Space", while "America the Beautiful" is to our right (along with a bit of one of Mary Blair's tile murals). In the distance we can see the Columbia's sails, and the cupola of the Pirates of the Caribbean building. Meanwhile...
where the heck is everybody
? And how can I go back in time to this exact day and run around Tomorrowland like a complete spazz?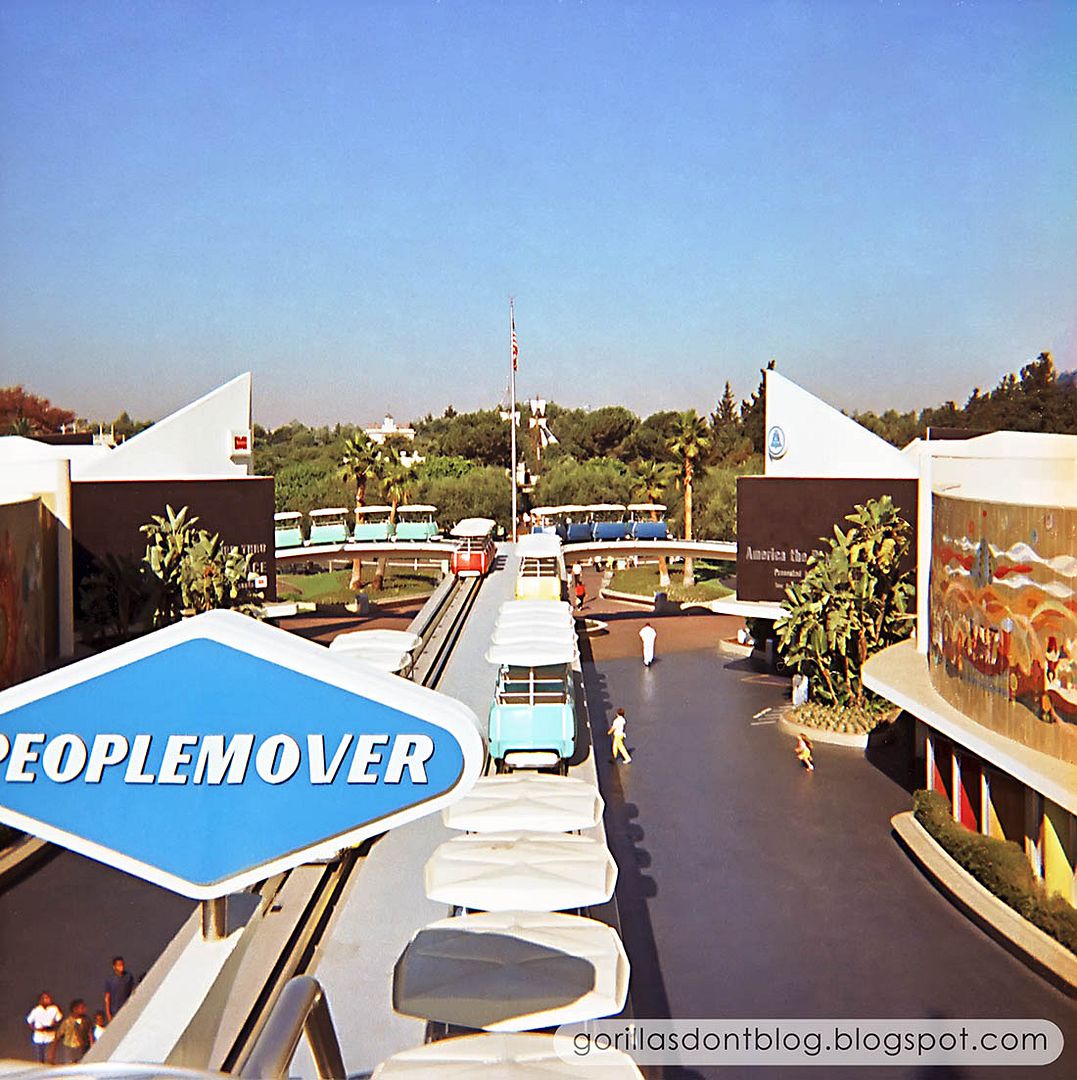 Here's a fun one showing a bobsled as it started its thrilling trip through the Matterhorn. Look at how tiny that tunnel opening is! I am willing to bet cash money that it has been enlarged by several feet in either direction since this photo was taken. Who listens to safety spiels? Not me! As soon as any ride starts, I take off my seat belt and stand up, because it is very important that complete strangers are aware of how cool I am.