It's time for more vintage postcards from the collection of GDB reader and contributor Ken Martinez! Today we're going to be visiting the venerable Kennywood park in Pennsylvania. Here's Ken with more info:
Kennywood is a traditional amusement park located on a bluff overlooking the Monongahela River. It began life as a trolley park created by the Monongahela Railway Co. back in the late 1890's in order to attract riders to use the entire length of their line. A picnic grove park was established at the end of the line to do this. From that point, the park grew into what has become one of the best traditional parks in the United States.
Kennywood's swimming pool was a hit when it opened in 1925. The pool measured 350 feet by 180 feet. Note the large bathhouse along the far end of the pool and the fountain to the right. The fountain also featured special lighting effects at night after the pool closed for the evening. The pool closed permanently after the 1973 season due to maintenance problems.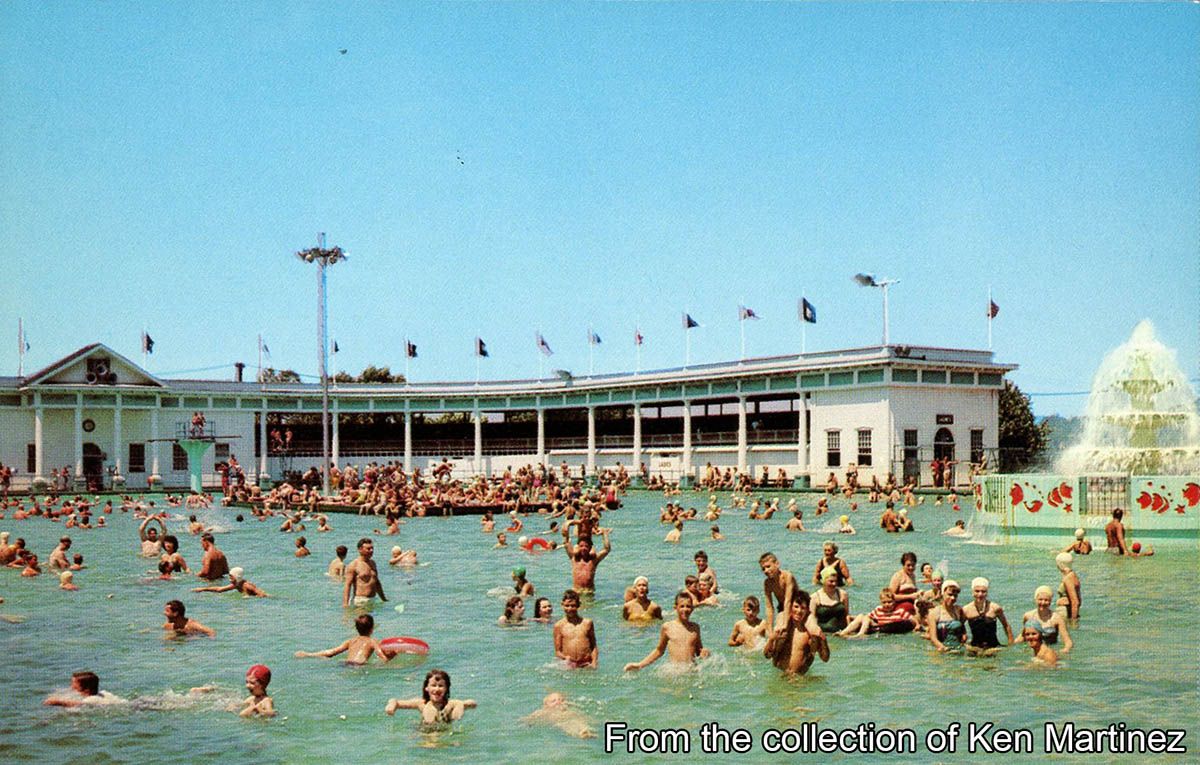 One of several midways in the park, this one featured a Rock-O-Plane (manufactured by Everly Aircraft Company), a Laff-in-the-Dark ride and a 1950's "sci-fi"-looking kiosk. I love the architectural elements and designs featured at amusement parks from this era.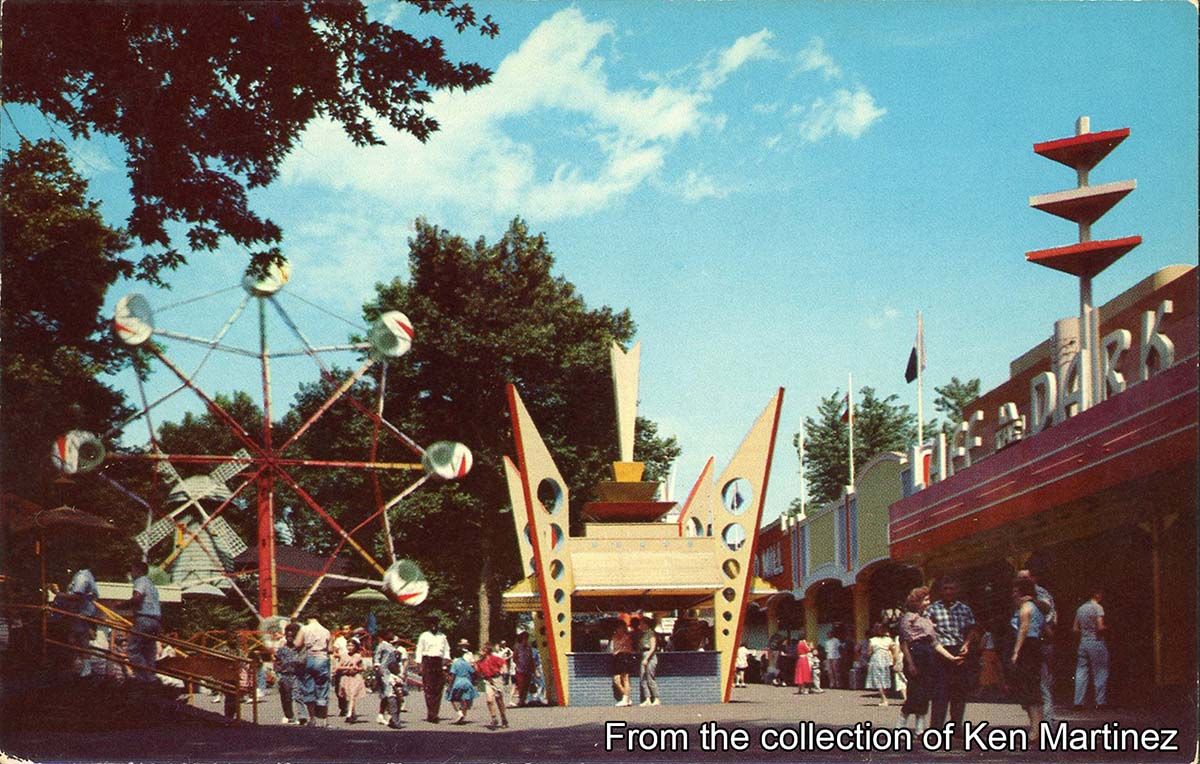 Visitors stroll along the curving walkway between the entrance to the "Racer" roller coaster and the Kennywood Lagoon. Other notable classic wooden coasters at the park are the "Jack Rabbit" with its double-dip drop and "Thunderbolt" which is continually rated as one of the top coasters in the world. Note the rowboat in the lagoon.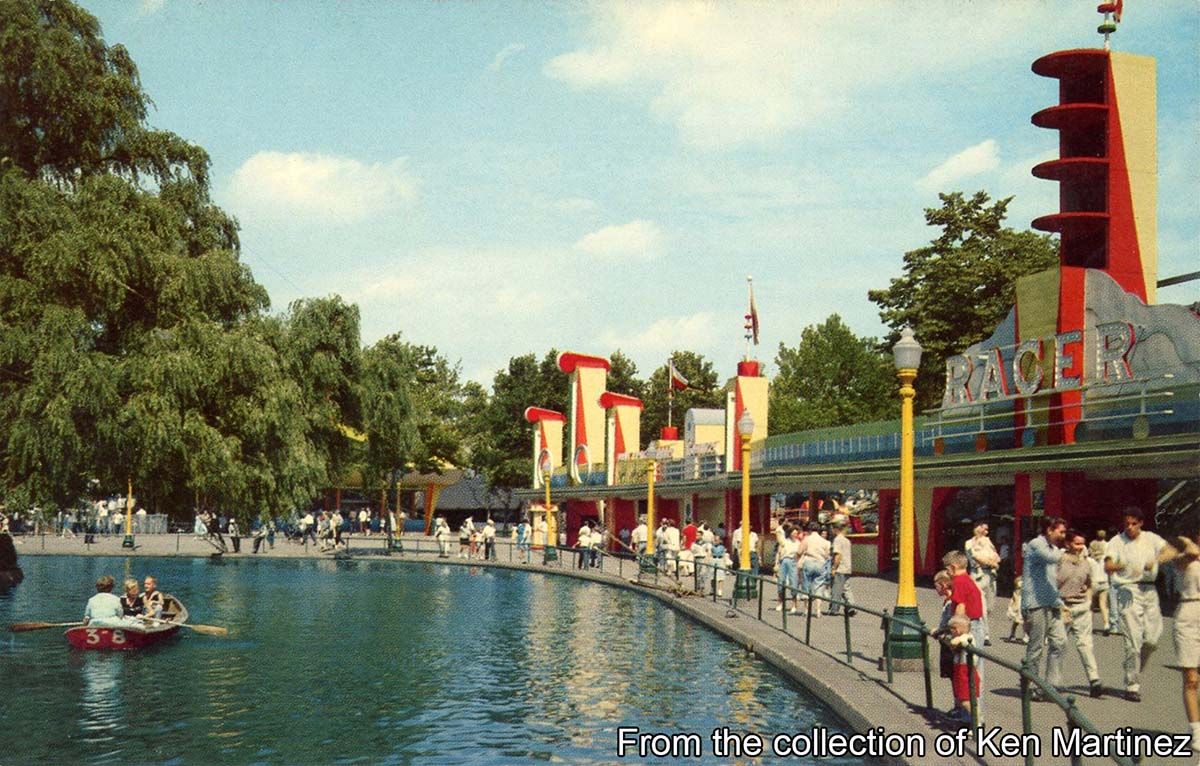 This postcard features the "Racer" in action. the Racer is one of only a handful of Möbius wooden racing coasters in the world, the other two being "Montaña Rusa" at Chapultepec Park in Mexico City, Mexico, and the "Grand National" at Blackpool Pleasure Park in Lancashire, England. a Möbius coaster as one continuous track, so when you board on the right side you will return on the left side or visa-versa, therefor only having ridden half of the actual track length.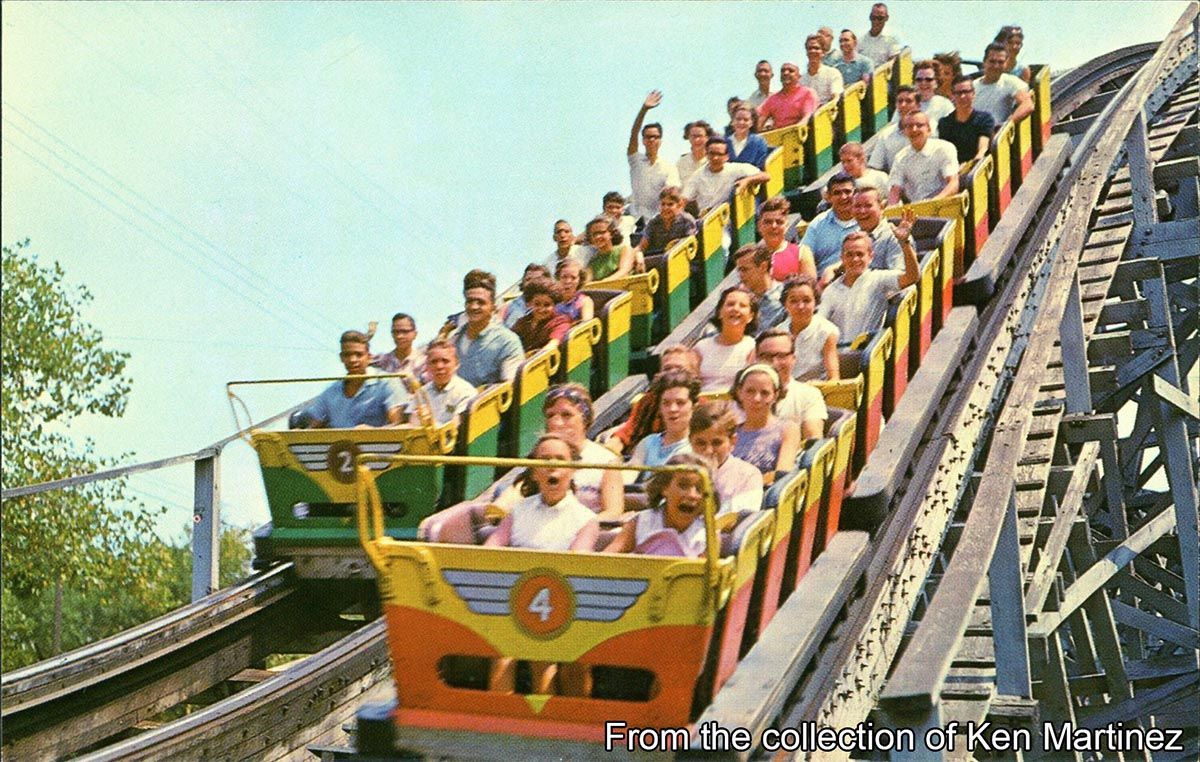 I don't know what style this design would be called, but I love the look of this bridge. There are more rowboats pictured here.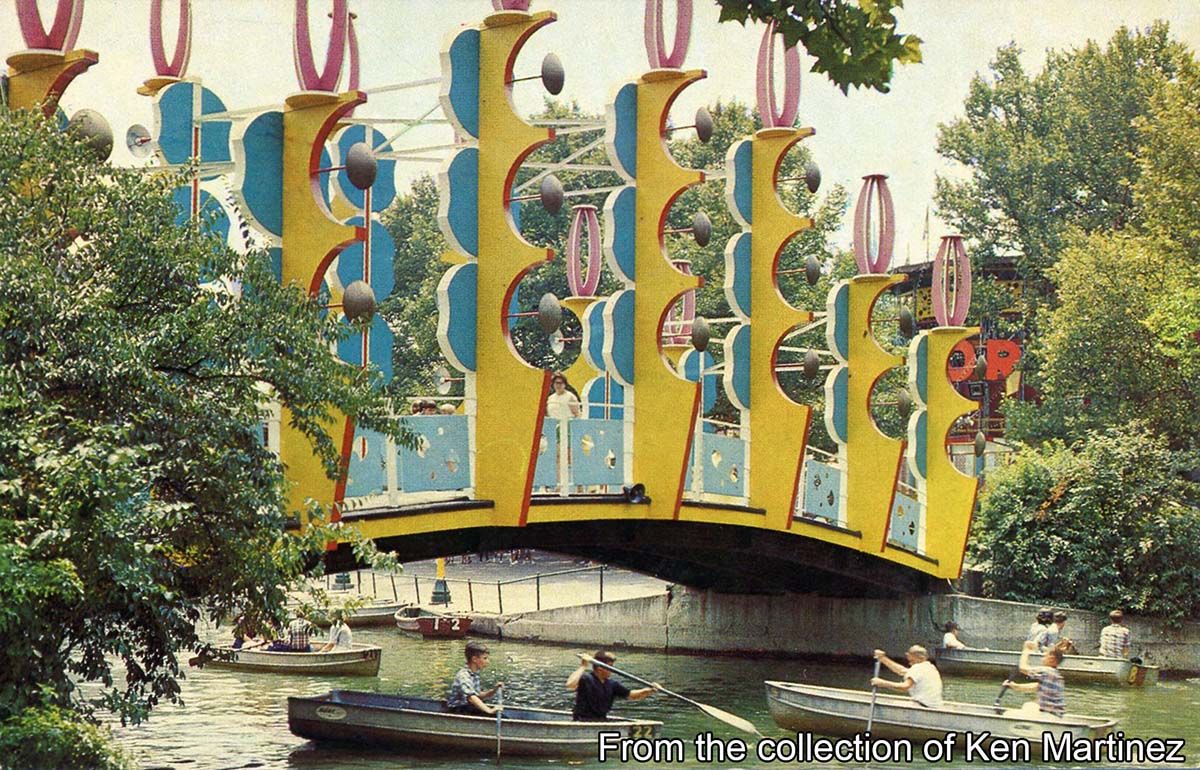 Still as popular as ever, Kennywood has ben entertaining visitors who seek and discover this gem of a park in the Pittsburgh area for over 100 years. Hope you enjoyed. There are more Kennywood postcards to come.
Information source material:
Kennywood... Roller Coaster Capital of the World - copyright 1982 Charles J. Jr. Jacques
Kennywood (PA) - Images of America Series - copyright 2004 David P. Hahner Jr.
Roller Coaster Database www.rcdb.com
Thanks (as always) to Ken for his scans and all of his efforts to share these vintage postcards with us!