I have been busy scanning Disneyland slides, but I have fallen way behind on my non-Disney, "anything goes" slides for Saturdays. So today's post is kind of different.
Somewhere in the great city of Chicago, there was (still is?) what appears to be a wholesale fruit market (probably from the early 1950's), where farmers brought their produce by the truckload to sell to various stores. These are kind of a neat "behind the scenes" piece of Americana. Some farmers used larger trucks...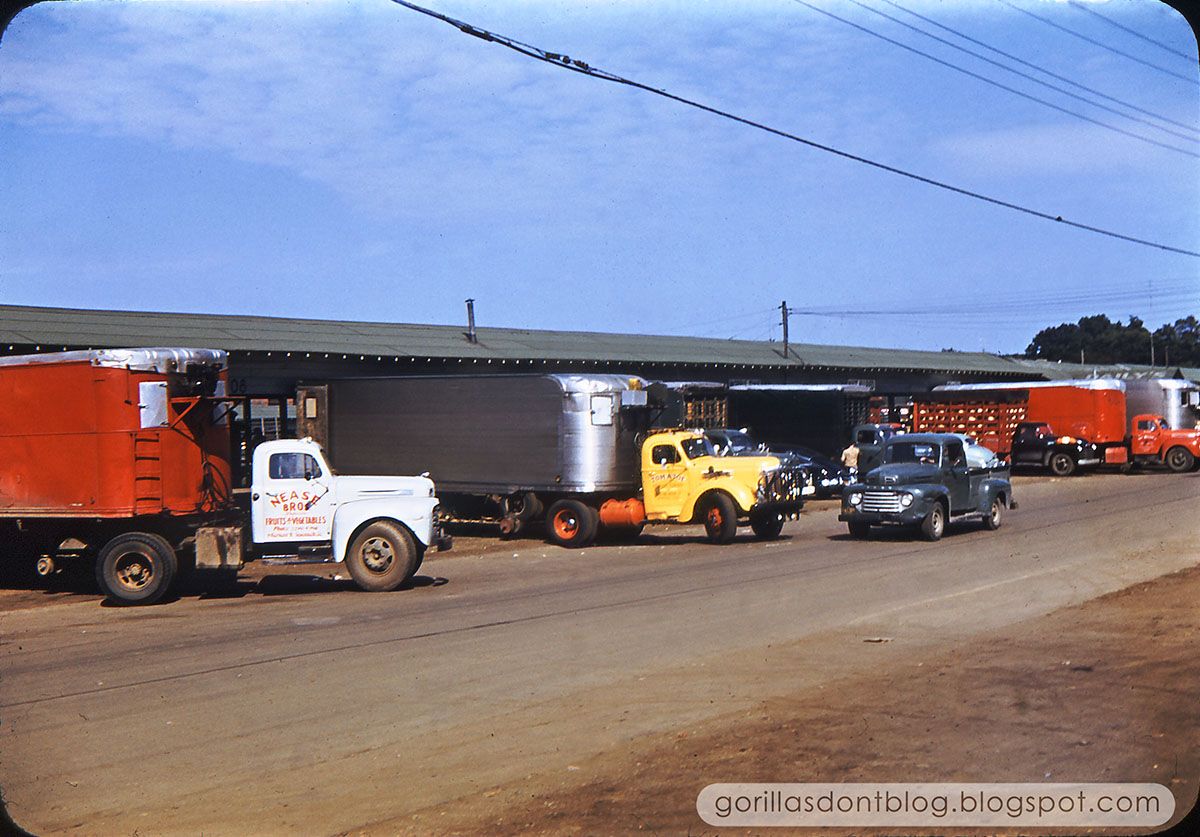 ... but it looks like a lot of them brought their smaller stake-bed trucks and large pickups to transport their wooden baskets full of peaches to the market. Mmmm, peaches. I wonder where those were grown, since I don't think of the Chicago area as peach country. Did they come from hundreds of miles away?
This is my favorite photo of the bunch, with those great old trucks, and the hard working people waiting to sell their goods.
Melons! Why did it have to be melons? Some sort of muskmelon, by the look of them - a staple of a thousand brunches and buffets. This fella looks pretty sporty in his cap and necktie.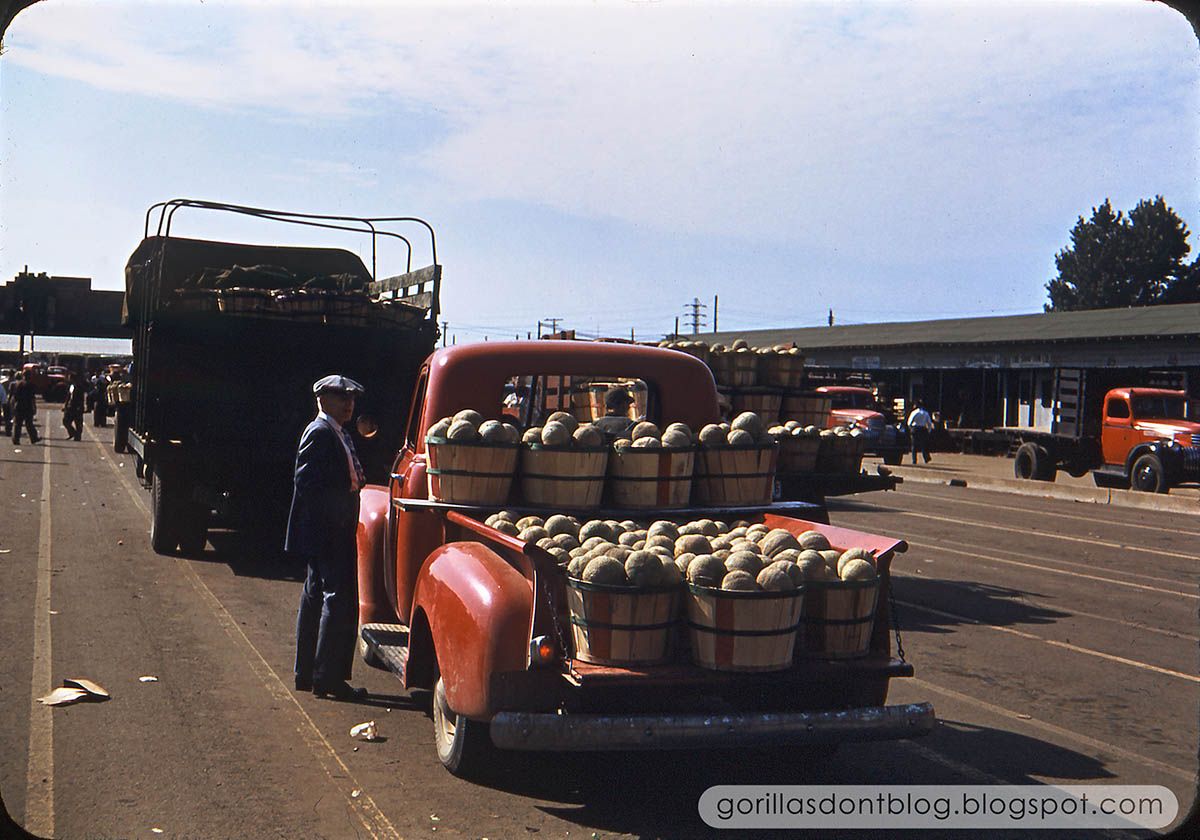 And here's one last look at a busy scene; you can almost feel the morning chill in the air. There's just something about these slice-of-life pictures that I find very appealing.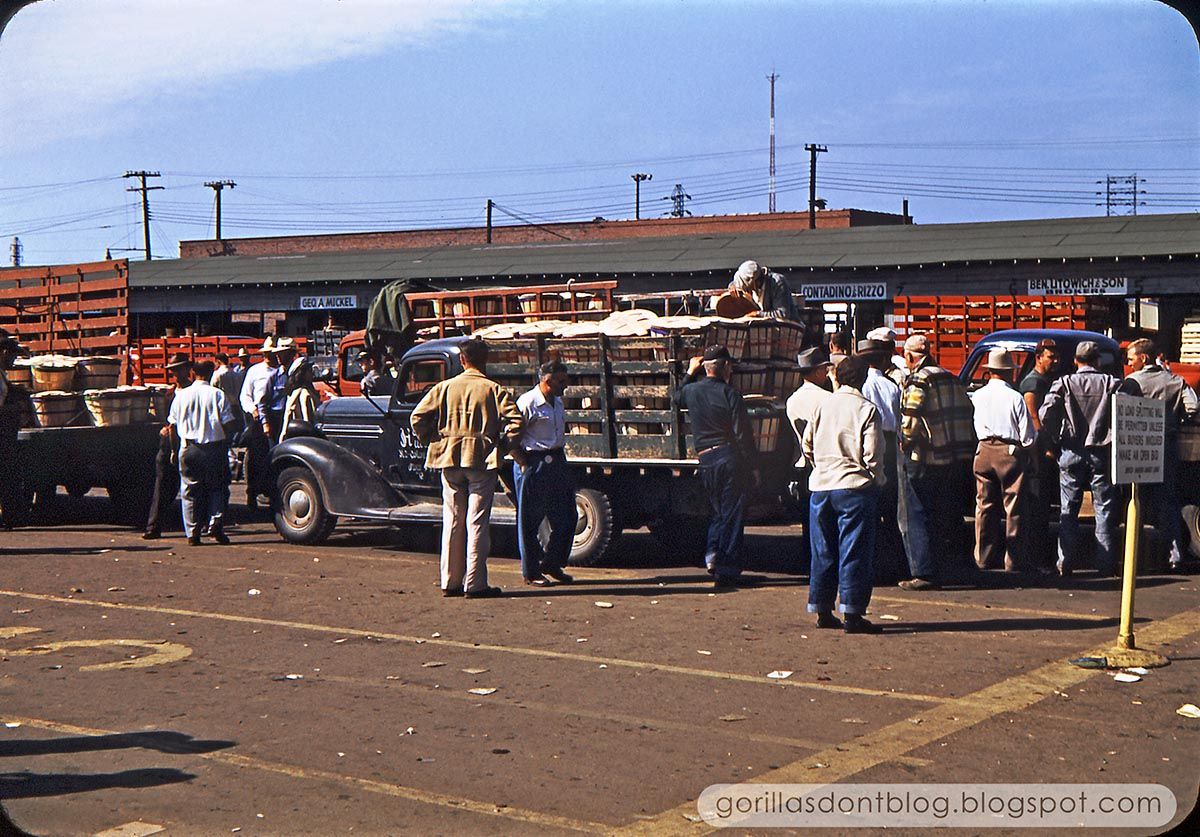 I hope you have enjoyed your visit to this Chicago fruit market!