While going through this particular batch of slides from 1958 for the first time, it was a pleasure to find these photos of the
Viewliner
! I think you'll agree that they are especially nice.
How about this first beauty, showing the Tomorrowland Viewliner (as opposed to the blue Fantasyland version) as it crosses the bridge over the water? Pretty sweet. Maybe it's just a trick of the camera, but it appears that there are very few passengers aboard the train.
As always, I am impressed by the hills in the background, considering that Disneyland was carved out of flat orange and walnut groves.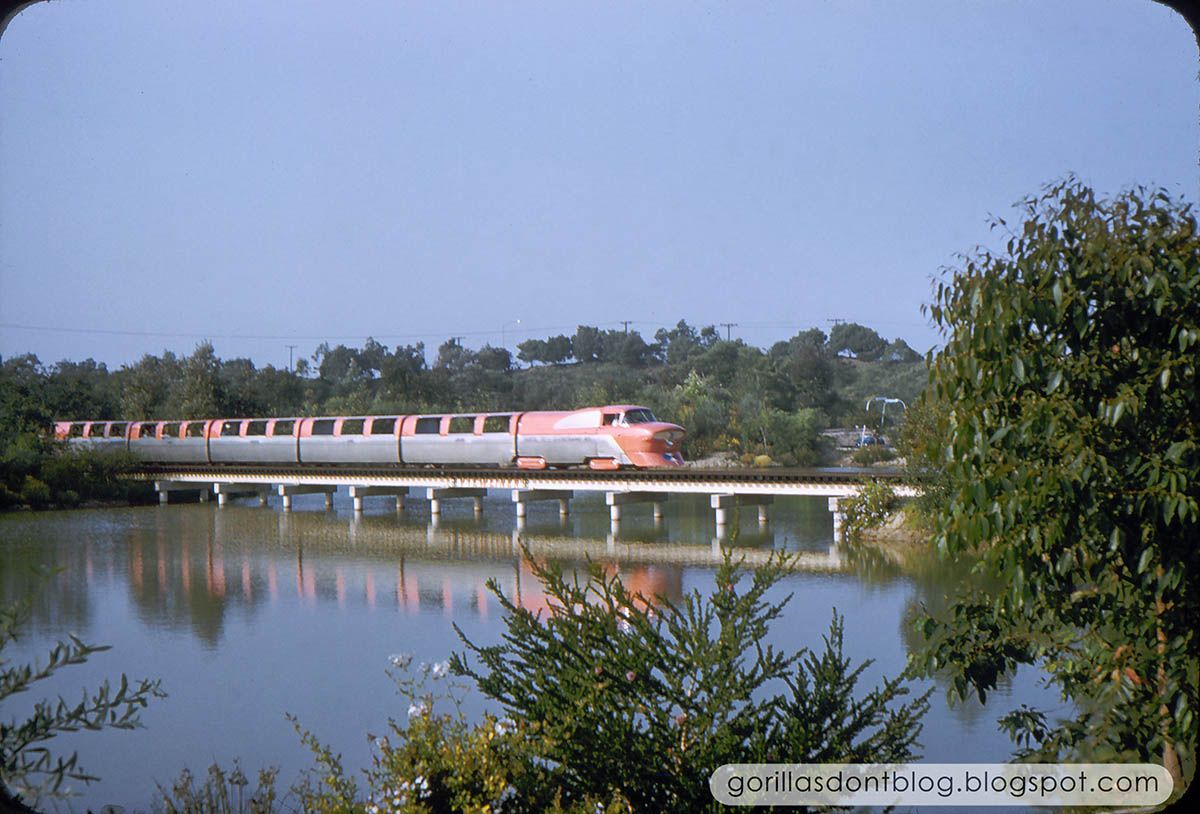 And howsabout this neat photo? I love the pinkish-orange color.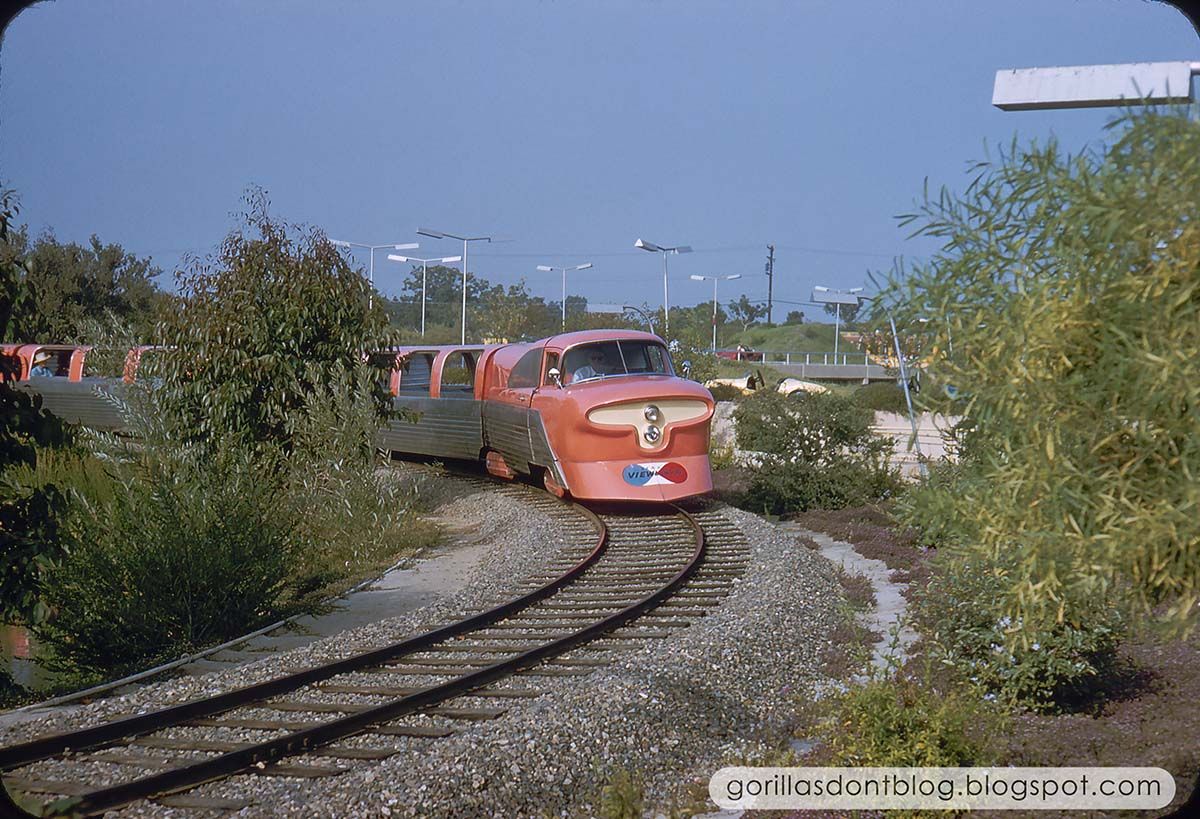 Let's zoom in for an even better look. I wonder why the Viewliner was built with the driver's seat on the right?