The Monorail has just left the station in Tomorrowland, and has begun a curve that swoops back over the Submarine lagoon. Beyond the foreground rockwork is the holding pens for subs (I guess these were only used when the submarines needed servicing?). Look at the throngs of people! As I've pointed out before, August 1969 was a busy month for the park, what with a certain Haunted Mansion opening.
I like how you can just see a Peoplemover car emerging from one of the tunnels in the background. And oh yeah, Skyway buckets, like paper lanterns on a string.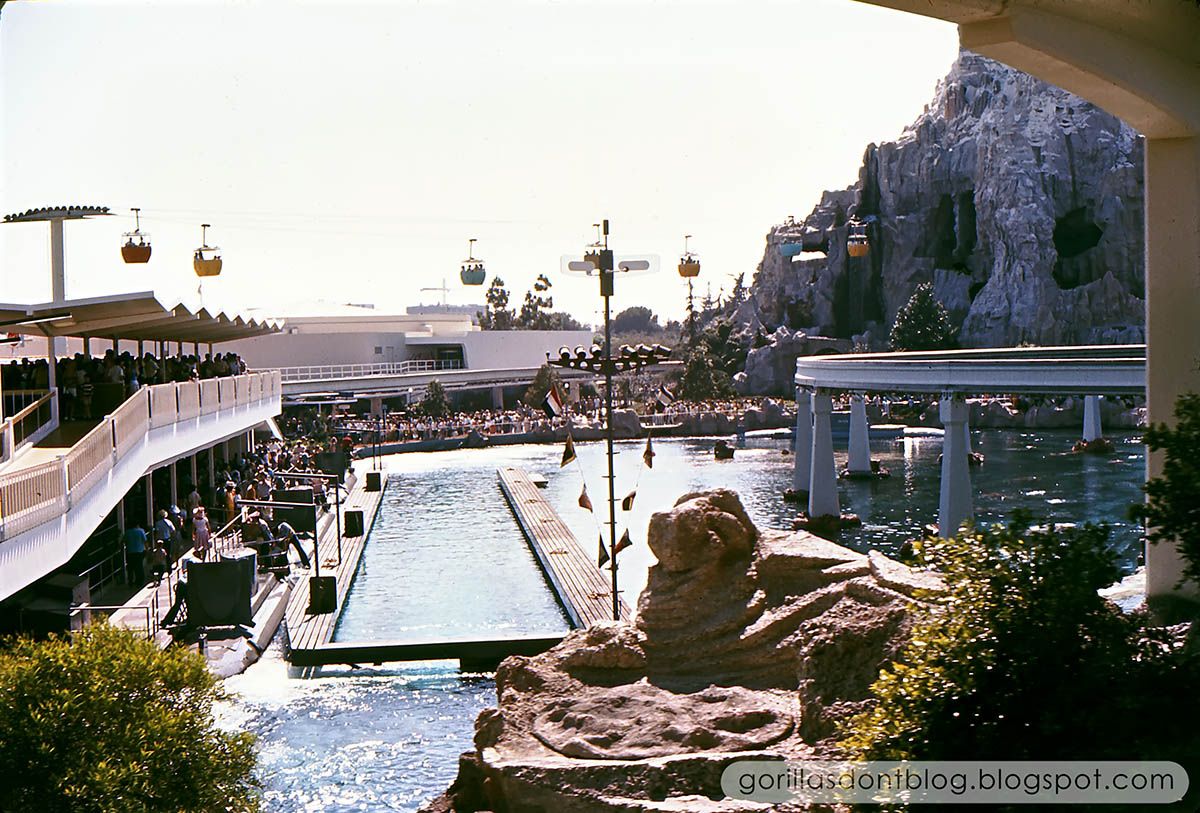 Richfield Oil was the sponsor of both of Disneyland's Autopias, and their logo, this giant eagle, could be found in front of each attraction's entrance (this is a view of the one above the Fantasyland Autopia). It looks like an automobile hood ornament. Richfield's sponsorship ended the following year, and these figures were removed. I have a super fantastic shot of the Tomorrowland eagle coming up!