Hoo boy, I seem to have stumbled upon quite a lot of Jungle Cruise images recently. And while I am trying to parcel out my remaining slides in small doses to make them last, today's examples were just too "meh" to bother.
When I was a kid, this scene of the baby elephant squirting the crocodile was one of my favorites. It is pure Marc Davis.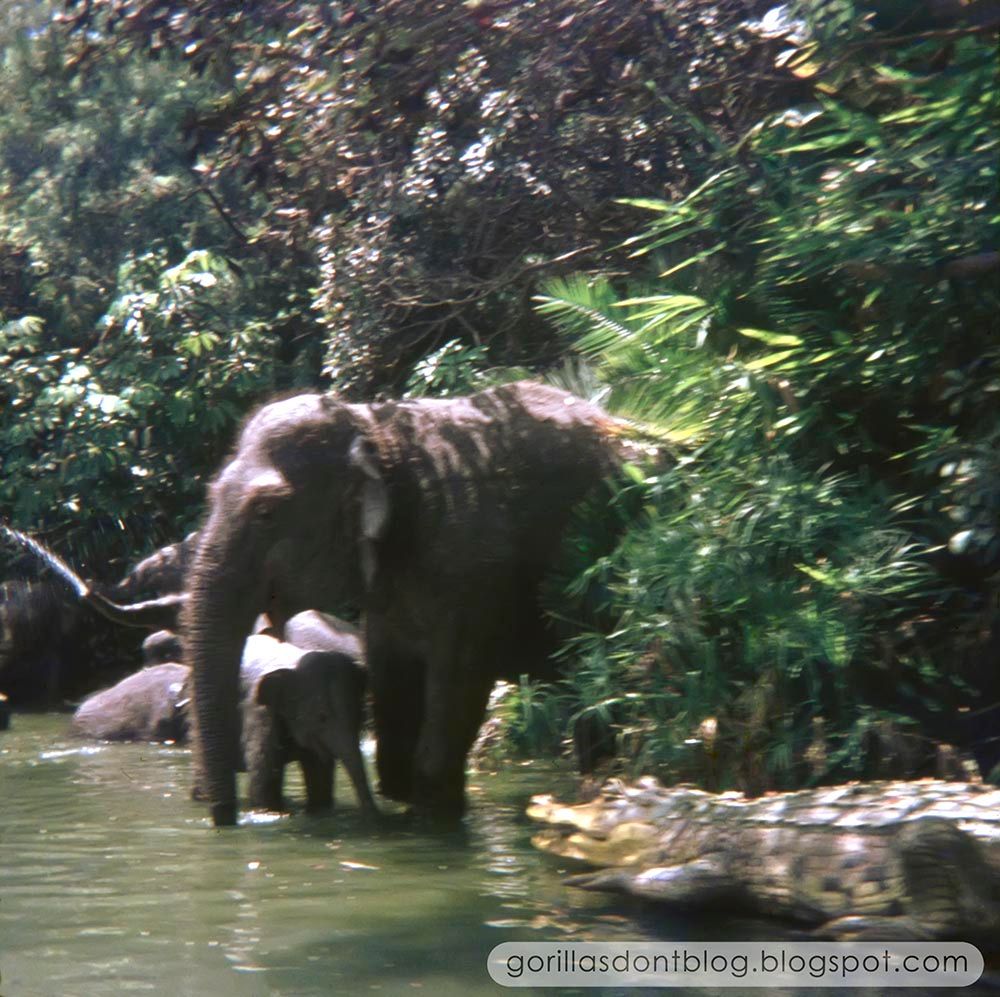 Real rhinos are pretty cool (and hey, their ground-up horns make a great aphrodisiac! Tell your friends!), but this photo is very far from cool. It is like Ralph Malph compared to The Fonz.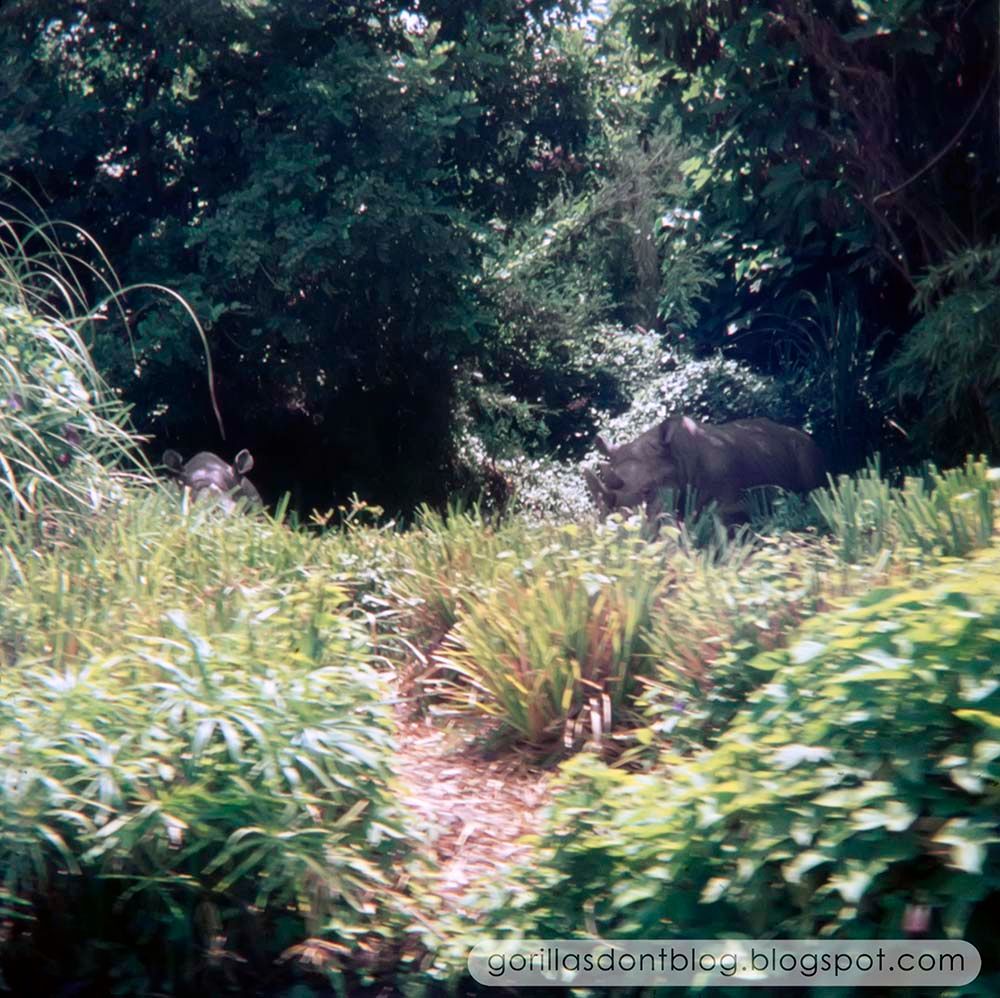 This is a coma-inducing photo of the African Veldt section...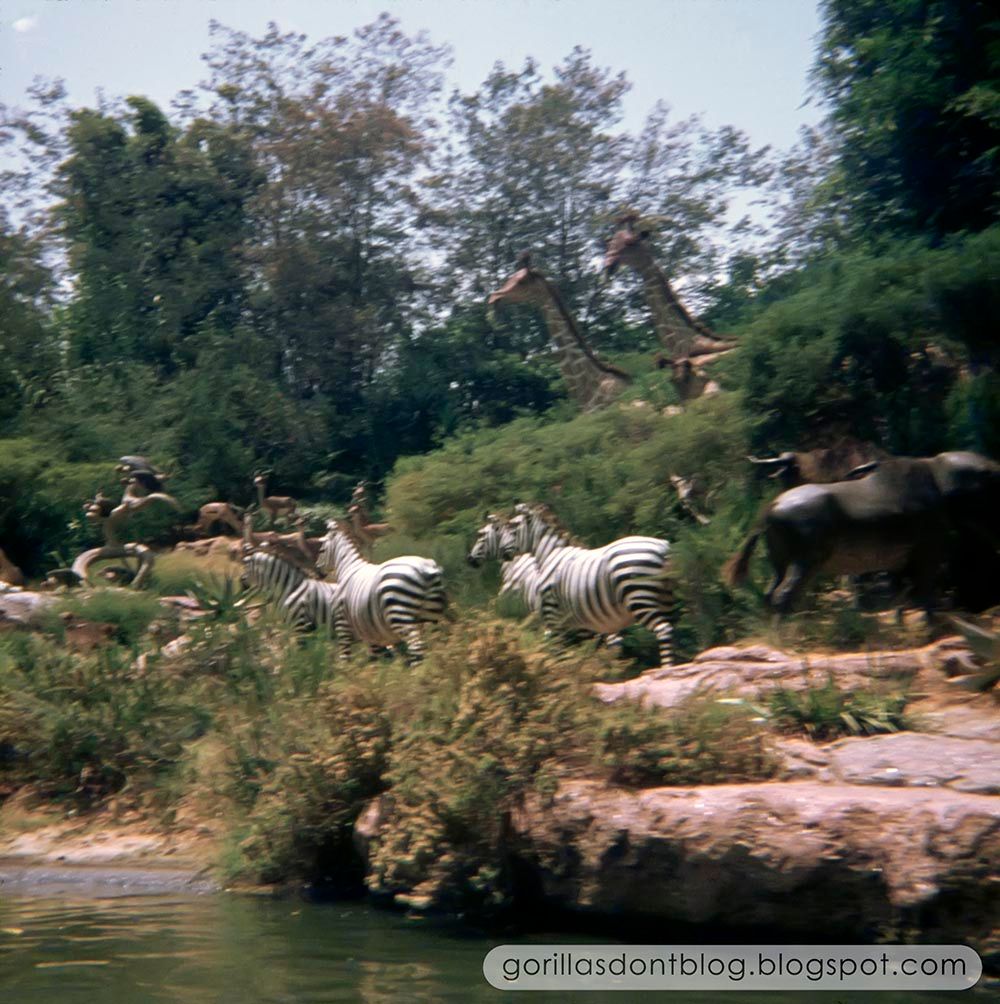 ... followed by a second view. Those lions look like they are singing in three-part harmony.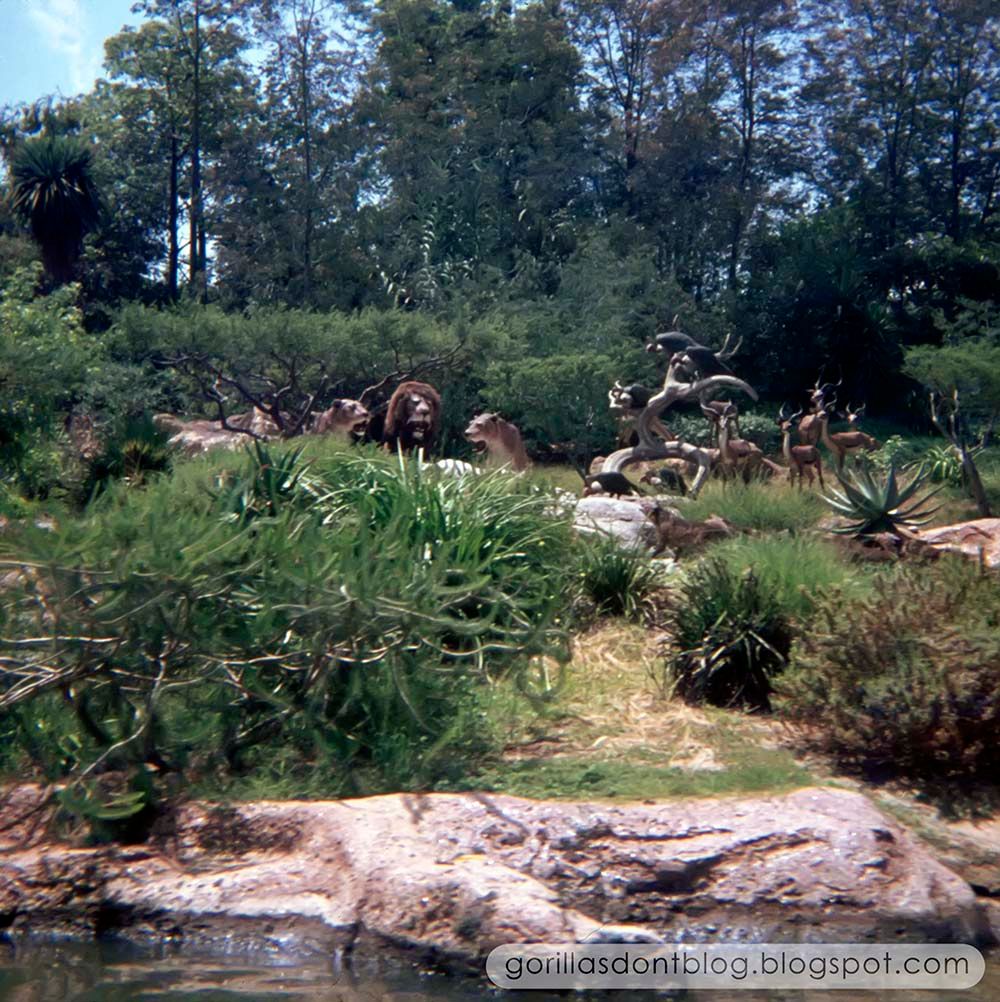 And finally (for this batch) I proudly present this murky and poorly-composed image of some natives just visible through the jungle's verdant growth.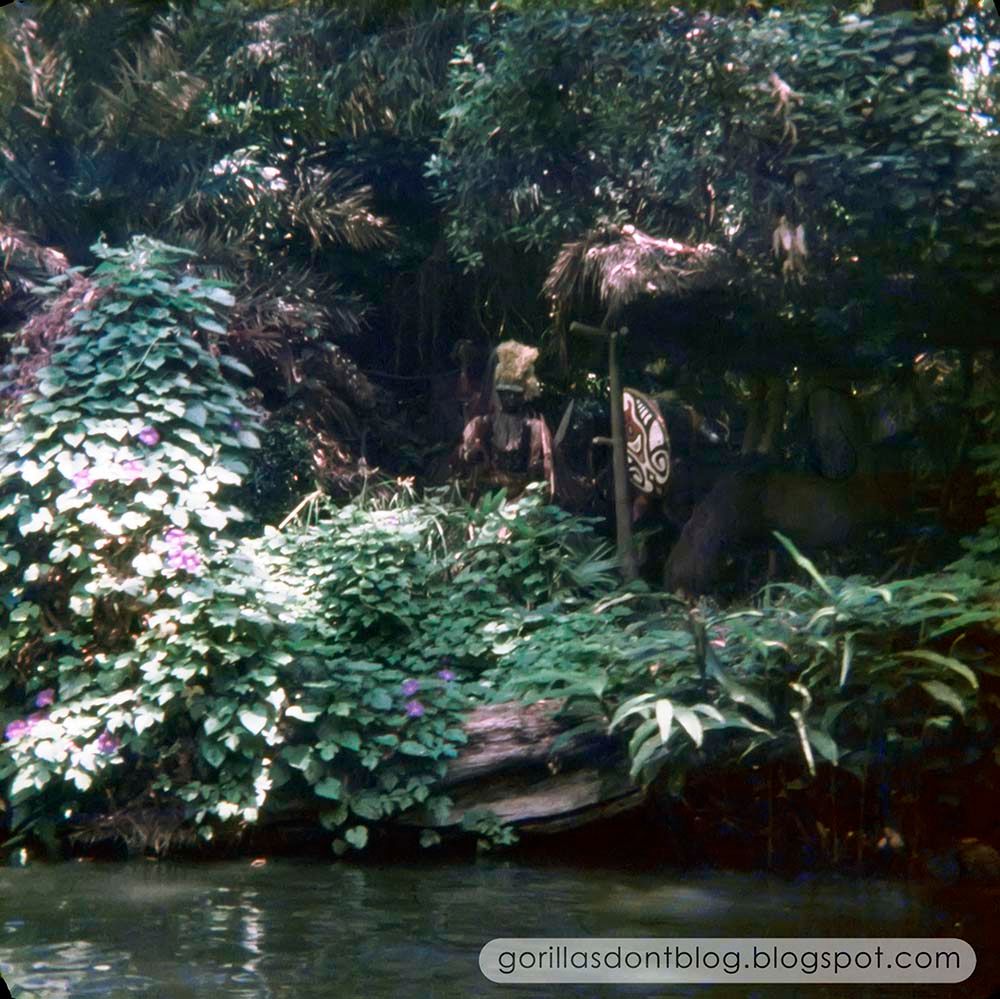 Sorry about these!