From 1957 we have these two fun photos taken at the dock of the Storybook Land Canal Boats; here comes a canal boat now!
You can see into "Never Never Land" beneath the rock arch, and a smidgen of the Fantasyland train station is peeking up in the distance. I love the color in this one.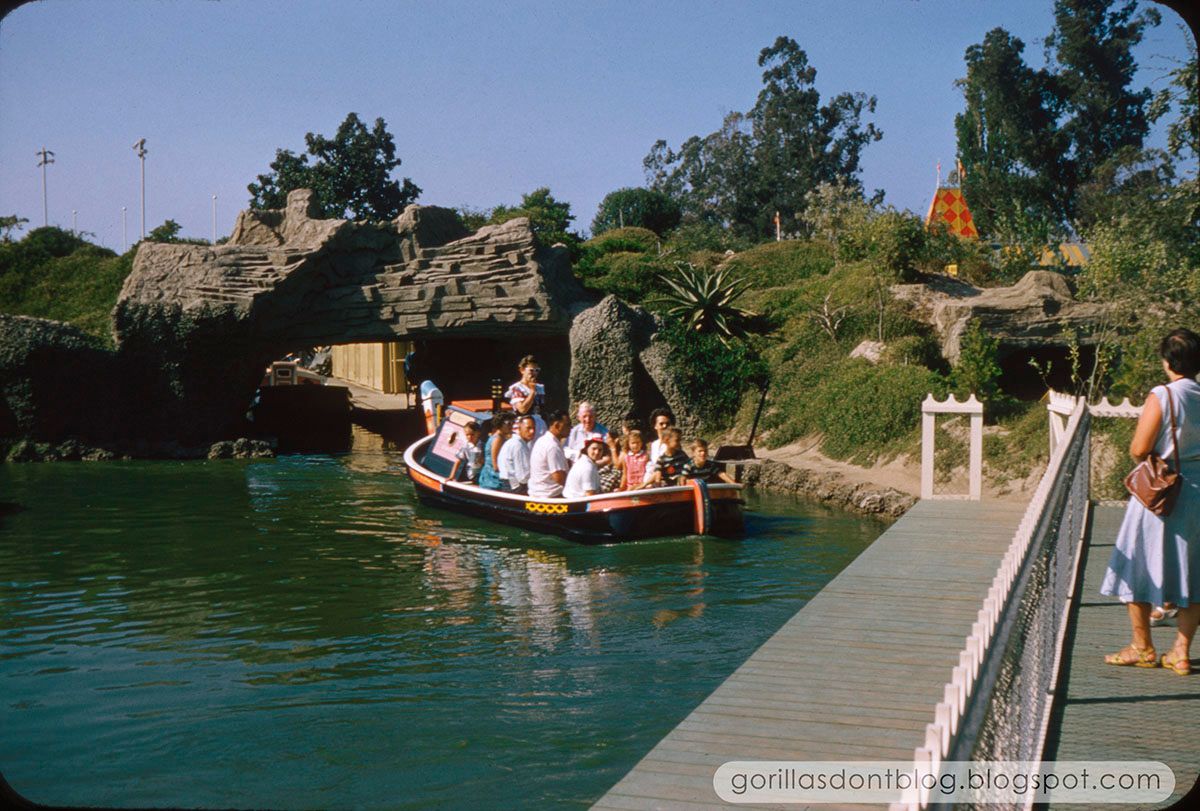 Here's the same boat, back safe and sound. That kid can't wait to get back to terra firm along with his identically-shirted brother (they can't be twins, because twins are cursed and the boat would have never made it back). He is definitely not keeping his hands inside the boat at all times. The cast member with her cat's-eye glasses is beyond caring.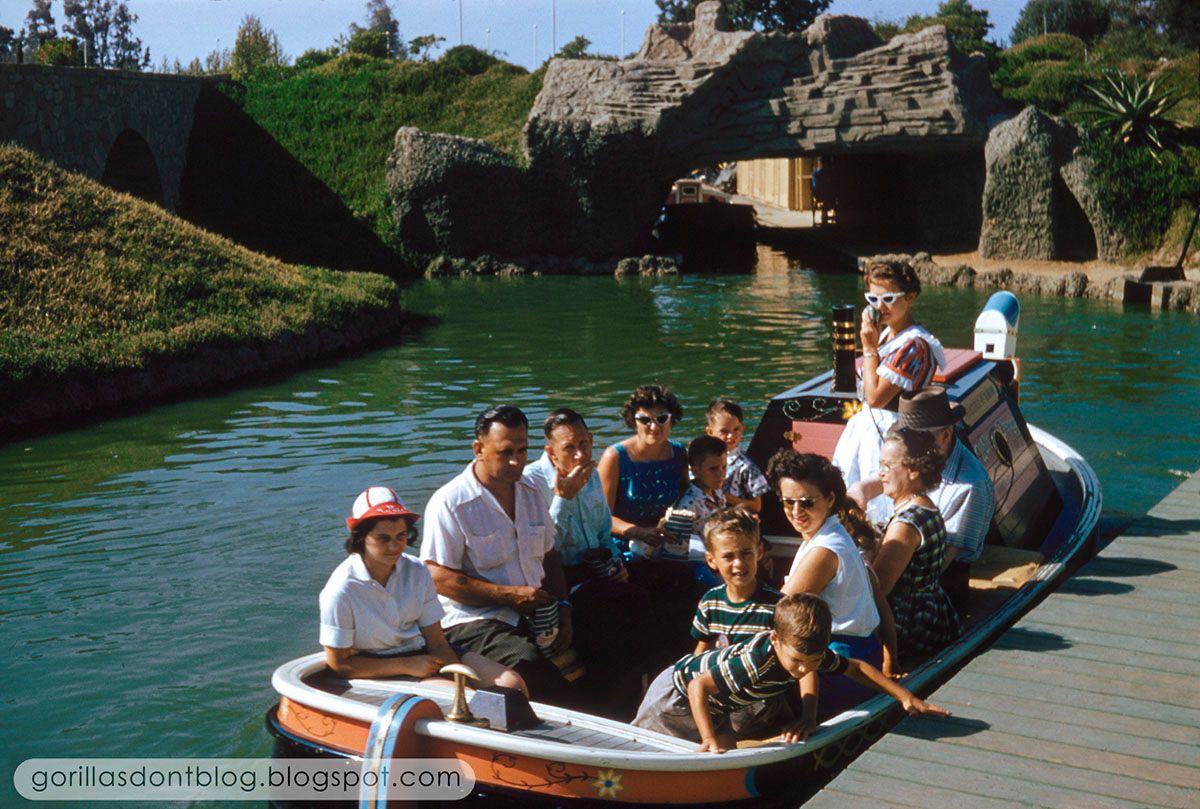 Out of idle curiosity, I wanted to see which boat this was - each canal boat has a unique name. Much to my surprise, "Walt Disney" is clearly painted around that porthole. Huh? I know that the names of the boats has evolved over time - other extinct names include "Gretel", "Nellie Bly", and "Bold Lochnivar". At this angle it is hard to tell if there are additional words on the side of the boat, but it sure looks like this one is named after Walt himself.