I love Vintage Viewmasters! You should see my collection. It demonstrates quite clearly that there is something wrong with me. Hey, at least I don't collect pogs... those people are real degenerates! (This is a joke, please don't take it personally, pog collectors).
Anyway, as I mentioned in an earlier post, long ago intended to scan all of my reels (or at least the unique images), but burned out partway through the Main Street packets. But there are three cool interior shots of the old Swift Market House.
If you so desired, you could sit around the old potbellied stove and talk about yarn (what else would you talk about?), and you could listen to the party line on some old-timey telephones. I've seen a few Market House souvenirs (candy, soap, a metal tray), but there weren't a lot of relics from this place. I think I see music rolls for player pianos (shouldn't those be in the music shop?). The shelves are full of products, but I'm not sure if they were just for display.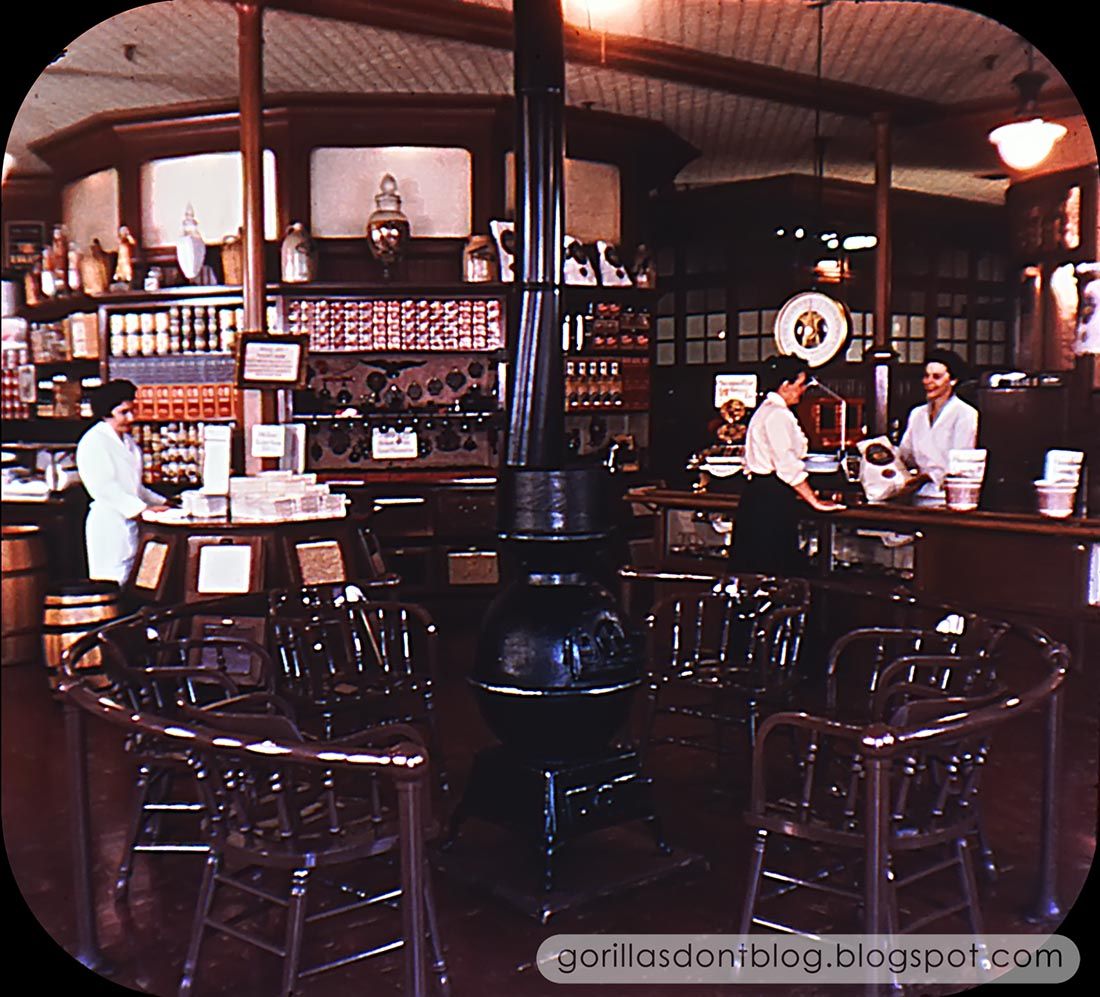 Sometime in 1965, C&H Sugar ("From Hawaii....") moved in to the Market House. You all remember the ads in issues of "Vacationland" magazines, featuring a large bag of C&H sugar! I'm not entirely clear if the "Swift Market House" name continued (since they seem to have sponsored the shop through to 1968, while C&H was there until 1970), but the C&H brand was displayed prominently in this photo.
Hey, there are lots of cool rides and things to see at Disneyland, but how about 10 games of checkers? I'll buy you a pickle.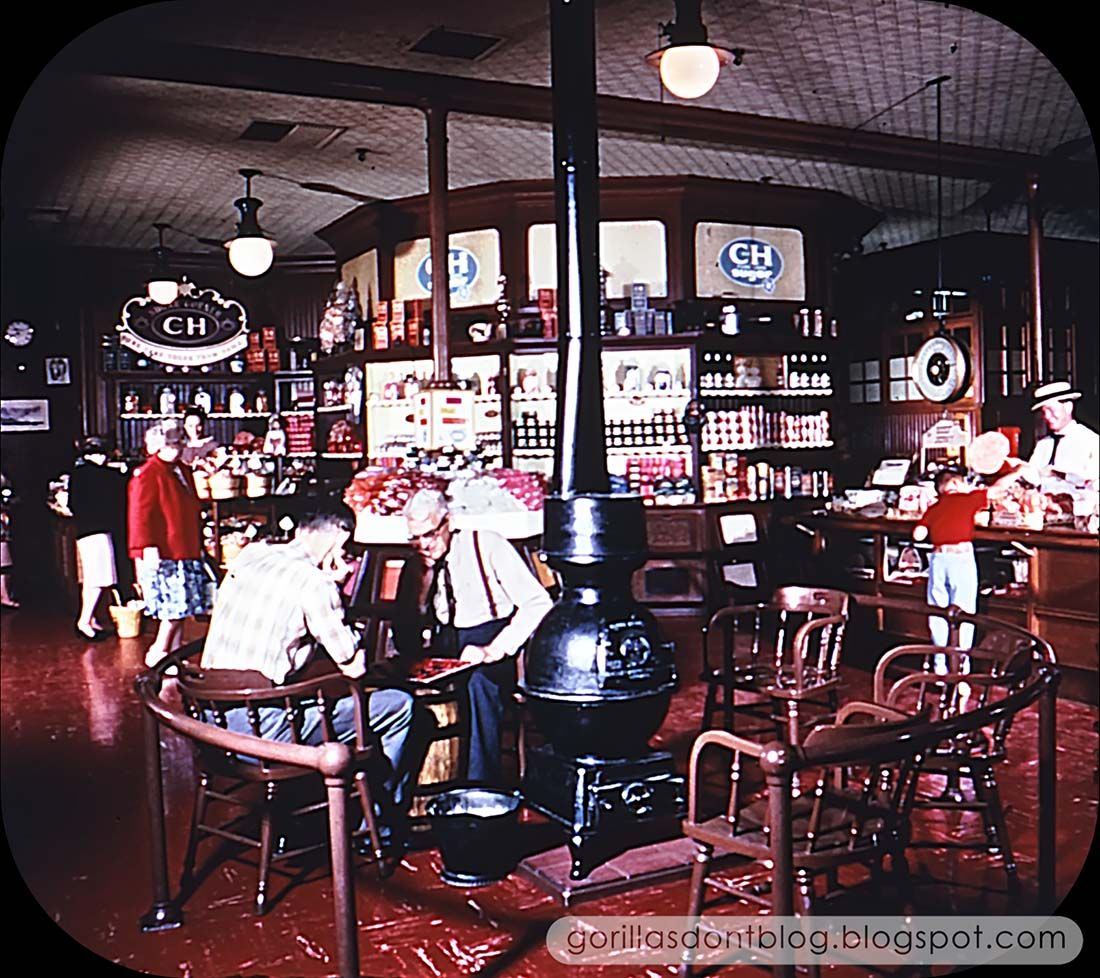 And, one last shot; I believe that this is from a reel that is newer than the previous example, but you never can tell with Viewmasters.
The Market House is now the location for a Starbuck's, which seems to be very popular.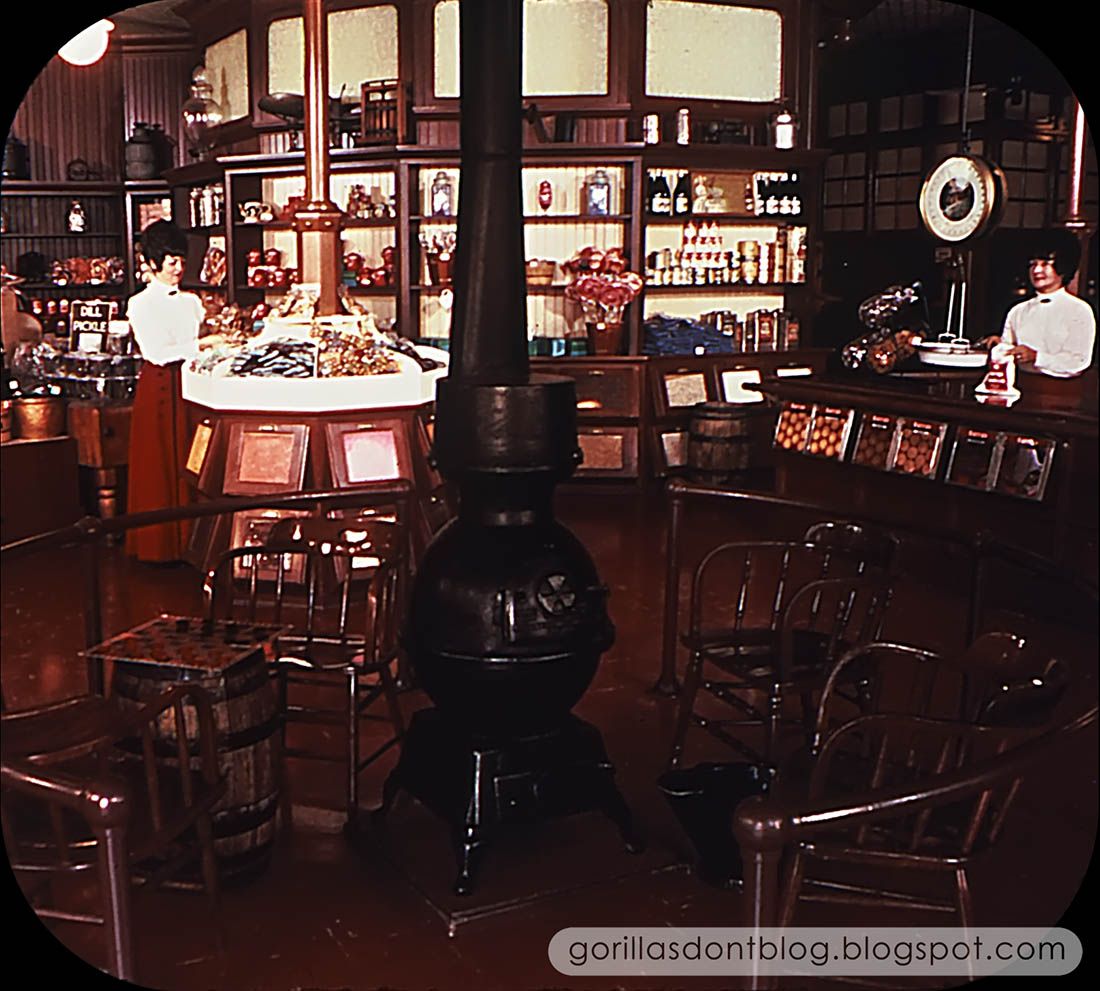 I hope you liked these, because there are more vintage Main Street Viewmaster images to come!