Today I have even more photos, thanks to the generosity of GDB friend Huck Caton. All of these relate to the famous cast member canoe races (a Disneyland tradition that dates all the way back to 1963). I thought that the parks didn't do the races anymore, but a quick Google search showed me the error of my ways. Besides building team morale, the races are just plain fun.
Huck says that this first photo shows the Bell canoe team (they worked at "America the Beautiful", if you recall), posing in Bear Country just before they completely humiliated the "Fantasyland North" team!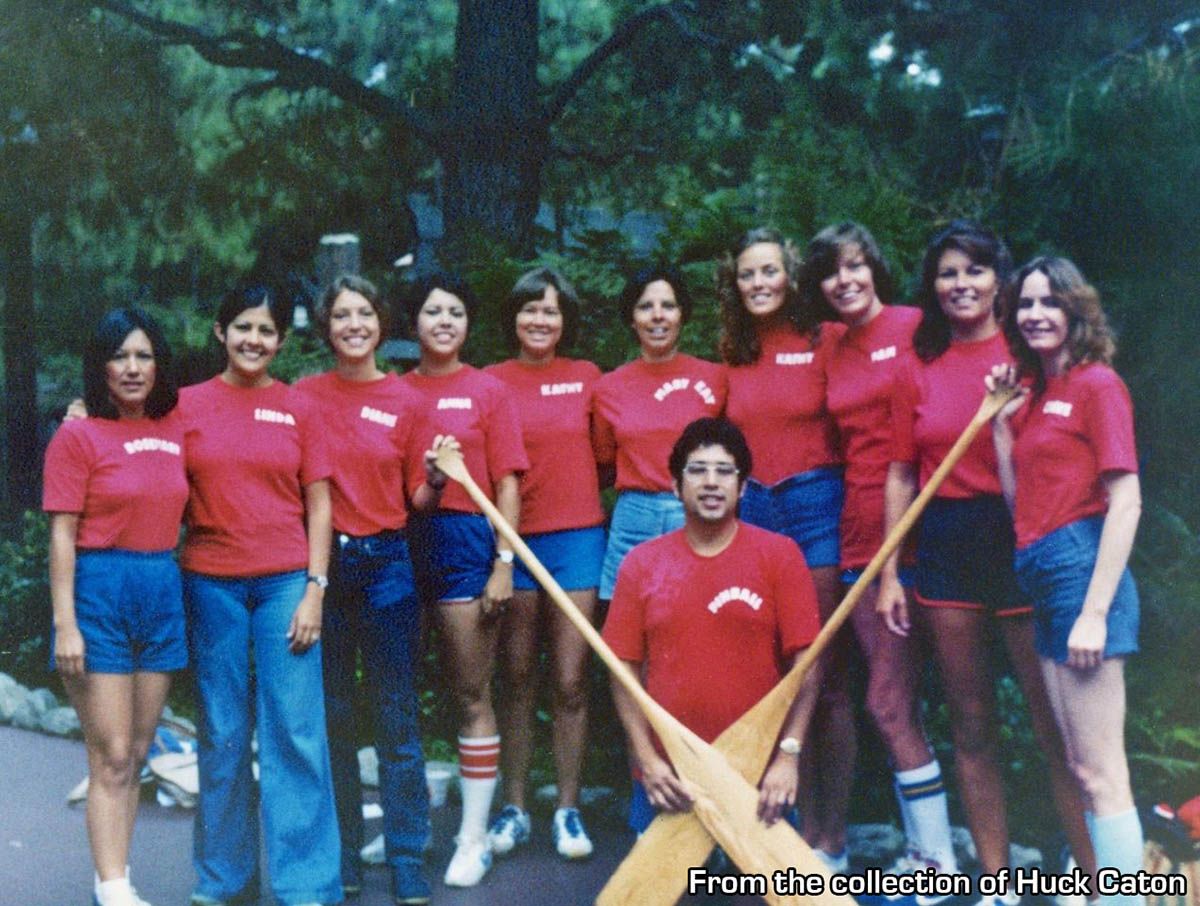 Here's the Bell team as they prepare to head out into the river. They look calm and confident. The blue-shirts in the background are the Fantasyland North team.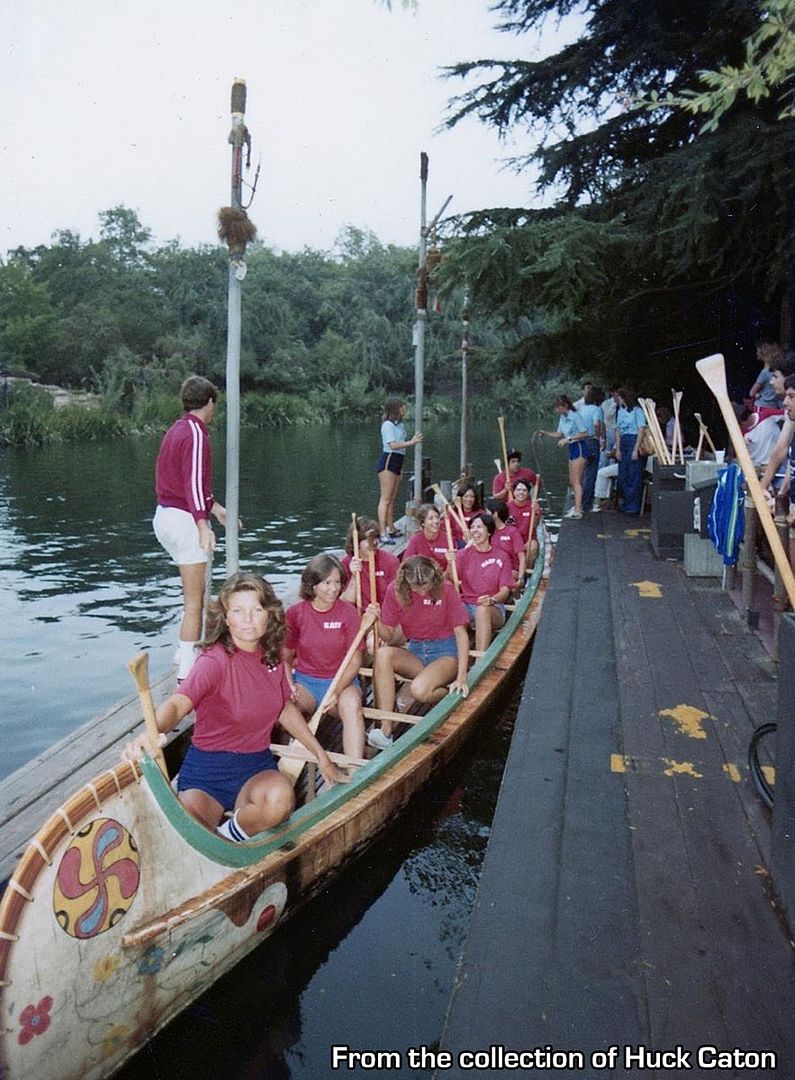 Huck says that this very cool photo is of a "canoe timing run", but I forgot to ask him why it was done. A warmup? Did it help decide which teams raced against each other? Did is loosen the water molecules, making for a faster final race?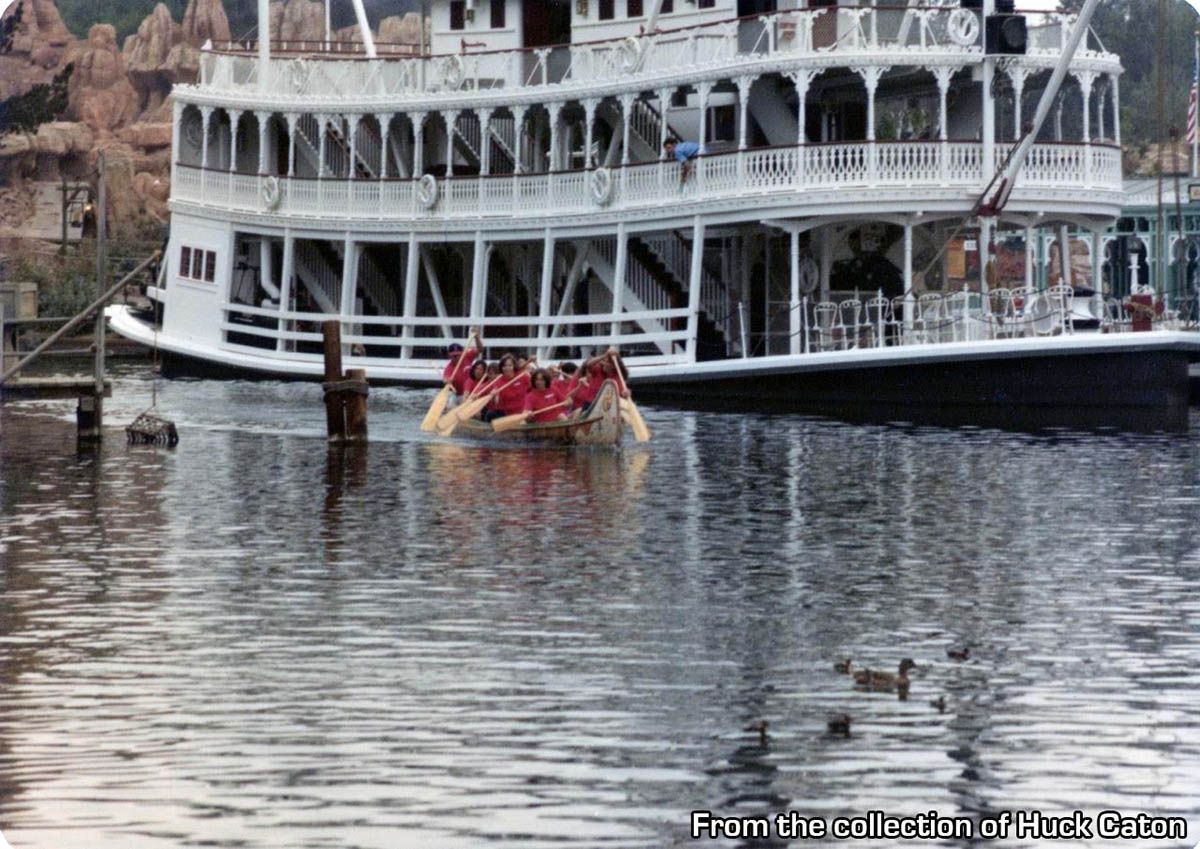 This one is blurry, but I included it because girls.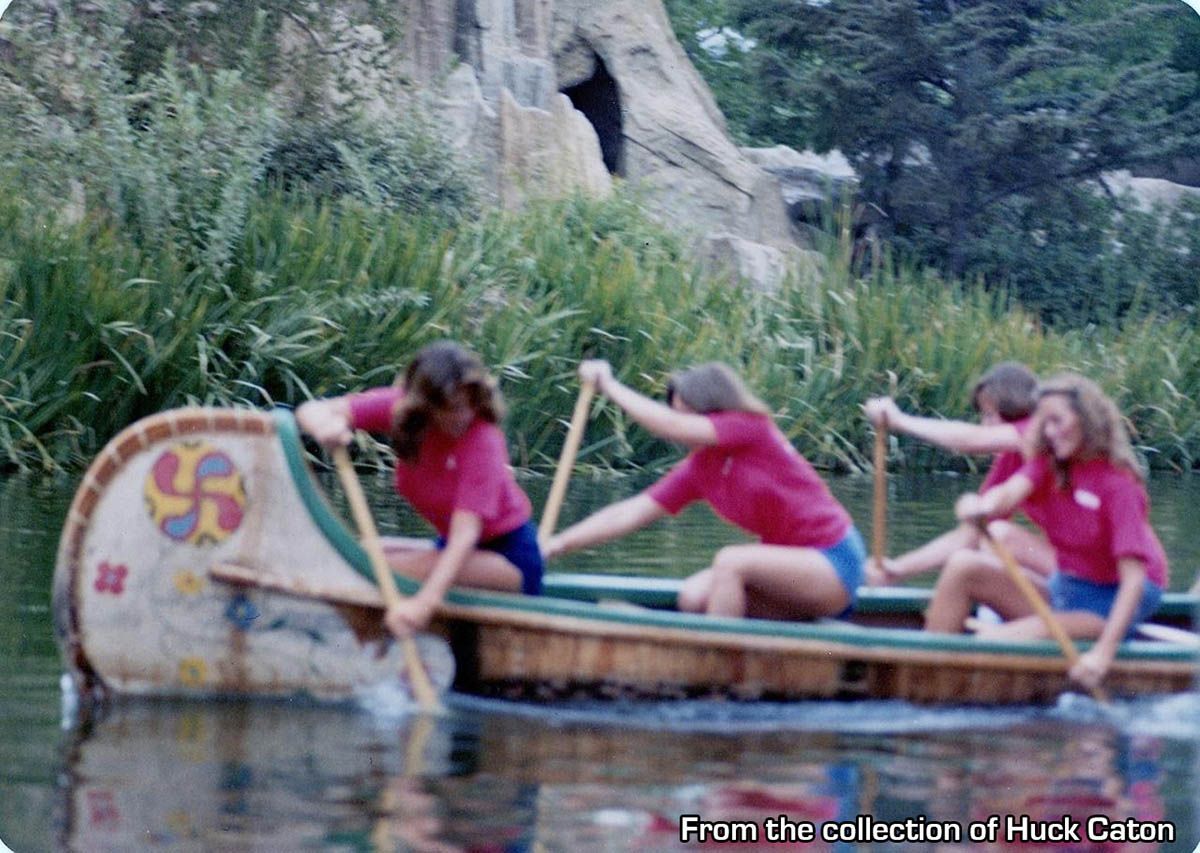 After the slaughter, the victorious team took time out for another photo. Their smiles say it all.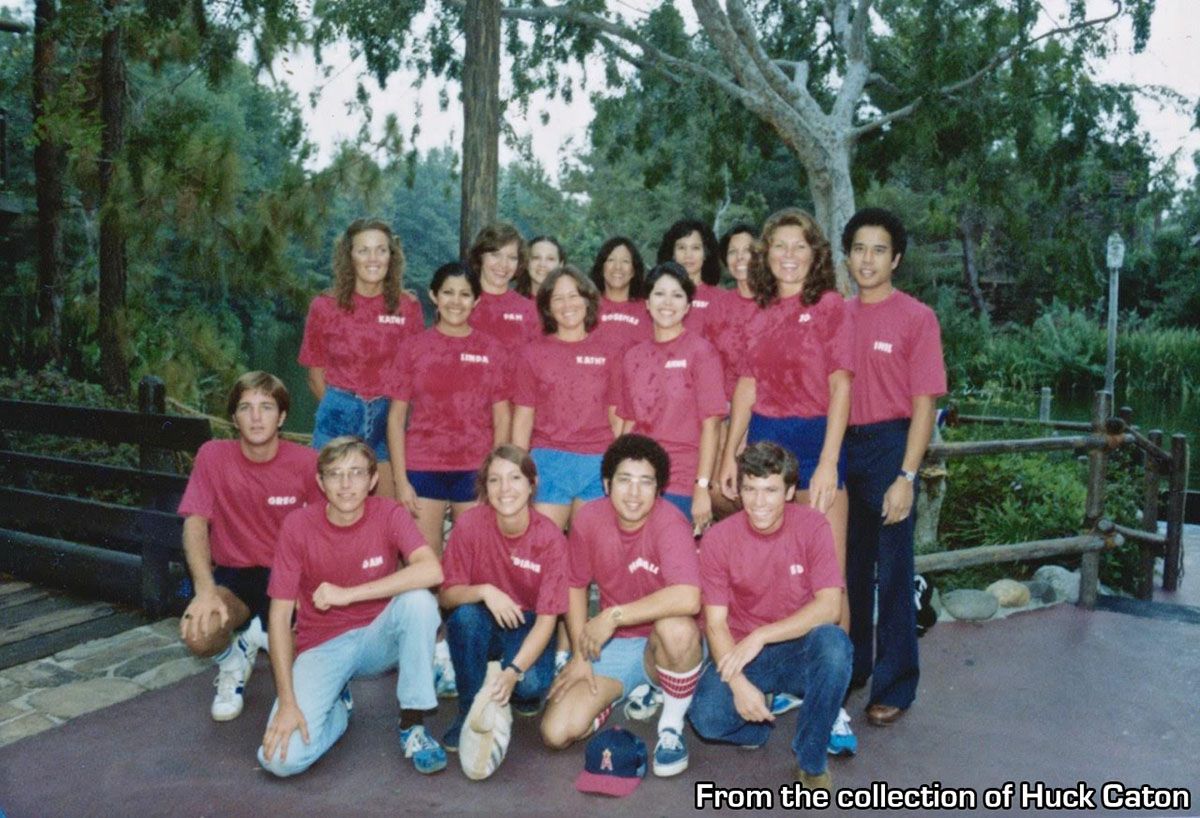 Many thanks to Huck for sharing his personal photos with us! The next batch is wacky, I'll tell ya what.