I have a small group of Walt Disney World slides from November, 1974; that's pretty early in the life of The Magic Kingdom!
This first one is a mystery to me; where are we? You can see the spires of Cinderella Castle in the distance. To our right is, perhaps, a Monorail station? Or the Transportation and Ticket Center? You sure see lots of topiaries in older photos of WDW, are they still as prevalent? That's four questions in one paragraph, which feels so wrong. I should just make up "facts" - if I sound like I know what I'm talking about, nobody will question me.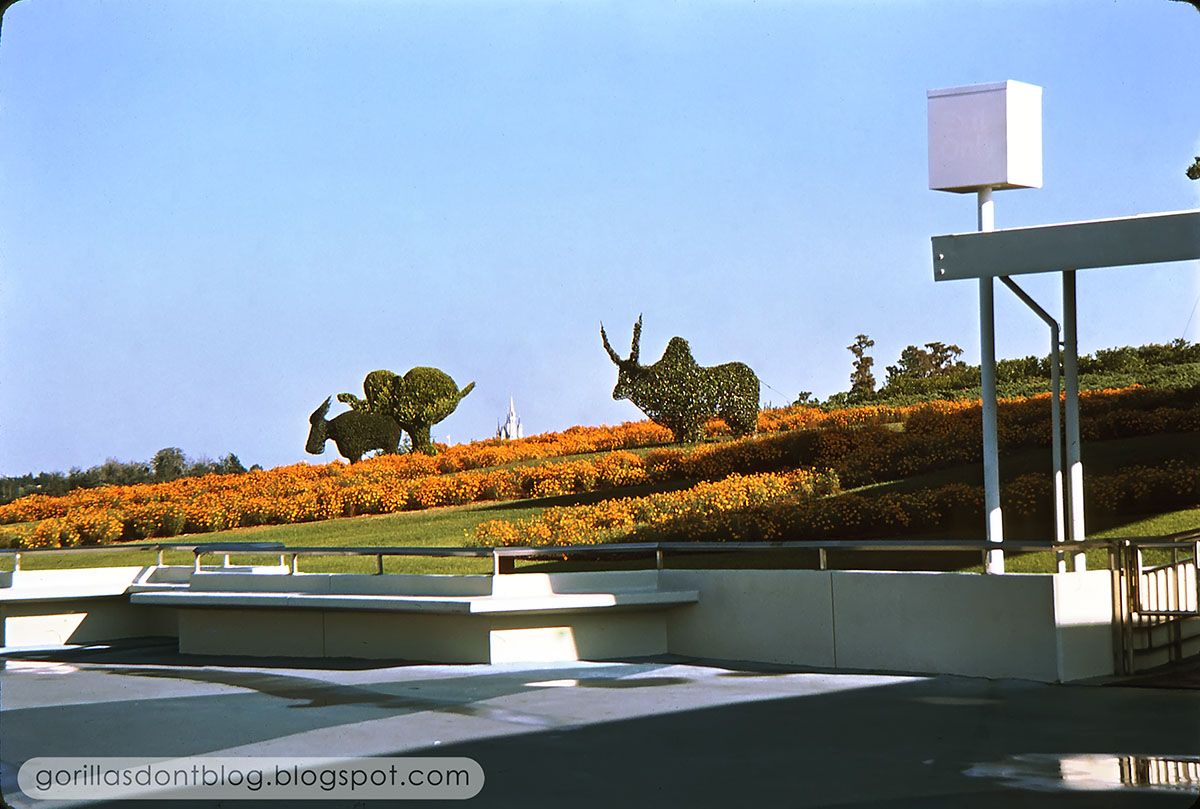 I almost used Photoshop to correct the wonkiness in this photo, but ultimately decided to leave it alone. It's not even nine o'clock yet, we're going to have the whole day ahead of us! The Florida Mickey portrait uses a more modern iteration of the mouse - I kind of like that it is different from the Disneyland version. The population sign says 25,000,000.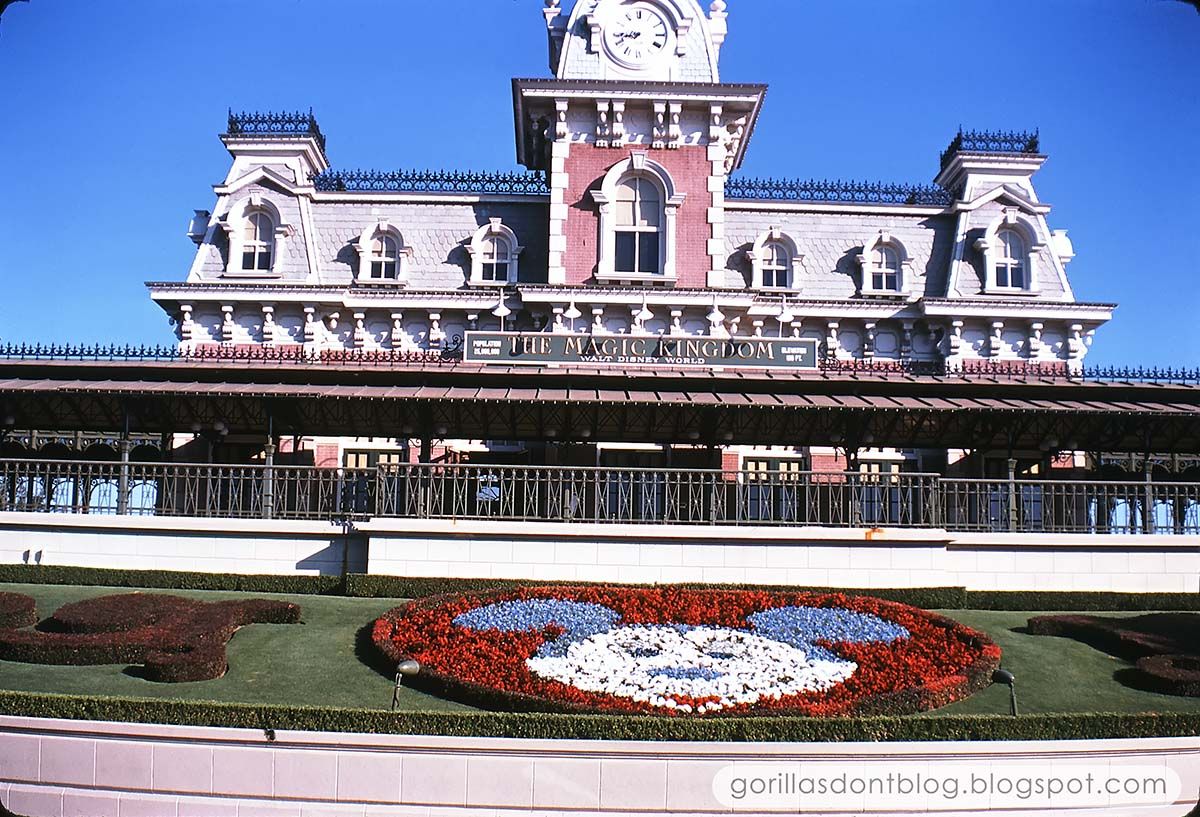 The flags show that it was a windy day, in this photo from the platform of Main Street Station.
Did they do a "rope drop" back in those days? I don't know how else anybody would get a picture of a completely deserted Main Street. It will be 9 o'clock in just six minutes, and I'm sure that's when folks were allowed to start exploring, riding, eating, and spending.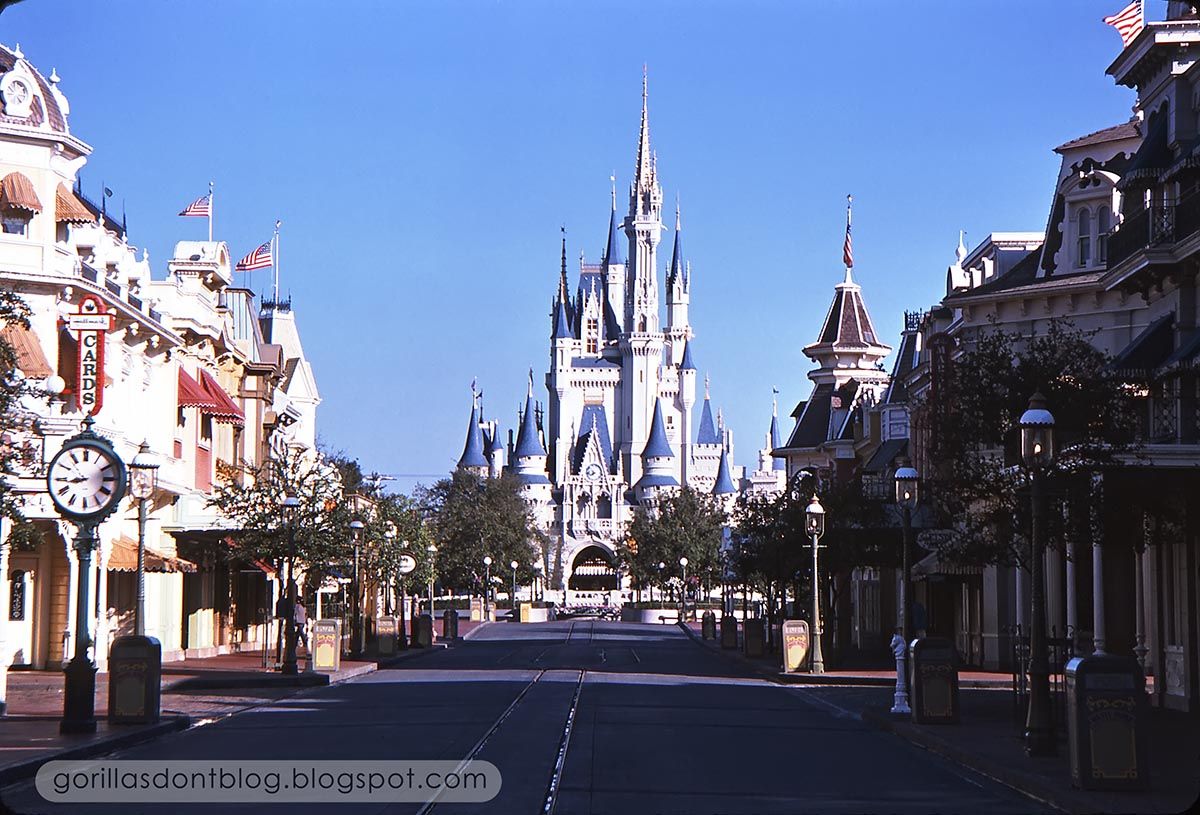 There are only 10 more in this batch!