I hope all of you will be enjoying your picnics, barbecues, fireworks, and days at the shore.
Speaking of days at the shore, today we're going to head up to Santa Cruz, California (about 75 miles south of San Francisco). It now has the oldest surviving amusement park (the Santa Cruz Beach Boardwalk), which dates back to 1907. I'm sure GDB pal Ken Martinez will have some info to add to this post!
I absolutely love this first beautiful photo - those Kodachrome colors just pop! I also love the many variations of beach umbrella designs; it made it easy to locate your spot on the sand from far away. Monterey Bay looks like it is full of blue dye (just like my hair, har har). Don't you wish you could step into this image? To our left is the Boardwalk, with the famous "Giant Dipper" roller coaster.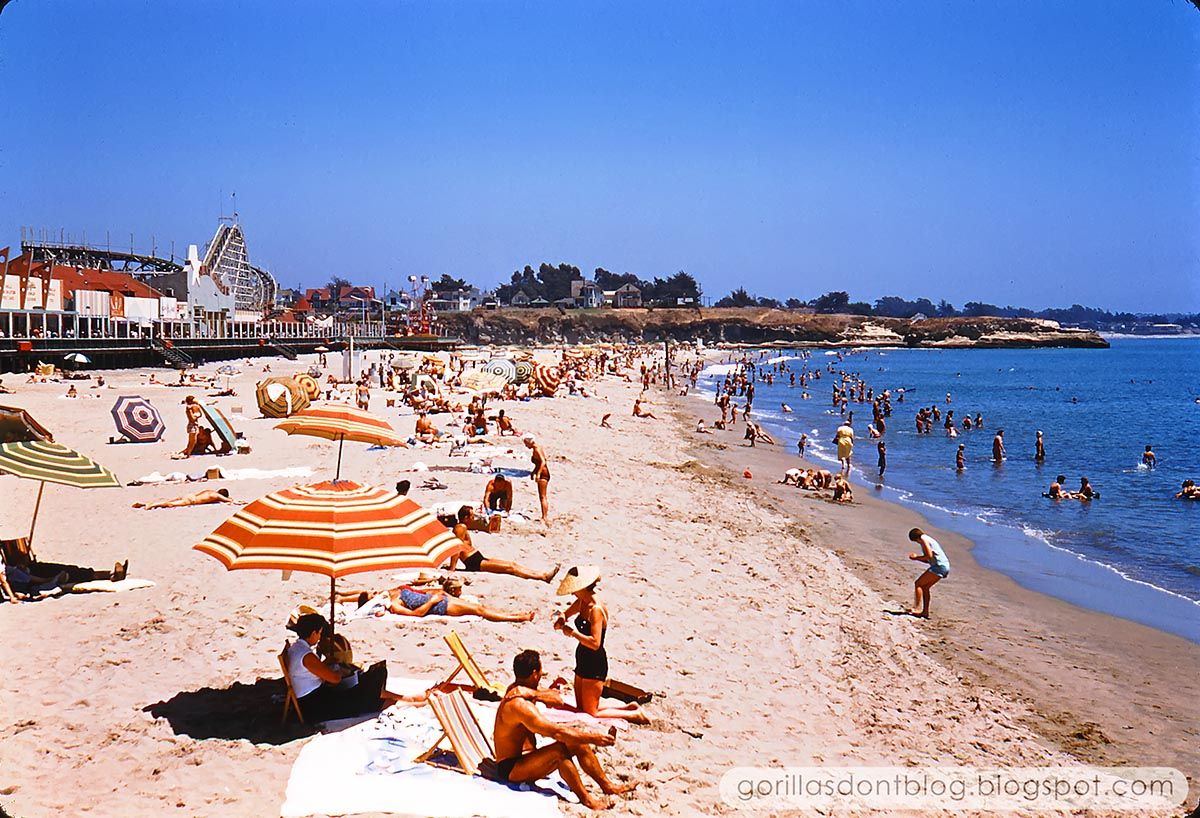 Here's an unusual view taken from out in the bay (from the back of a whale). The Giant Dipper was built in 1924, and can reach speeds up to 55 mph. It is one of the most popular coasters in the world, having thrilled over 60 million riders. Wow!
And finally, one of the concessions along the boardwalk was this "Skee Roll" establishment. Skee Ball machines have been around since 1909, and are still found in many carnivals, arcades, and even popular restaurant chains (we used to play Skee Ball at a Shakey's Pizza Parlor when I was a kid). This place is doing bang-up business. I wonder what prizes you could get when you redeemed your precious strip of paper tickets?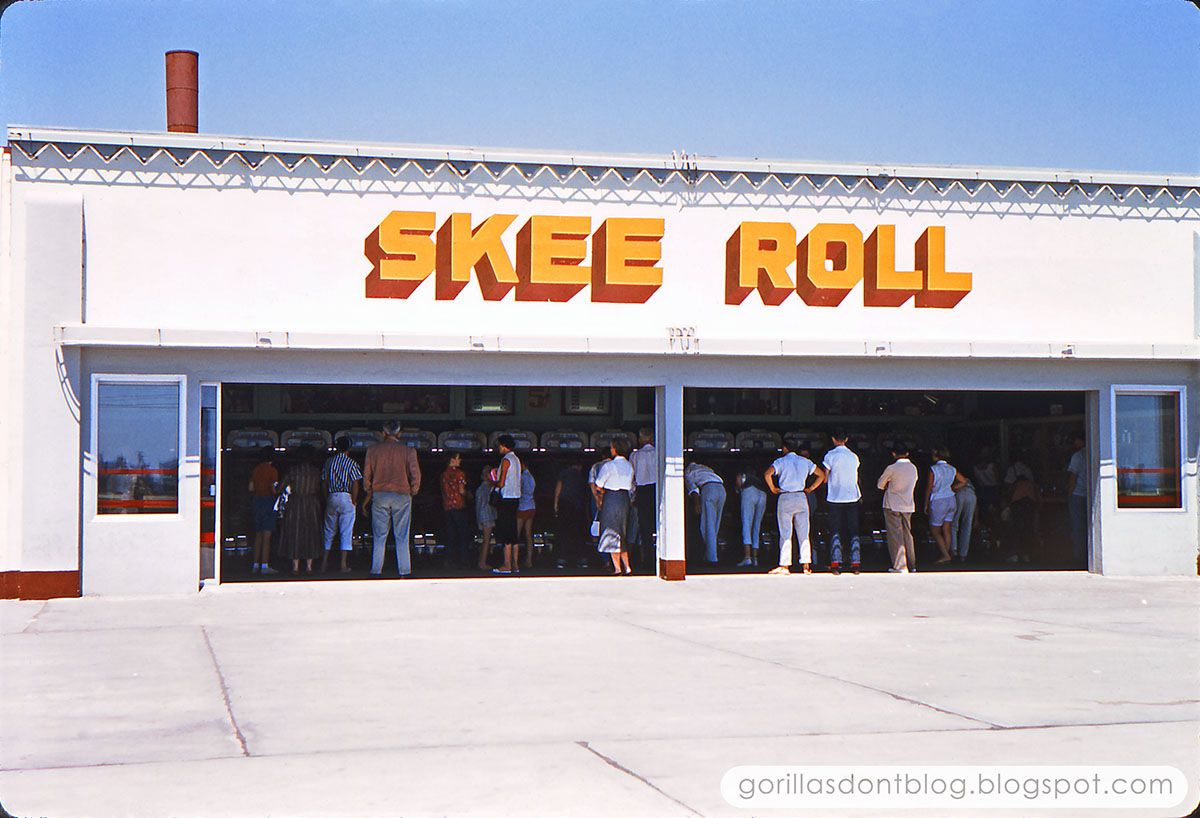 I hope you have enjoyed your visit to Santa Cruz!