For some reason, our photographer felt so inspired by this rough-hewn log stockade that he had to take a picture of it. Logs! Well, I'll be! Antlers were apparently a popular decoration on the frontier. They really do warm up the place! Note the large stone counterweight that operated a secret escape door (or something). I'm not sure exactly how this worked, to be honest.
Just on the other side of the stockade you would find the Plaza Gardens, and, I believe, some baños!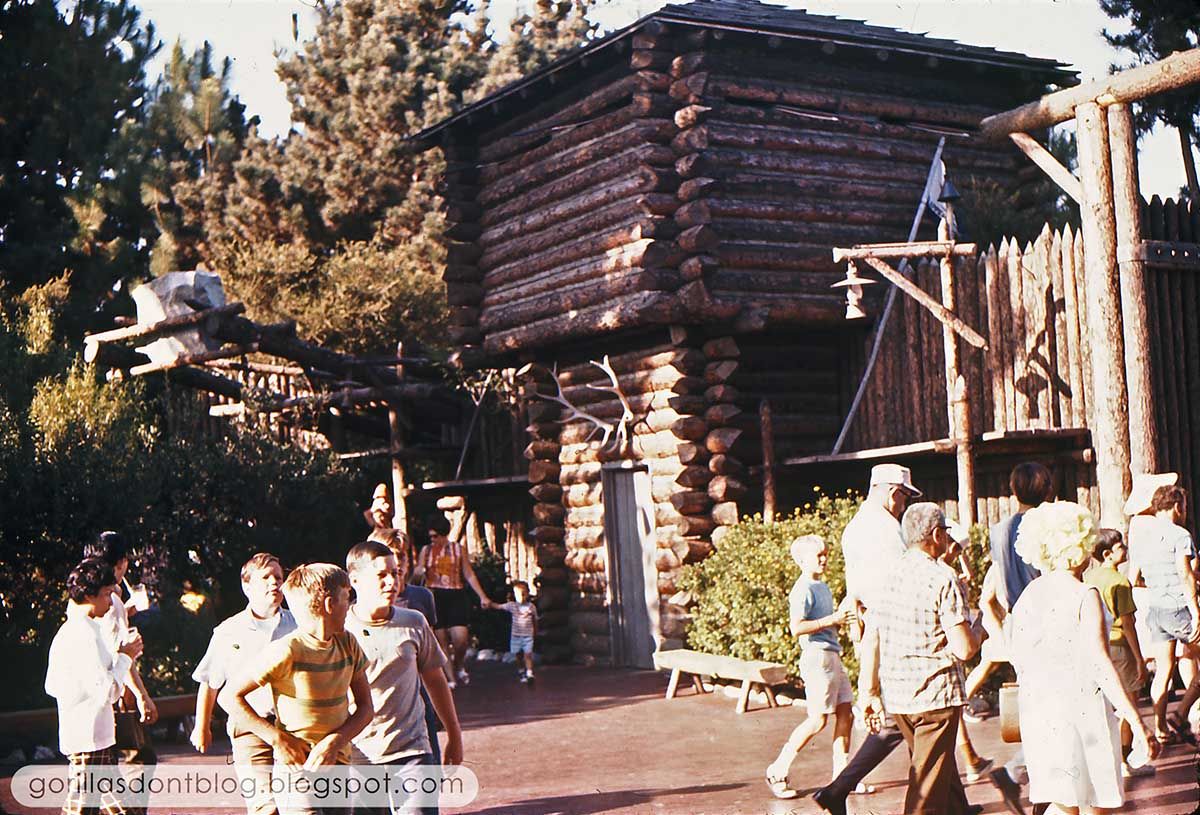 Over on Tom Sawyer Island, a small graveyard with a few humble headstones reminds us that life on the frontier was tough. I've always wondered if the names on the stones were taken from history: "Thaddeus Walker", "Eliza Hodgkins", "Rufus Finley", "W. Pierre Feignoux", and "Wing Lee" (not the one from Knott's Berry Farm?!?) are among the dearly departed.
The graveyard still exists, though it is all dirt, and lacks any sense that it has been there for many decades.