For today's reruns, I thought I would choose a theme: the Omnibus! Double decker vehicles are awesome. Why not a triple decker? Bob Gurr, I've got ideas.
Here's a lovely shot of the Omnibus up at the Hub (when does it stop becoming the Hub and start becoming the Plaza?). It appears to be waiting to take guests from Tomorrow and take them back to Yesteryear. In 1974 the Peoplemover was still going strong (with its original colors), it's kind of neat to see them juxtaposed like this. Note the cold-weather clothing on the guests. (Originally posted in 2011)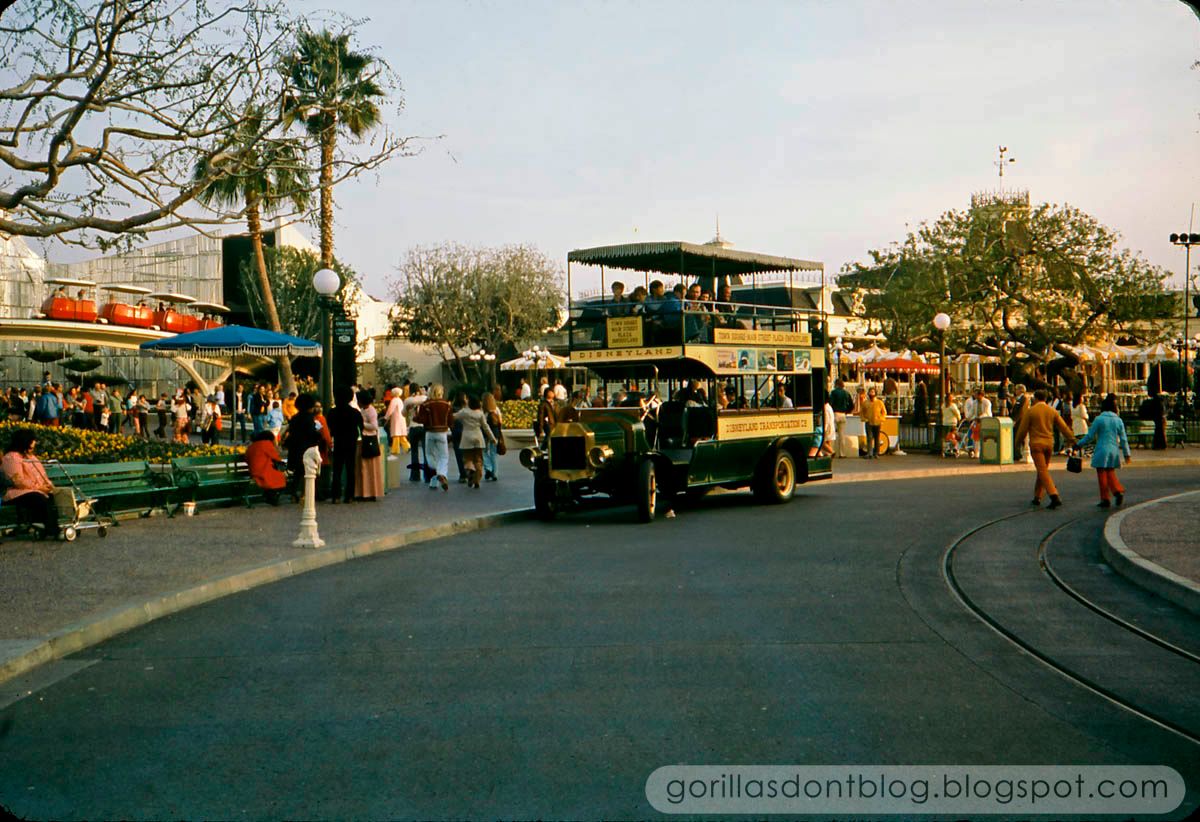 Here's another unusual angle showing an Omnibus as it attempts to run over those two hoodlums who are brazenly walking in the middle of the street. The people on the top level are in for a treat.
I suspect that this photo was not actually taken in June (you know how that goes), but the weather could be a case of SoCal's famous "June Gloom". Hey, if you look really carefully, you can just see the Carnation truck in the distance.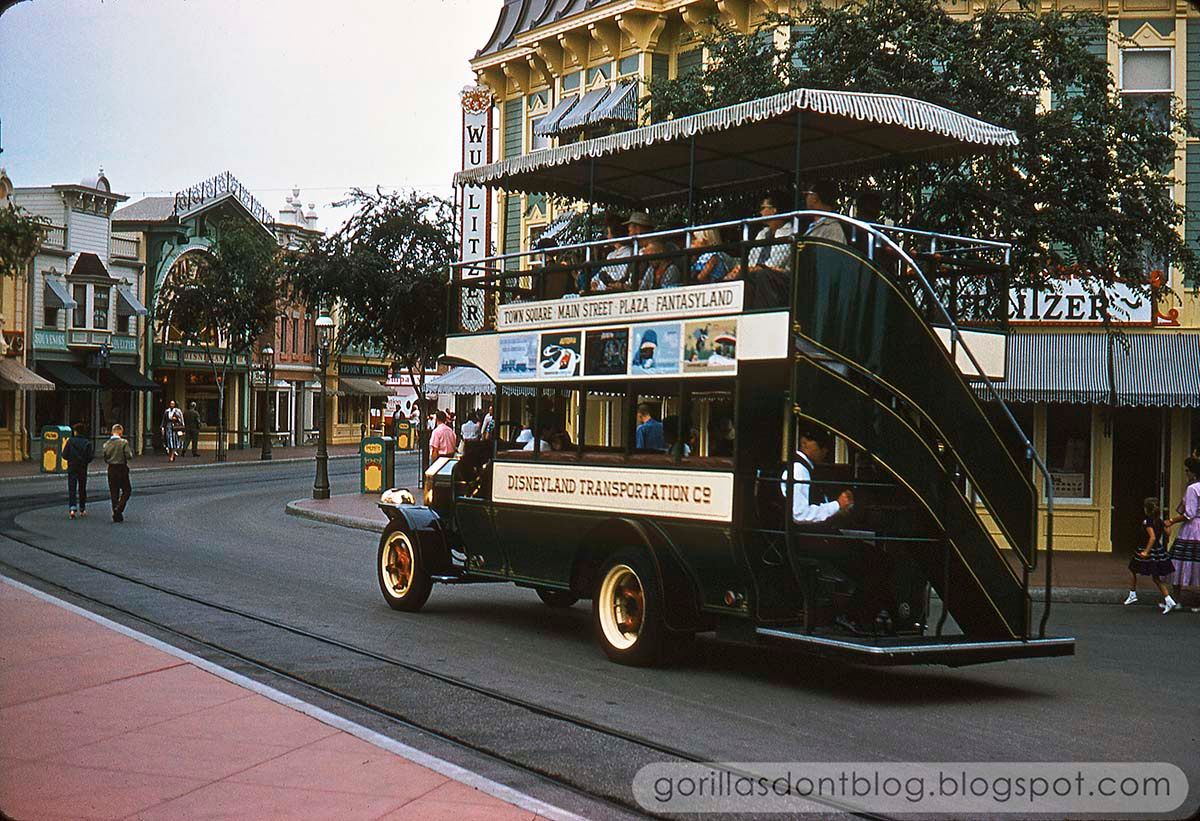 Now an Omnibus waits in front of Main Street Station; there's a popcorn wagon (behind the Horse Drawn Streetcar). And beyond that is the building with the "Liberty Street" sign. Notice the red, white, and blue bunting, banners, and flags, possibly leftover from the 4th of July!