A few years ago I found this photo of a very cute little train station in Inglewood, California (part of Los Angeles). It almost looks like a dollhouse version of a train station; there must not have been a lot of passenger service.
A knowledgeable pal of mine passed along some info: "That's the Inglewood Santa Fe station that opened in 1887 and was demolished in 1974 after it suffered irreparable damage in a 1972 fire... it's so cool to see your depot photo in glorious COLOR!"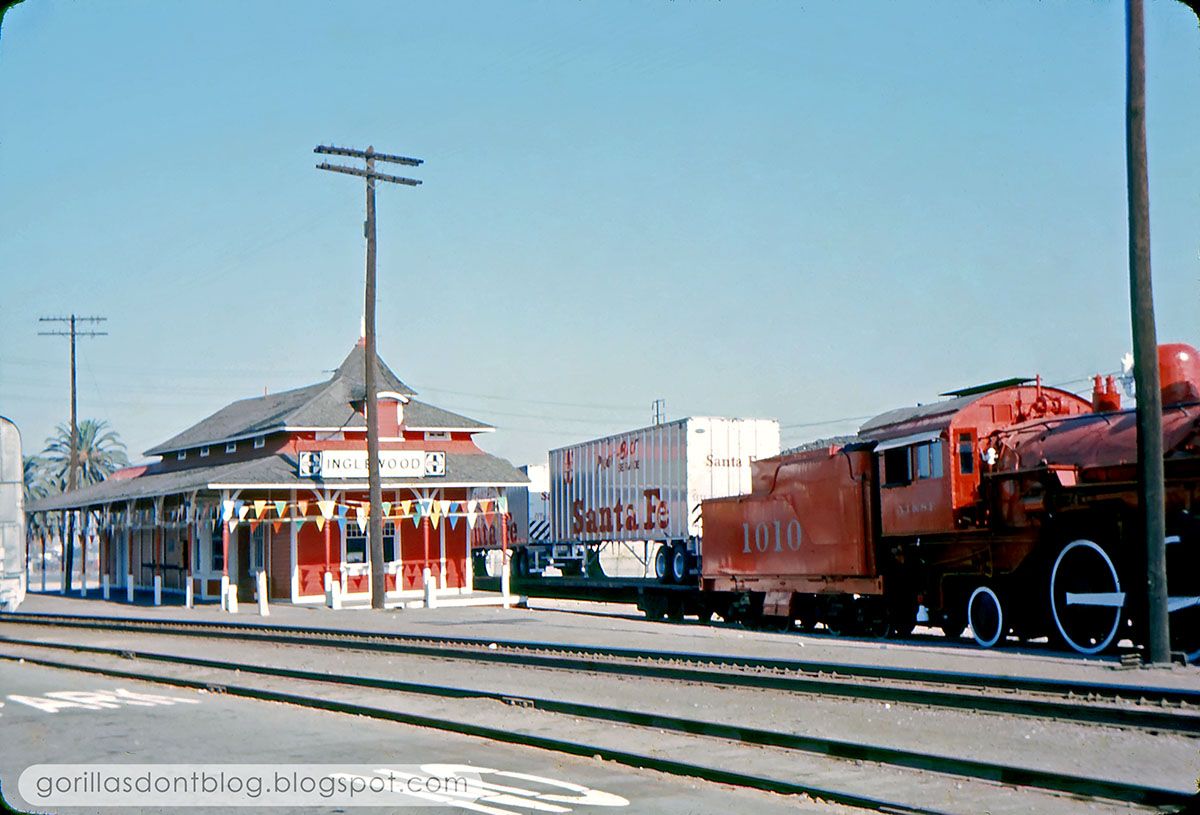 My friend include two vintage photos... this one must be from the 1950's. The slightly-crooked telephone pole amuses me.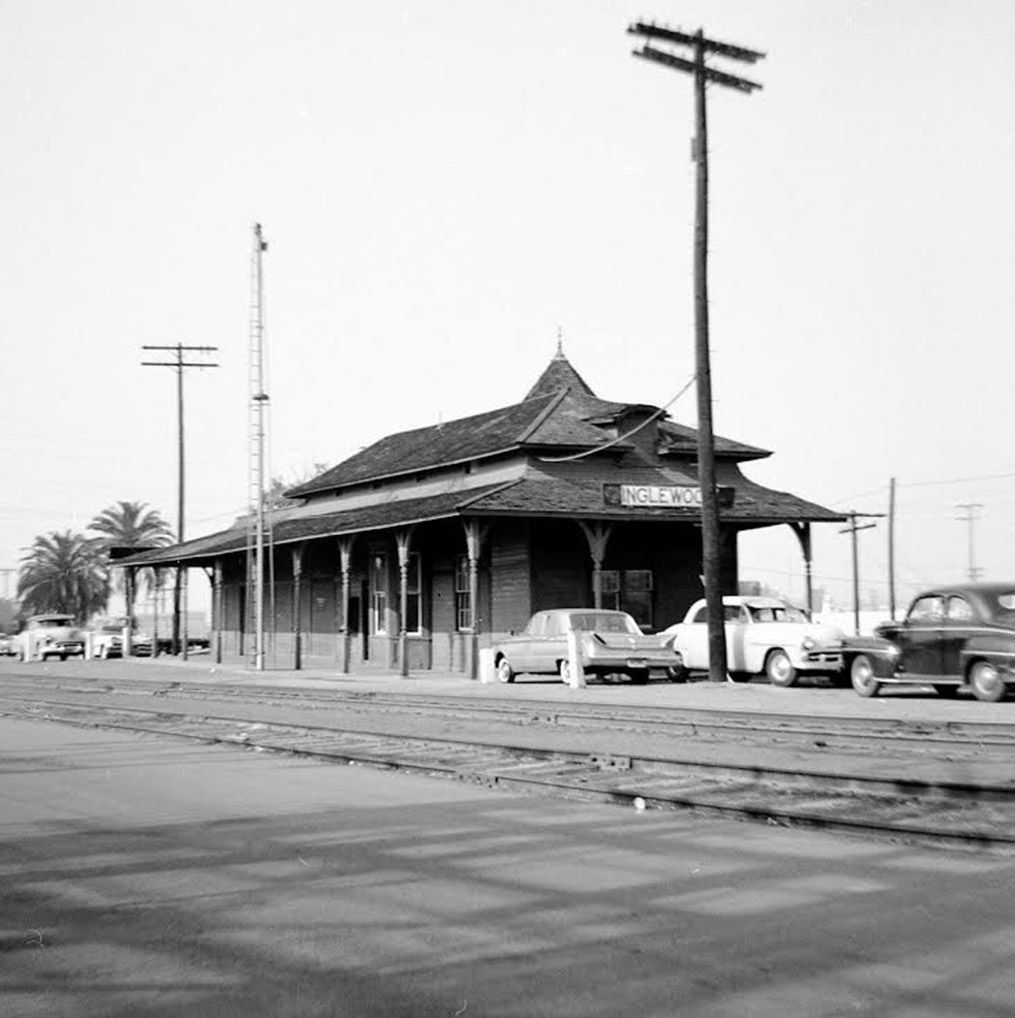 Here's another angle - undated.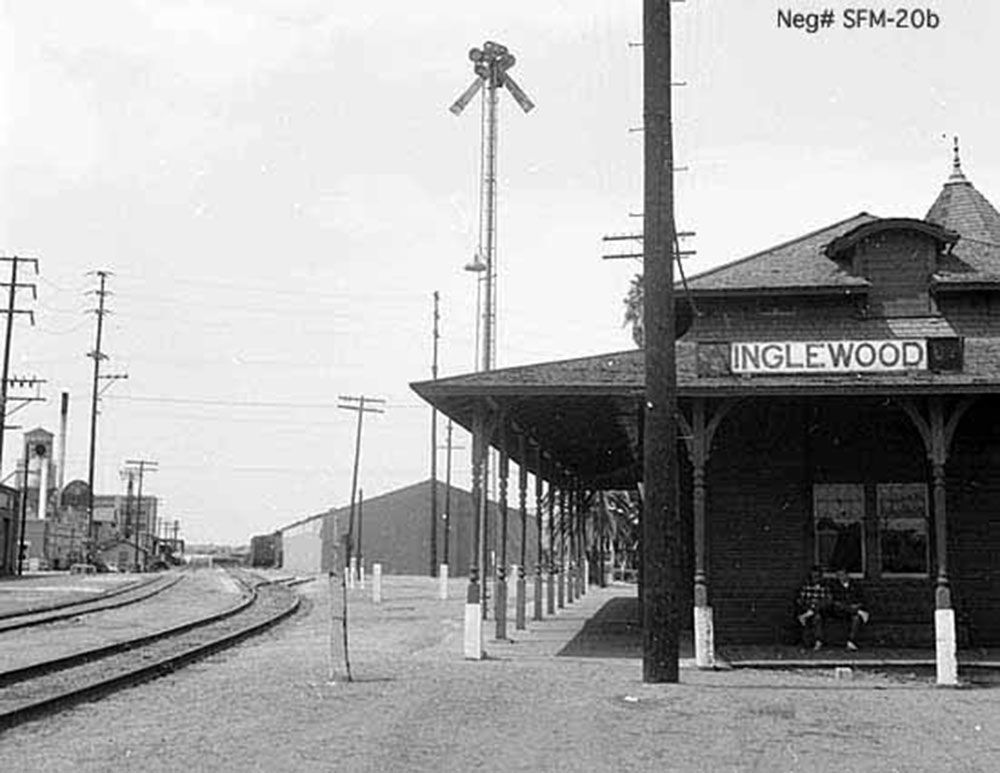 These slides had the specific date of "April 22, 1969" written on them; something was going on, as this huge locomotive (painted a devilish red!) was there.
The Santa Fe 1010 is (according to Wikipedia), "... a 2-6-2 type steam locomotive built [in 1901] by Baldwin Locomotive Works for Atchinson, Topeka and Santa Fe Railway". In 1905 it was used as part of a one-time, record breaking passenger train that went from Los Angeles to Chicago (2,265 miles) in a mere 44 hours and 55 minutes! That was 13 hours faster than the previous record.
The 1010 was donated to the California State Railroad Museum in Sacramento, and you can see it there today!
EXTRA! EXTRA! GDB commenter Chuck has kindly gone to the trouble of merging the two photos into one (because I was too lazy). There's some funkiness with the car hood, but otherwise it came out quite nicely!