A long time ago, I thought I would try to scan a whole bunch of vintage Disneyland Viewmaster reels, or at least the most interesting frames from those reels. I made it through most (but not all) of my Main Street packets before I started to go crazy! So... that project is on the back burner until further notice.
But I still have some scans that might be fun for you to look at; that way you don't have to spend the time (years) and money (lots!) that I spent acquiring my collection. First, here's a nice overview of some of the different kinds of packet covers.
At the top are the extremely rare single-reel and two-reel packs.
The next row shows a common "S-3" (third Sawyer style) packet; then there is a scarce "D" packet - these were only sold inside the park, and have different views compared to the S-3s; and then there is an "S4" packet, with an attractive full-cover image. The "E-Ticket" magazine referred to these as "parchment packs" because of what looks like a little strip of parchment in the upper right.
In the third row, we start with a rare "swing out" packet, that was supposedly only test-marketed in a few places in the US. GAF acquired Viewmaster (and became the official film of Disneyland), as we can see on the middle packet. Note the addition of Primeval World. And third is a later GAF packet. There are some other minor variants, but these are the basics.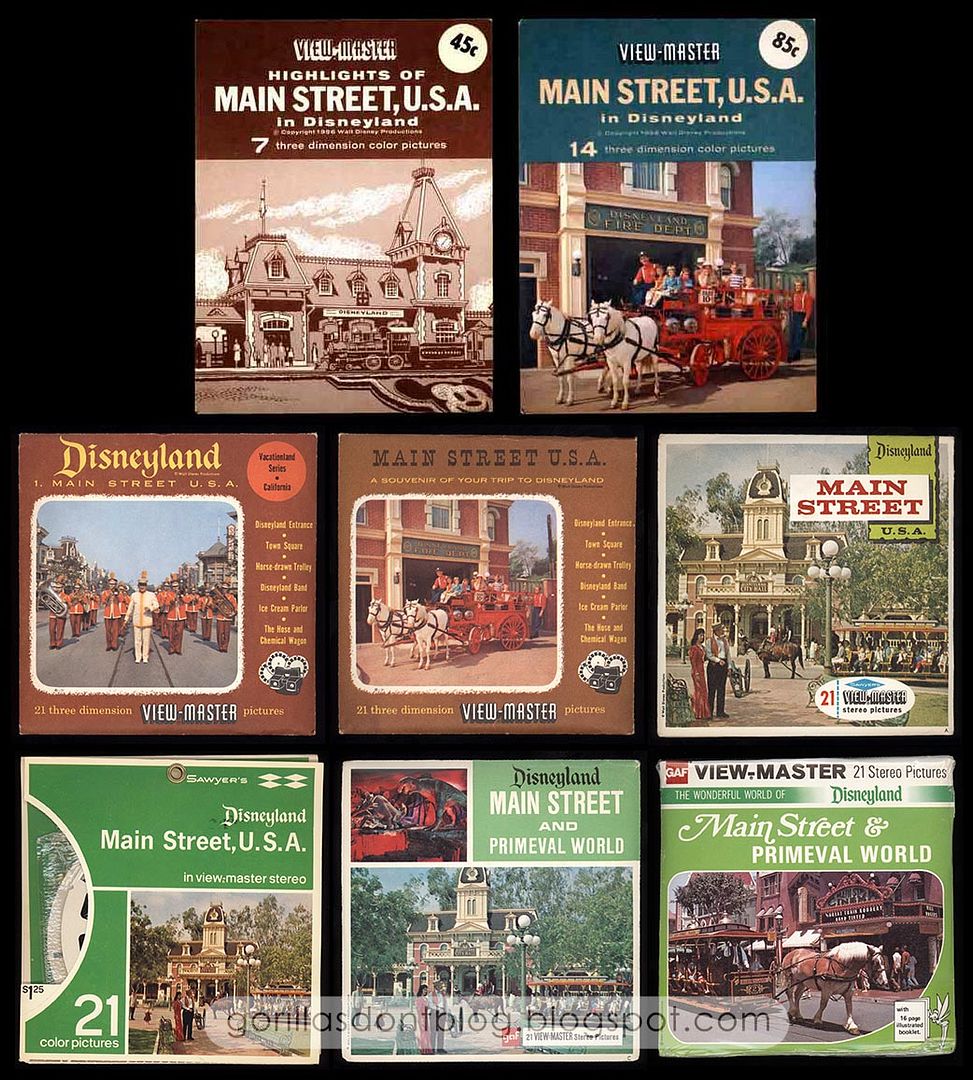 Let's get to the images! I love this one, showing a horseless carriage heading down Main Street. I don't think I've ever noticed the drivers of these cars wearing dusters and driving caps like this fellow. The Sunkist Citrus House is just behind them. Mmmm, lemonade popsicles!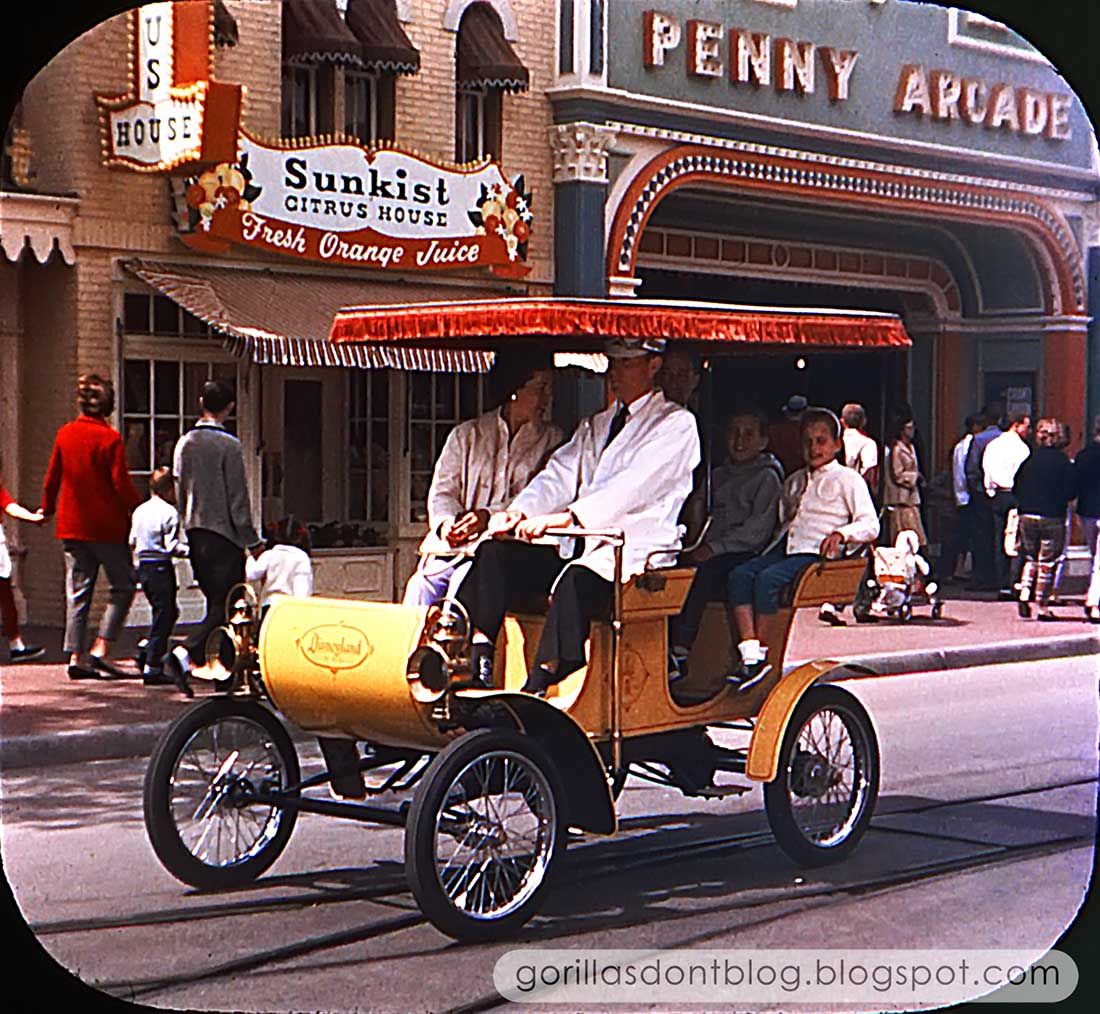 Eat your heart out, Fellini. What in heaven's name is supposed to be going on in this photo?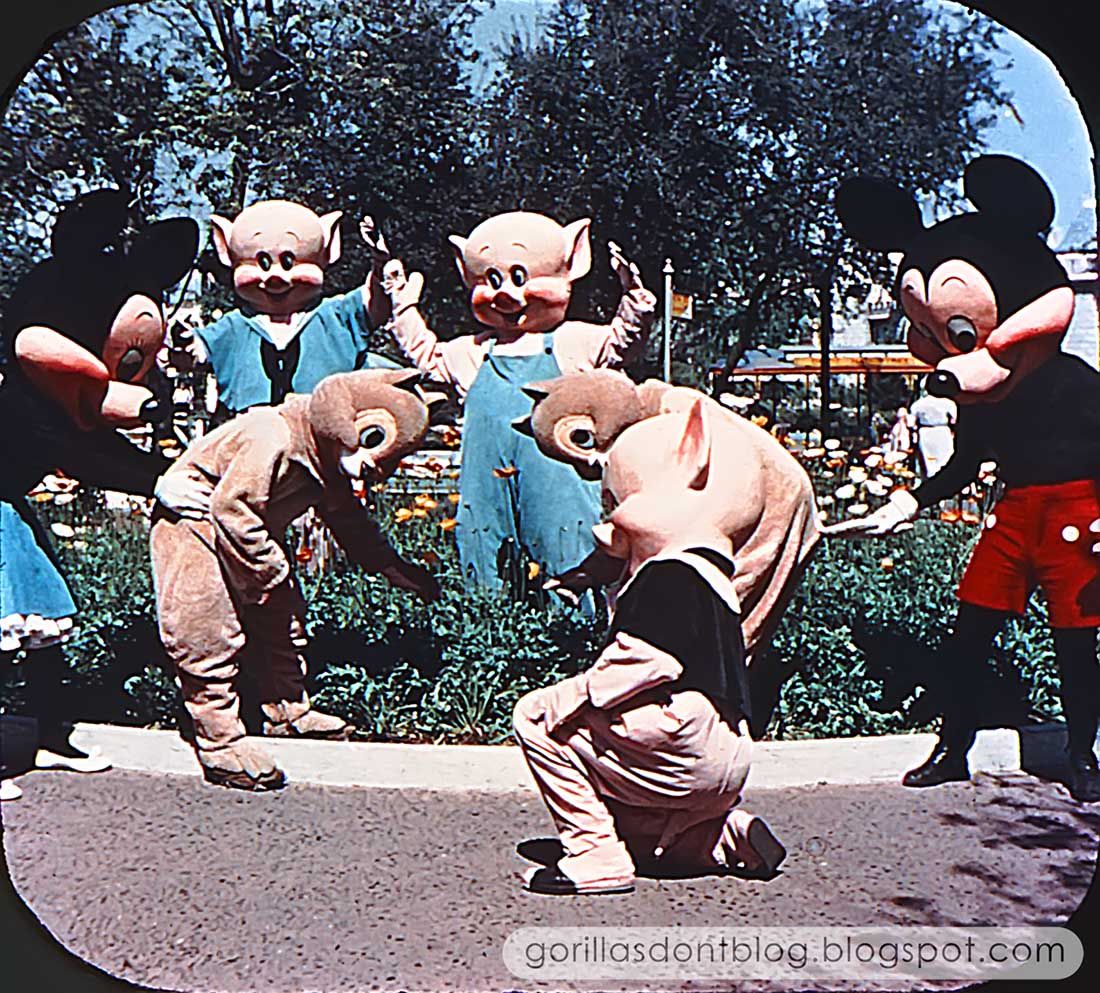 Here's a nice shot of Town Square, with good foreground elements to help give that 3-D effect when you are looking through your vintage viewer (I can almost smell the Bakelite!). Good old Vesey Walker leads the Disneyland band at the base of the flag pole.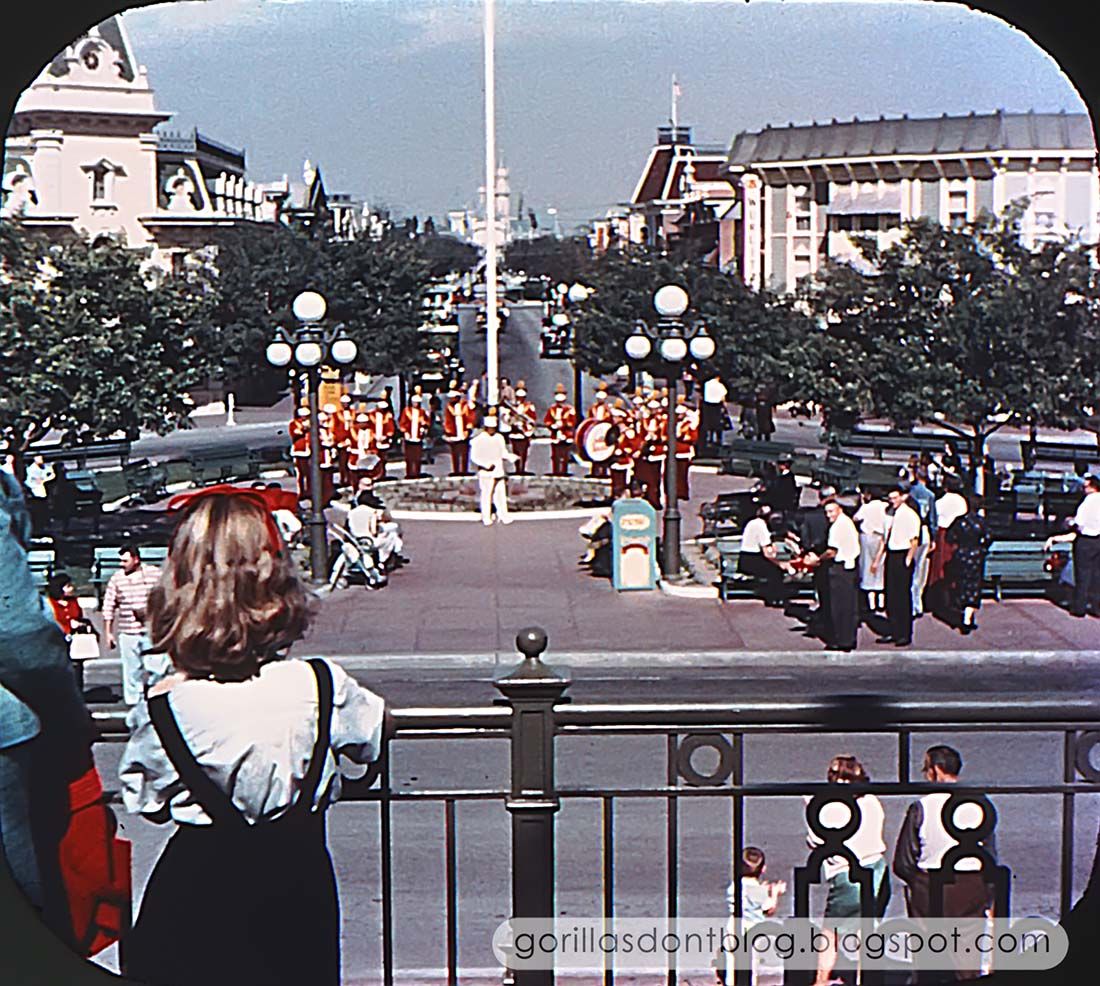 If you enjoyed these, perhaps I will share more!