Here are two "leftuggies", featuring the Sub lagoon! Sort of.
We'll start with this one (from 1962), a portrait of three pals as they relax on the rocks that surround the lagoon; It doesn't look like they are waiting in line (the load area is all the way on the opposite side, after all). But if you are going to have your photo taken, it might as well be next to one of the Kodak "picture spots". The little kid to the right wishes he could dive into the water (I know I always wished I could). The Skyway looks neat from this perspective.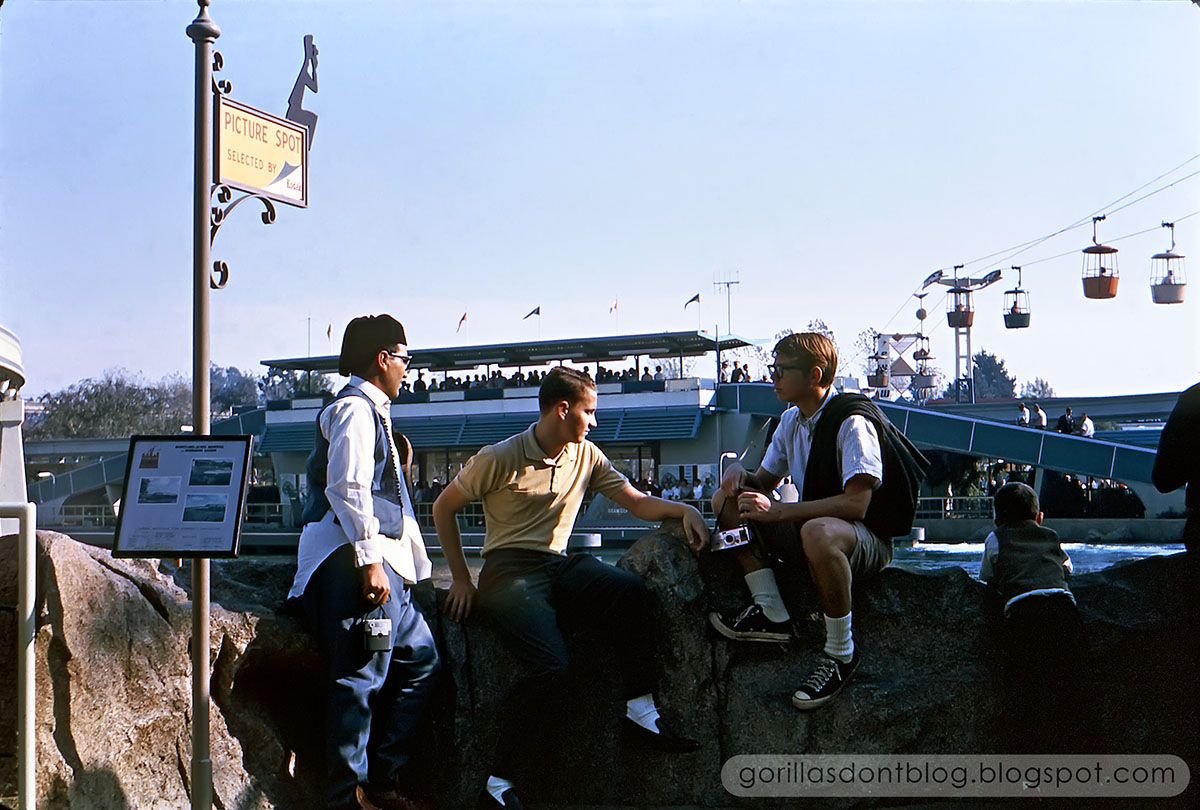 I was curious to see what was on the sign to our left, so I zoomed in and tried to improve it a bit. I didn't get "CSI" results ("Enhance!"), but you can see that there were recommended compositions from the fine folks at Kodak, who probably knew a thing or two about taking pictures. The one on the left almost looks like a "What not to do" example, with so much sky.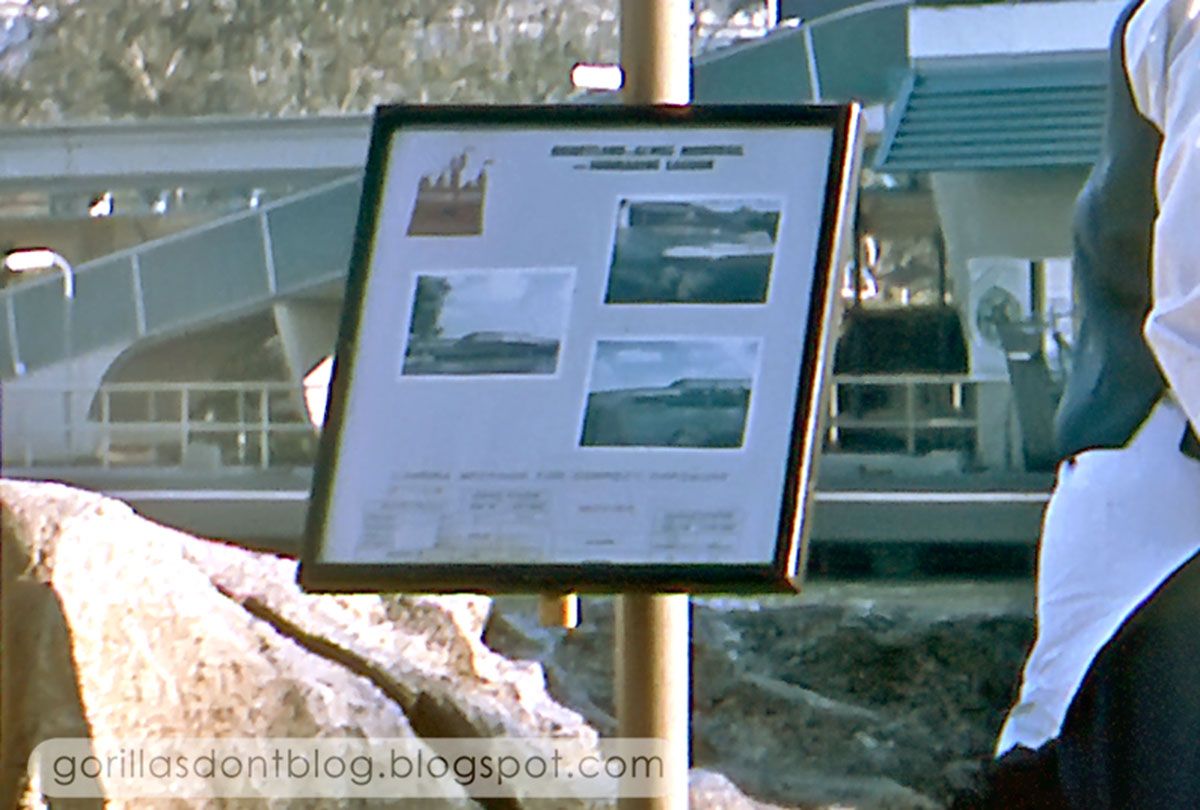 This one really should go into the "rejects" folder (otherwise known as the trash), but HEY, it was already scanned, so I might as well use it.