Airplanes are cool, there is no doubt about it. And
old
airplanes are even cooler. Today we'll look at a few planes
(and related)
.
This first shot is from an undated, unlabeled slide that had turned a hair-raising shade of magenta. I did my best to restore it, though it still looks a little weird.
A crowd has gathered to see a big 4-engine bomber up close and personal. I believe that this is a B-17 Flying Fortress; my brother agrees with me, adding the caveat that there were many variations on the basic B-17 design. Wikipedia says: "...it was a potent, high-flying, long-range bomber that was able to defend itself, and to return home despite extensive battle damage. Its reputation quickly took on mythic proportions, and widely circulated stories and photos of notable numbers and examples of B-17s surviving battle damage increased its iconic status". Nearly 13,000 B-17s were built over the years, but as of now, only 10 remain airworthy.
I am now anxiously awaiting a comment to tell me that this is not a B-17!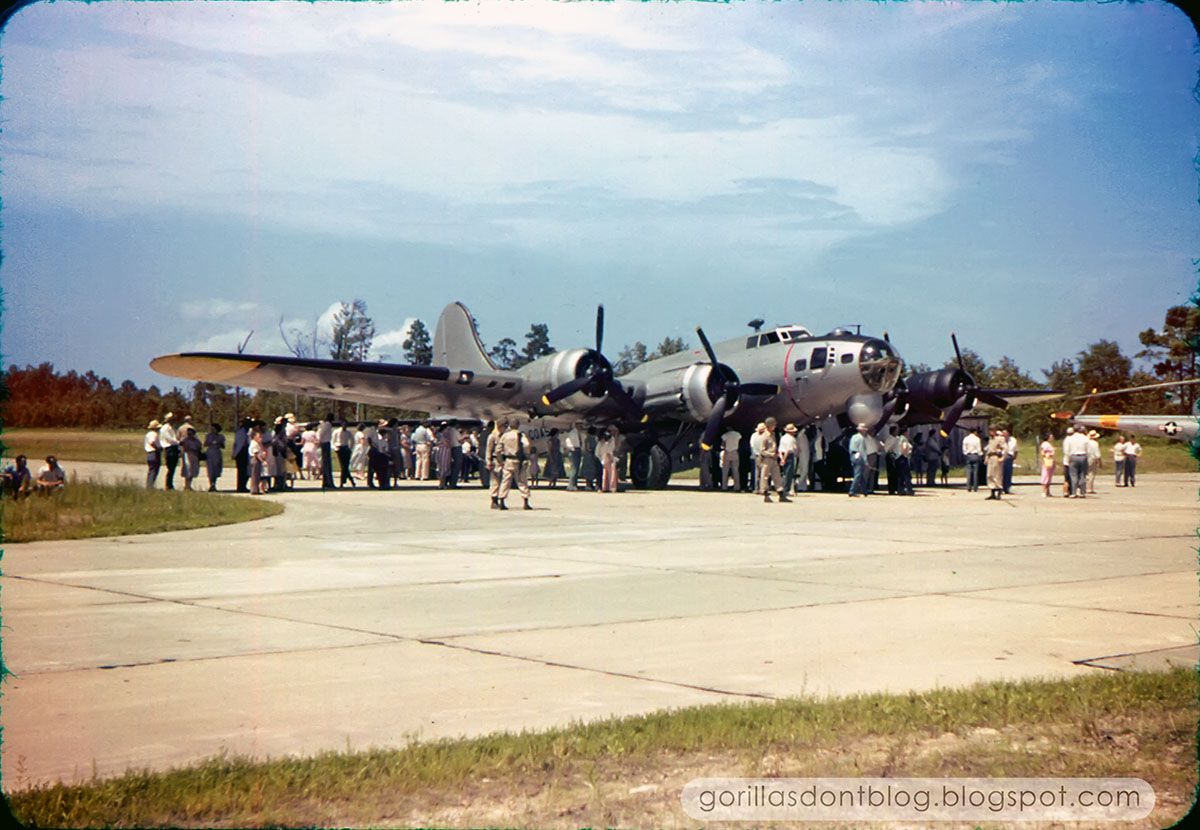 Here's one that is "related" to airplane photos; a picture of a vintage airport. In this case, it is Dallas Love Field, in a photo dated March, 1958. Love Field was Dallas' main airport until 1974, when Dallas/Fort Worth International Airport opened.
Two nattily-dressed gentlemen pause in a parking lot full of fabulous cars (look at 'em all!). Pale blue was the popular color, though a single bright red number can just be seen in the background to our right. Did you know that Love Field was the first airport to feature moving sidewalks?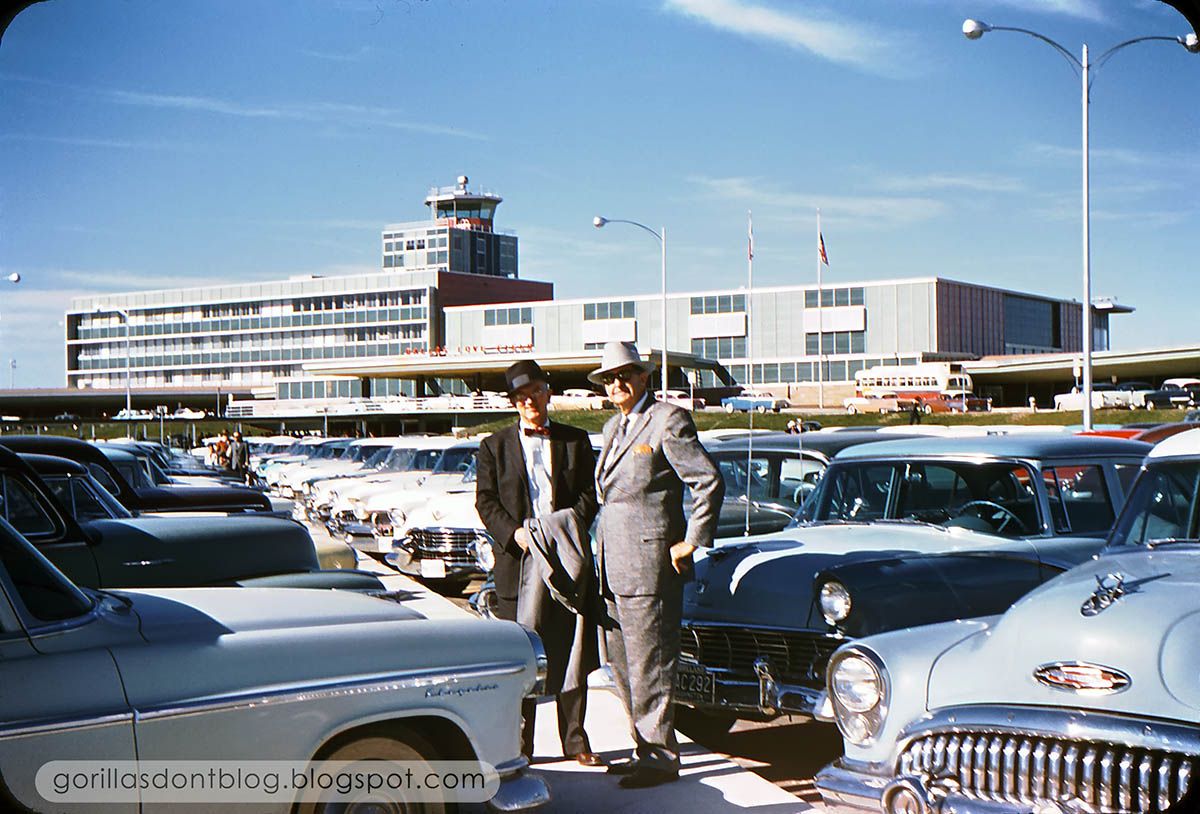 And finally, here is a 1957 photo of a Frontier Airlines DC-3, waiting to sweep you away to a destination west of the Rocky Mountains. Dating back to 1950, Frontier was formed by a merger of Arizona Airways, Challenger Airlines, and Monarch Airlines. As you might be able to see, their slogan was "Serving the Rocky Mountain West". The nose says "Sunliner Mesa Verde", so you airplane nuts out there might be able to find out more about this particular plane, if you desire!
Frontier Airlines ceased operations in 1986, though there is a new, different airline with the same name.