Happy 60th Birthday, Disneyland!
I don't have anything extra-special planned for this extra-special day, but I DO have a couple of nice random views, starting with this fun photo (circa 1956), taken over near the Plaza Pavilion, I believe. A group of guests are dressed in their finest 1910-era clothing. My guess is that they belonged to the "Horseless Carriage Club", a group that visited Disneyland in the early years, even driving their flivvers up Main Street.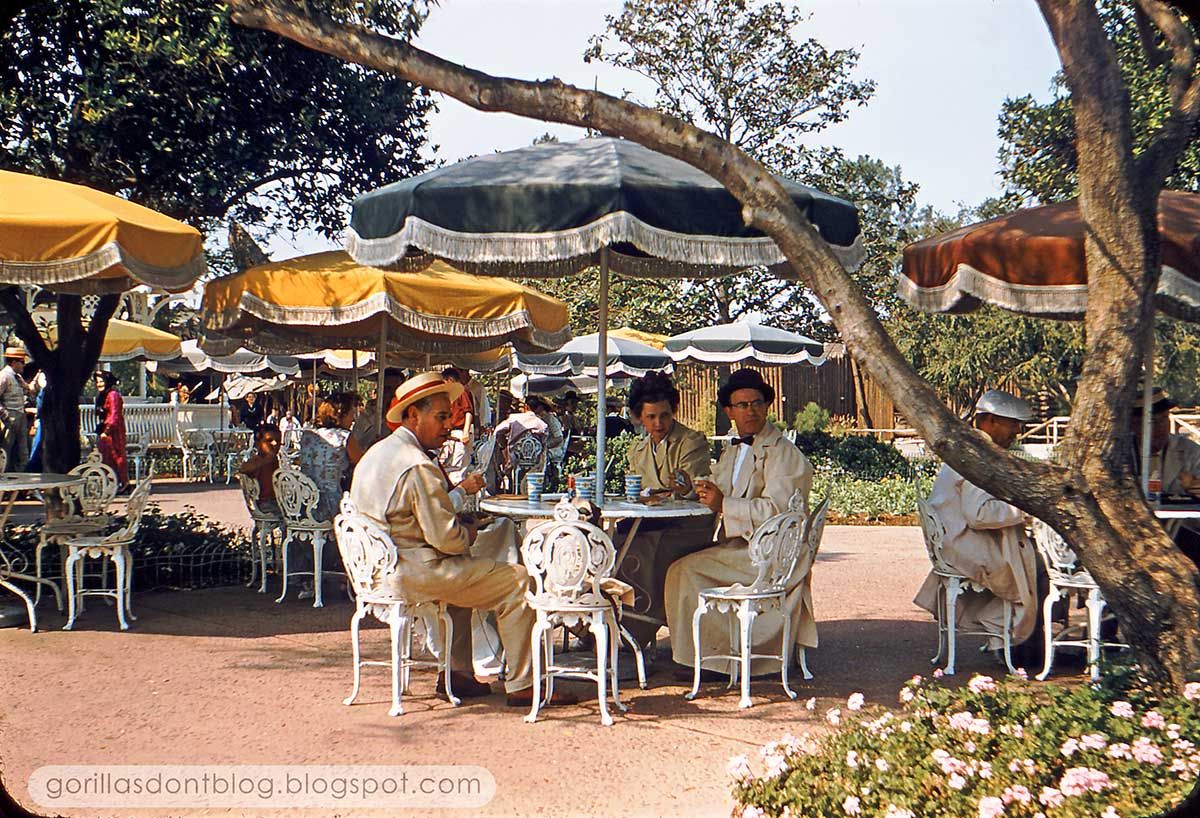 The guy with the cigar looks like a character actor, he has panache! He and his friends appear to have spotted something that does not meet with their approval!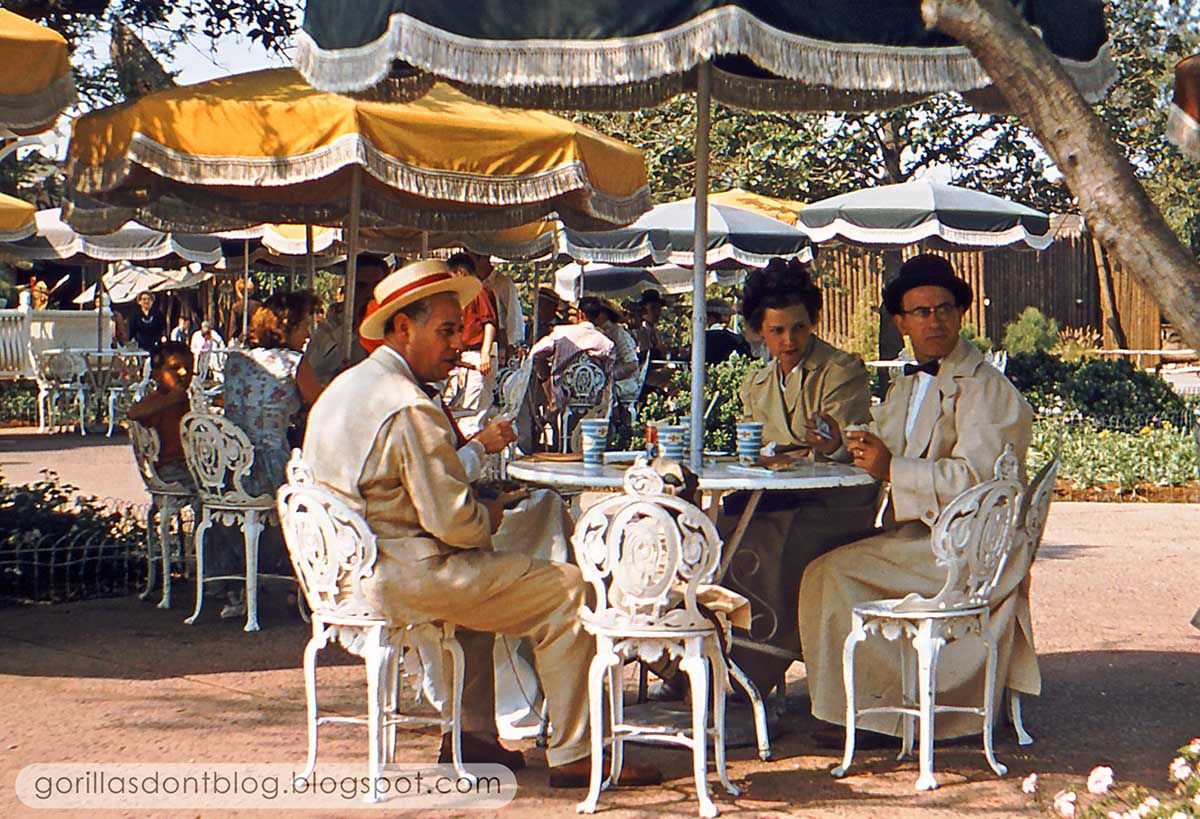 Next is this nice shot of the E.P. Ripley, in an undated slide that is almost certainly from the 1950's. I'm not sure exactly where our photographer would have been standing; it looks like the parking lot is beyond the berm, so the train might be in that area between Adventureland and Frontierland.