It's time (yet again) for some "greatest hits"! Let's head over to Tomorrowland, shall we?
Look at that cute li'l 3-car red Monorail! It's like a puppy version of the later, longer, sleeker versions. This image was originally posted way back in 2006, but the photo itself is from December of 1960. As you can see, there is a low construction wall in front of us, though I haven't the foggiest idea of why it is there. Is that the Midget Autopia to our left?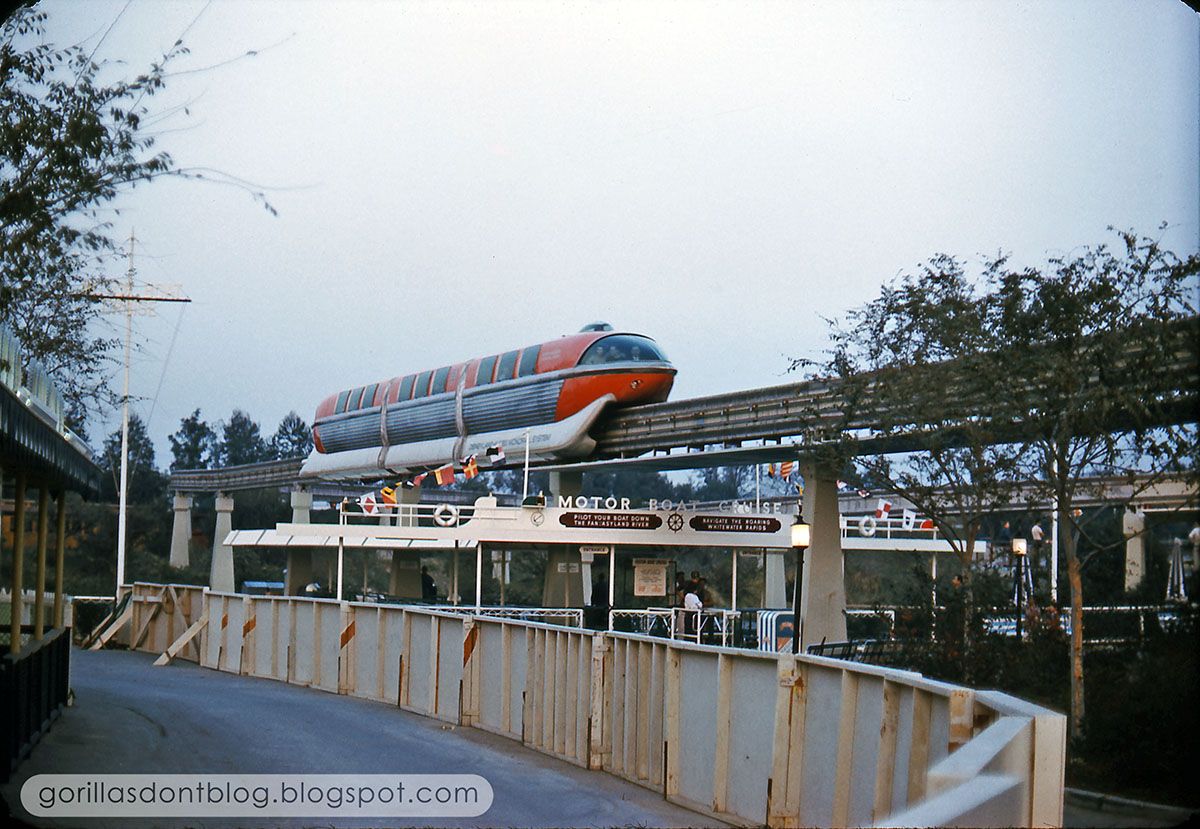 Here's a neat photo (posted in 2007) showing the longer, sleeker Monorail I mentioned before; this time it's the yellow one, heading in to the Disneyland Hotel station. Look at those lucky ducks in in the front of the Monorail! Someday I need to make sure I ride up there. Just visible in the background is the dome of the Anaheim Convention Center, while a hotel tram waits below. (The photo is from 1969).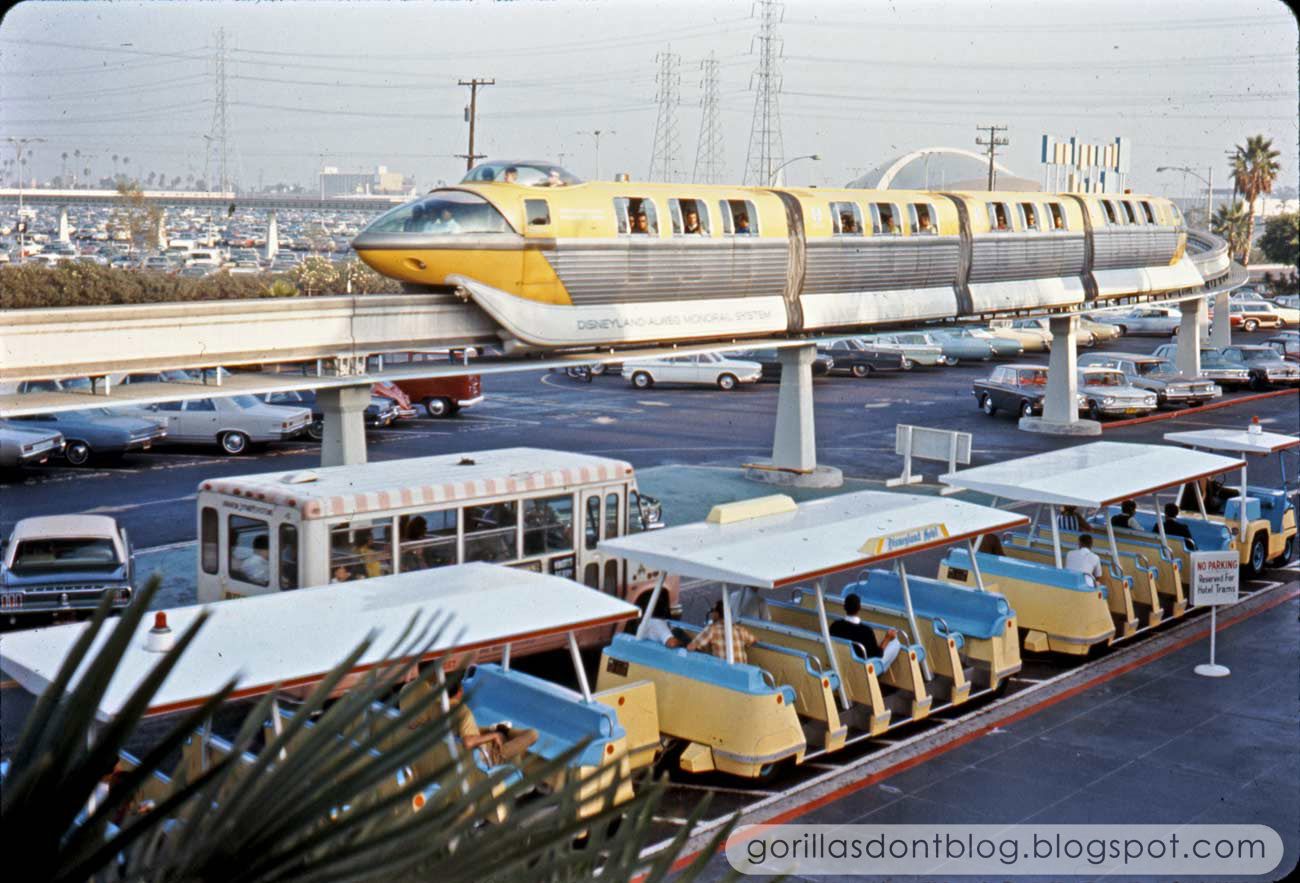 What a spectacular view of Tomorrowland, as seen from a Skyway bucket as it heads toward the Tomorrowland station; You've got your subs, and the Monorail, and some Autopia, as well as a smidgen of Astro Jets, and even the Disneyland Railroad. Look at all those trees outside the park!