I still haven't decided on a new scanner (I've had other fish to fry), so today's photos are things that I just happened to have already scanned. They're not the most amazing vintage Las Vegas images ever, but hey... it's Vegas!
I love this first image, showing the classic Stardust Hotel, from September 1958. Wow, what a façade! The foreground looks appropriately desert-y (I wonder what behemoth of a casino is there now?). The parking lot is full of beautiful American cars.
The marquee touts the "Lido de Paris". "50 Stars! Exciting Acts! Gorgeous Girls! Direct From Europe In All Its Glory". In the lounge, you could enjoy Billy Daniels and The Happy Jesters.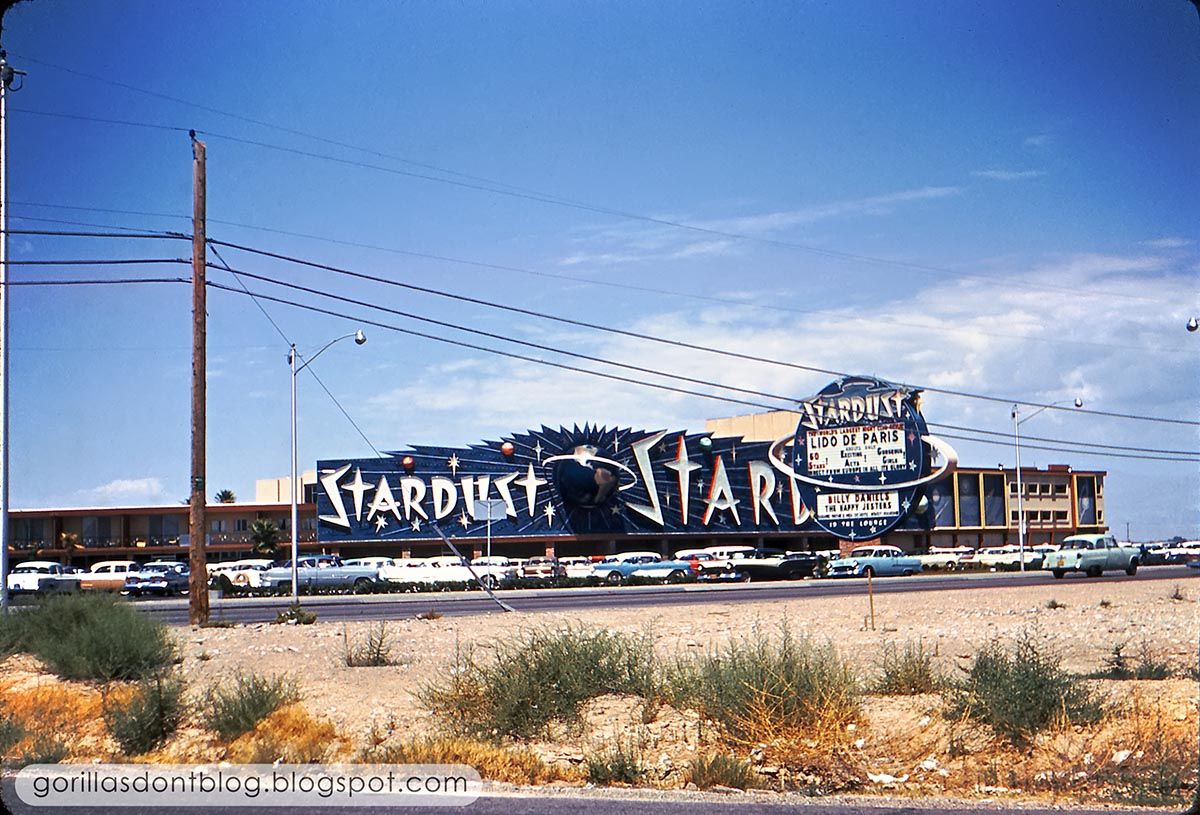 The photographer returned to the same spot later, for this night shot. I'm sure this is a poor representation of the true dazzling splendor of the real thing.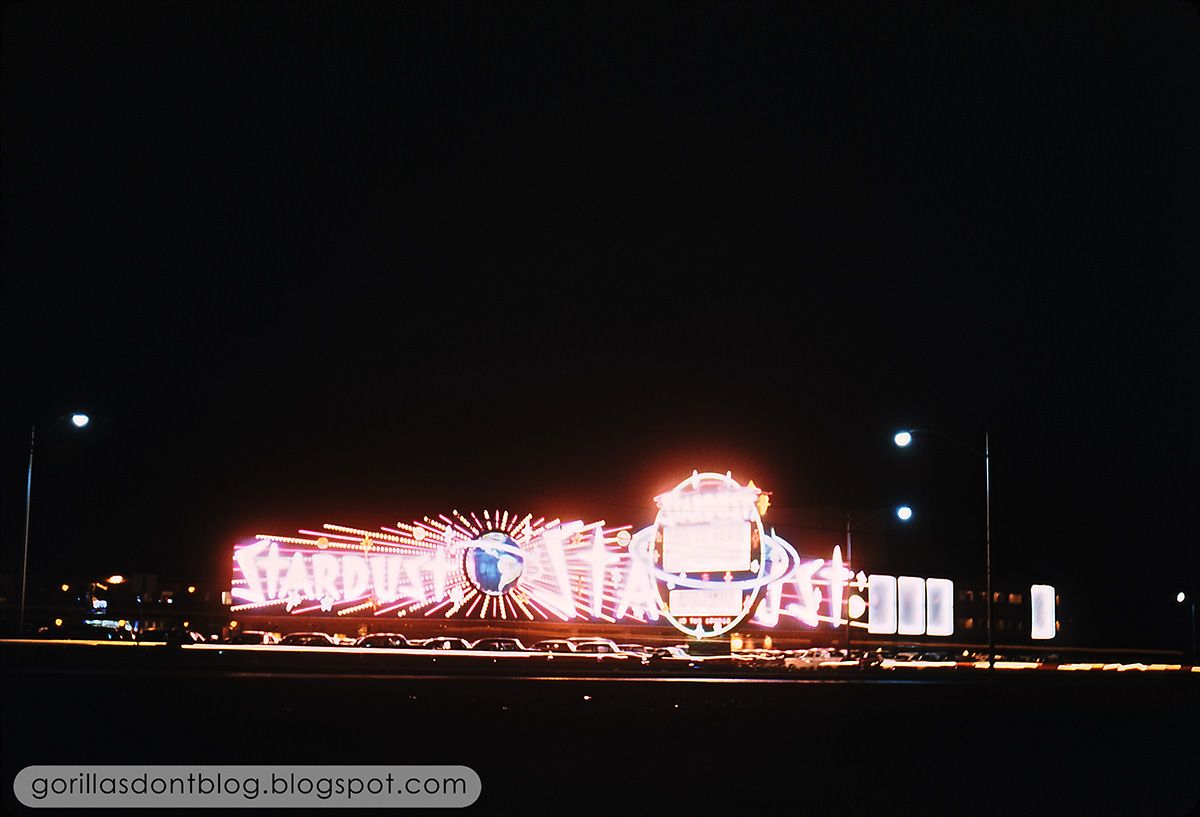 The next two are from January, 1962; this time we're over at another classic hotel and casino, the Flamingo. My mom and dad honeymooned there! My mom says they had fun there, and yet they never returned to Glitter Gulch.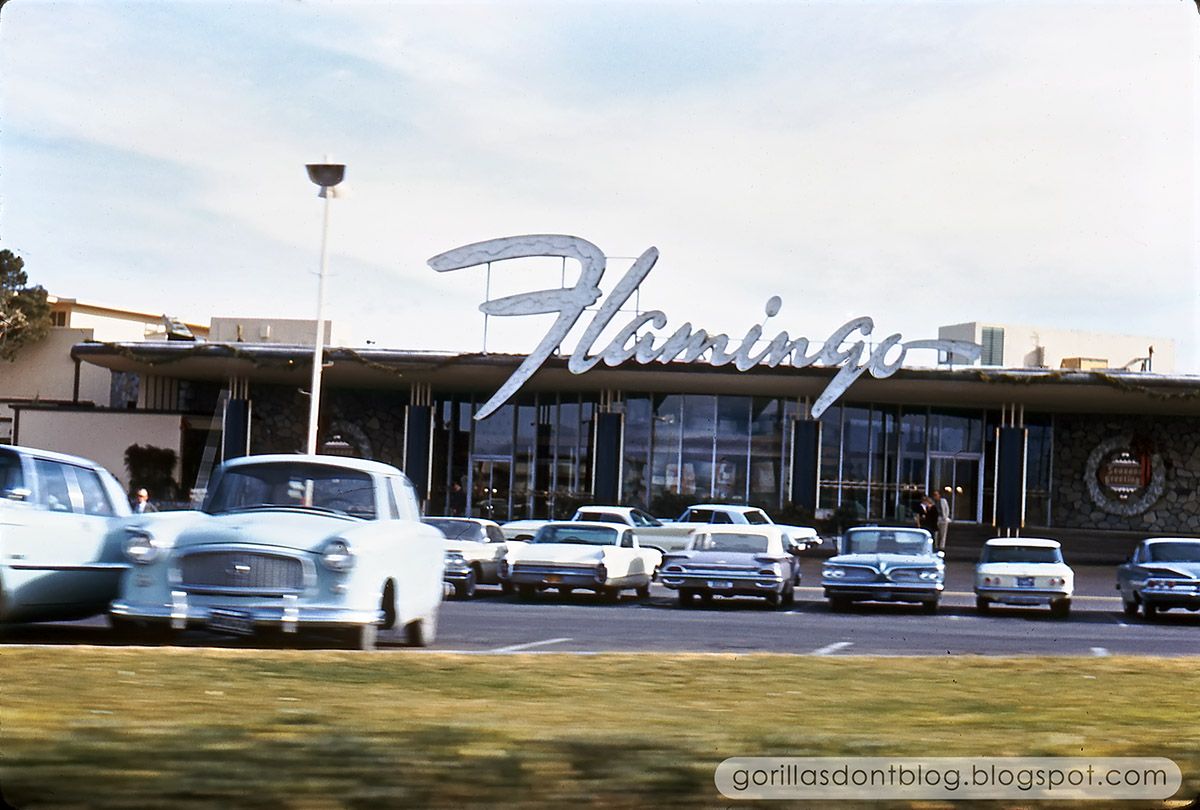 Why not take a photo of the Flamingo from an unattractive angle? The cylindrical tower was covered in lights, which was quite a sight at night, and was a real landmark along the Strip.