Today I continue a series of slides from July, 1958; in theory I am posting them in the order in which they were taken. (Eventually it seems that my plan doesn't work so well).
Anyhoo, we're in Fantasyland this time... the photos are familiar subjects, but nicely done. This first one is kind of an unusual angle, with the Flying Dumbos attraction, either ramping up, or slowing down. I don't see any passengers, which is odd. As usual I get a kick out of Timothy (one of my favorite animated characters) cruelly waving his whip in order to get Dumbo to perform.
The Skyway looks great (orange bucket! orange bucket!) vanishing into the distance (where the Matterhorn isn't). And the stripe-sailed Pirate Ship looks fantastic.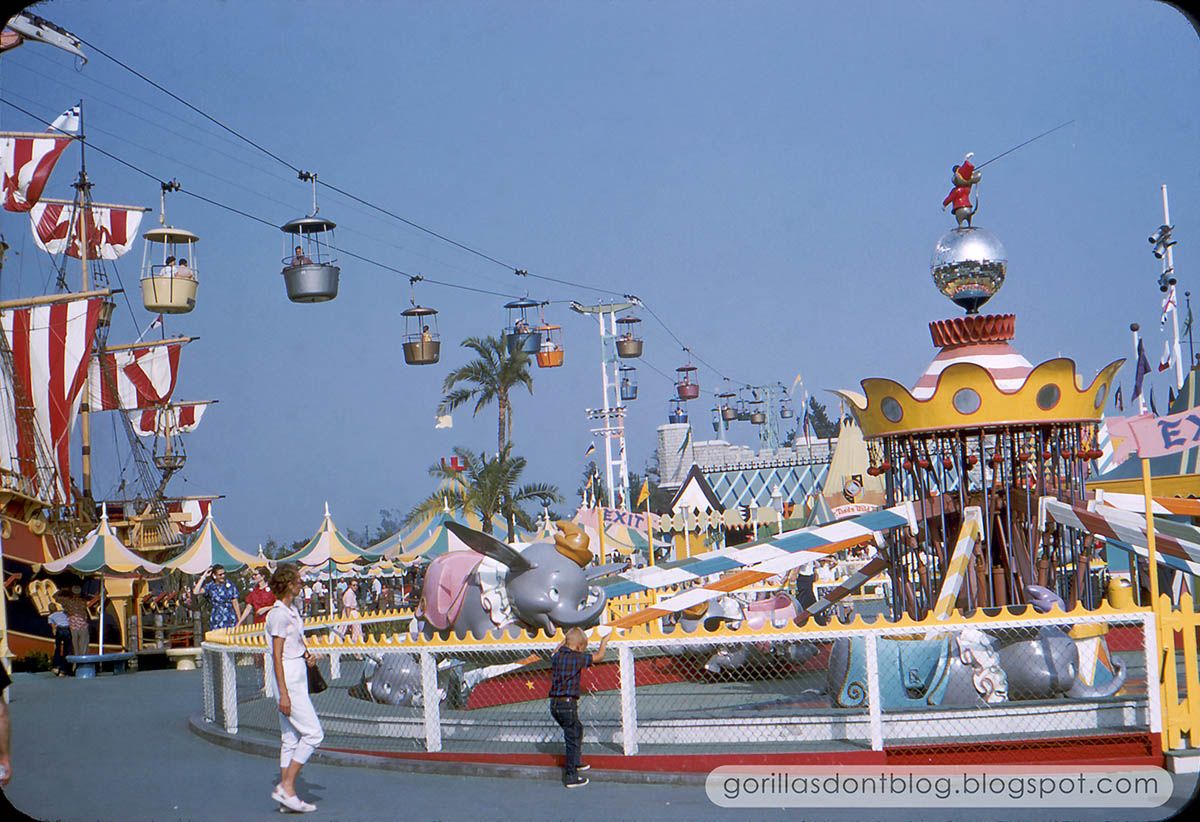 Well, maybe the Dumbo attraction wasn't operating this day, because, once again, there aren't any people riding it. You'd think that the elephants would be grounded, if that's the case.