Today's vintage Knott's Berry Farm images are cool because they feature subject matter that you don't often see in photos.
Like this one, showing the interior of a print shop, complete with printing press. It's fun looking at all the details, like the visors hanging on the wall (I can't tell if they have green eyeshades), the old portraits, a can of ink, and so on. That press is a cast iron beast; I'll bet it still works!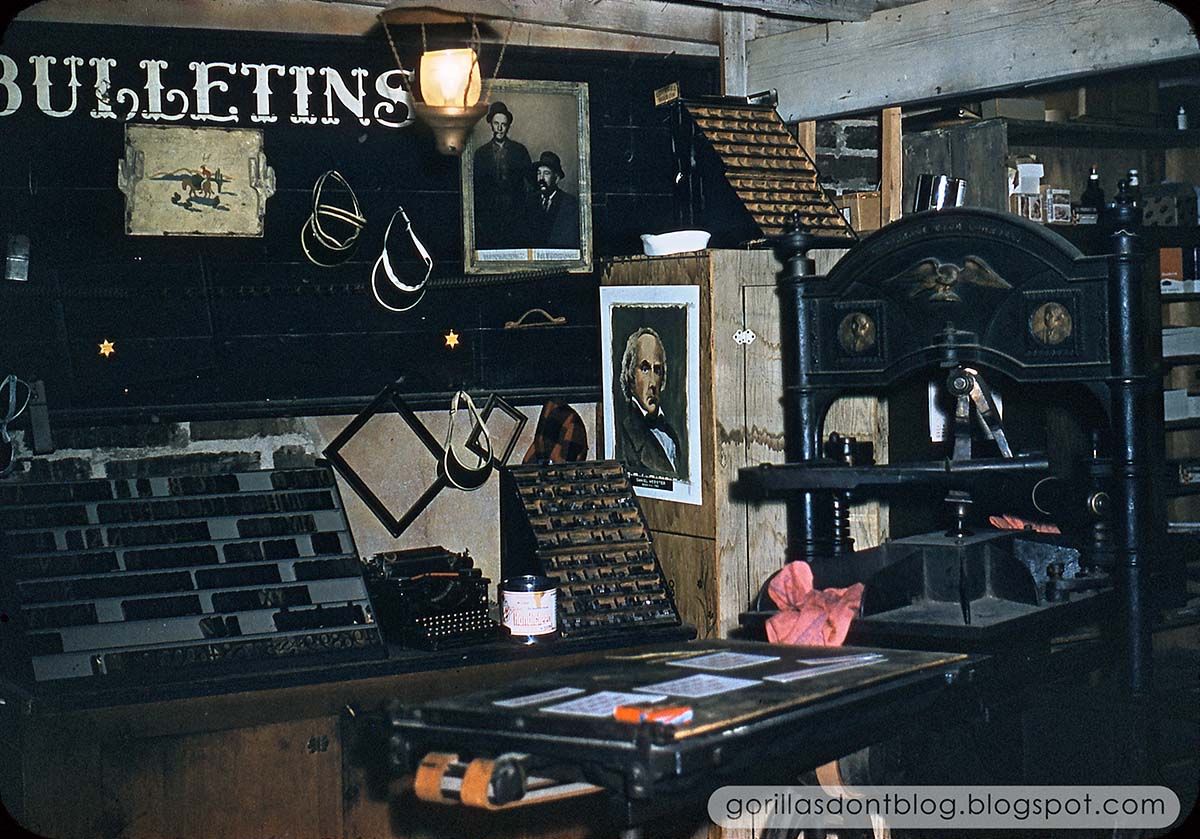 Now we're at the blacksmith's shop (I've never seen an interior of that before). Our smith wears a sort of clip-on microphone, presumably as he explains the art of making horseshoes. "You get this metal super hot and hit it like a crazy person! Any questions?". How many places needed to employ a full-time blacksmith in 1960? Lucky for him, Knott's had lots of horses and mules, and even a few burros.