You might look at today's photos of New Orleans Square, and think to yourself, "What a gyp, we've already seen these!". But you would be wrong!
August, 1969 was a big deal in Disneyland history. A certain Haunted Mansion made its debut, drawing record crowds. And while we don't see the Mansion in today's pictures, we sure do see how mobbed the rest of New Orleans Square was. It's hard to tell, but it looks like many of the guests were in line for "Pirates of the Caribbean" (which is in the building with the cupola on top).
I can just imagine walking from Main Street through Frontierland, and feeling your heart sink as you realize that you will be spending the next 90 minutes (or more?) in line.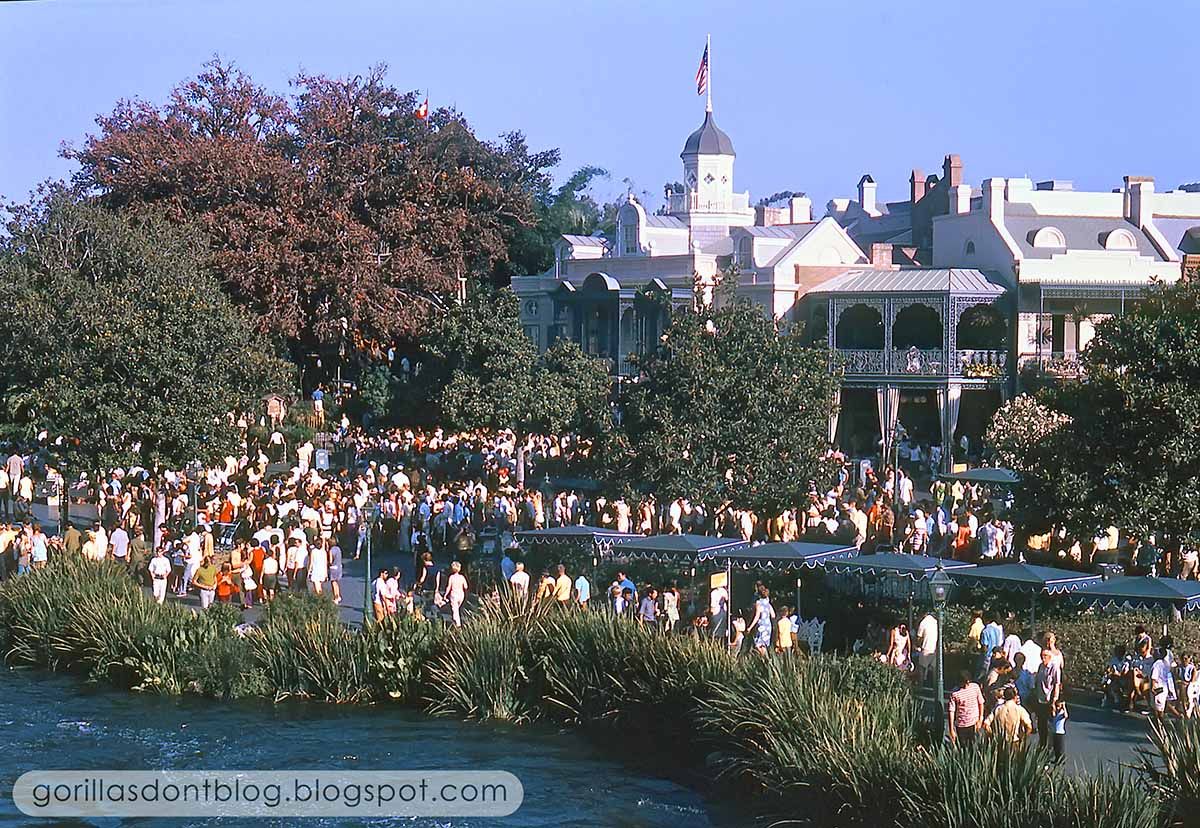 Things let up a little bit as we pan eastward, with the River Belle Terrace visible through the trees. Why would you eat when you might have a chance to see the original Hat Box Ghost in the Haunted Mansion?!?