Today's first photo is a beauty, featuring the brand-new Columbia sailing ship. Doesn't it look great? Back when I scanned this, I experimented with some different settings, and the colors have a softer, almost "silvery" quality compared to most of my other scans. I really like it, but occasionally some weird things would happen in the darker areas. So... I've gone back to my old settings.
I love the glimpse of people over on Tom Sawyer Island, and the canoes, mostly obscured by rushes.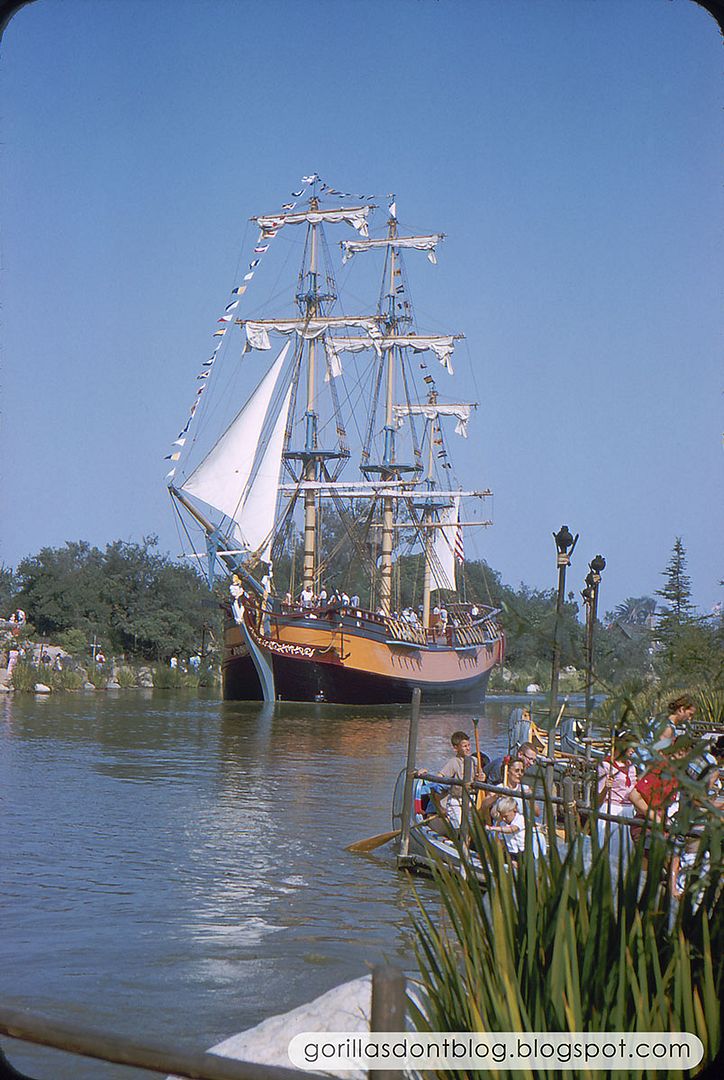 Now we've left Frontierland and moved on to Fantasyland. The old "medieval" façades are so great; I love the post-1983 look, but there is something about the graphic, low-budget appearance of the original Fantasyland that I find very appealing.
To our right we can see some of the pirate ship vehicles from the Peter Pan dark ride, while the Mad Hatter shop is dead ahead.