It's time for more images from the New York World's Fair! These are kind of so-so photos, but I'm using what I have already scanned.
Not far from the Chrysler Pavilion, and next to U.S. Rubber's giant tire Ferris Wheel, you could find the Lowenbrau Gardens. It was, "... an open-air Bavarian-style restaurant set in a village square. The square is surrounded by five buildings, including a bell tower and a gate". "Every now and again, Lowenbrau's brewery wagon, drawn by four massive horses, can be seen in the streets outside, or traveling about the fairgrounds".
Love those luminaires!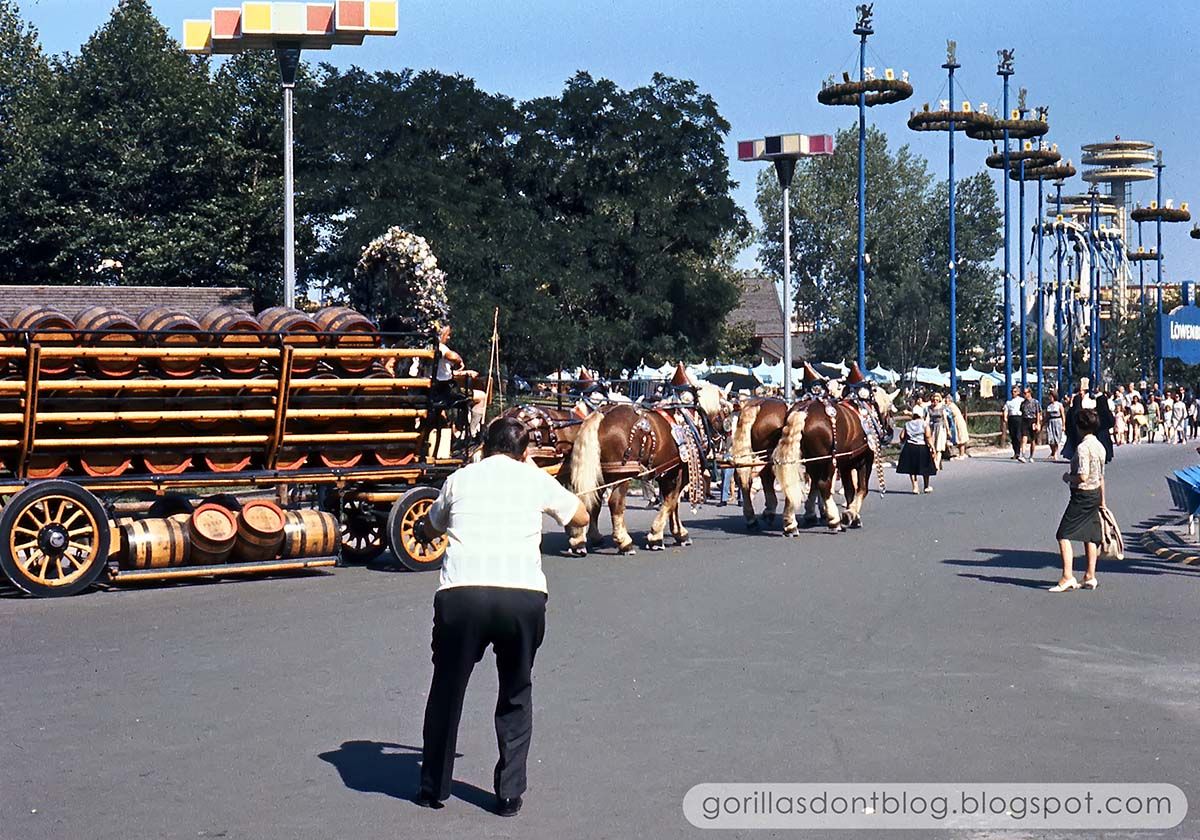 The Mormon Church pavilion was a very popular photo subject; I suppose that it did stand out amidst the other ultra-modern, geometric buildings. Here we see the three-quarter scale replicas of part of the Mormon temple in Utah.
In official Fair guides, several mentions are made of an "artificial cloud" that would be seen around these three towers. "A white cloud, visible for a great distance, hovers around the three towers...". There is even an artist's rendering showing a large cloud around it (which is weird). And yet I have never seen this cloud in actual photos. Presumably some sort of special-effect was intended, and it must not have worked out so well in real life.
This photo is not much to look at, but it is a bit interesting because it shows the inner courtyard of the massive United States pavilion. I have plenty of exterior photos of that building, but this is my only interior.