Today I have two very nice Kodak Instamatics featuring the Matterhorn.
What a beautiful day it was, with that deep blue sky and brilliant sunshine; attendance looks light. You can see some people on the aqua Peoplemover train, so it was "open for business". The square Skyway buckets are color-coordinated in hues of yellow and aqua. The slurry doesn't look very blue here, but that might have to do with the fact that these images are from scanned negatives; sometimes you have to do some creative adjustments when scanning those.
This next one must have been taken at around the same time as the previous photo. As I learned
a few months ago
, the Peoplemover passed right above the Skyway station, so that's how we get this neat view.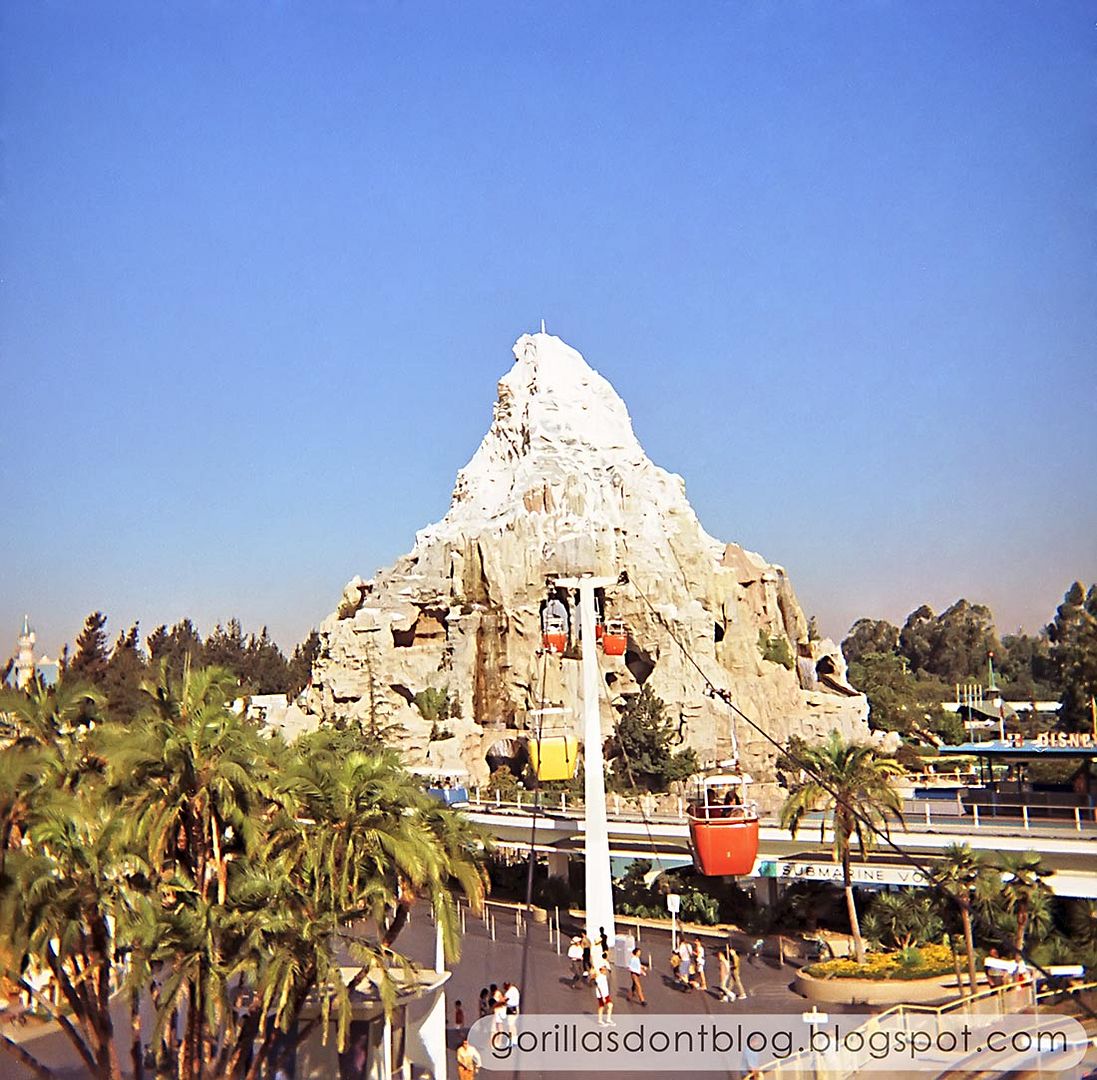 FYI:
I am moving to a new apartment today, so I will be unable to respond to comments for a day or so. In theory my internet will be up and running by tomorrow, but "stuff happens", as you know. Hopefully I will be back in action soon - in any case, there will be new posts every day, as usual!