Hooray for the 1964 New York World's Fair!
You can't have too many pictures of the "Tower of the Four Winds", situated in front of Walt Disney's "It's a Small World"! The composition is kind of neat, with half of the tower reaching up toward the sky, dramatic clouds in the distance. Somehow the photographer resisted the urge to place the tower right in the middle. I just love it.
On many occasions, Rolly Crump has stated that he hated the way the finished tower looked, because engineers made some of the supports thicker (in case of high winds), supposedly ruining the light, airy appearance that he desired.
Well, Rolly, I'm here to tell you that it looks wonderful anyway!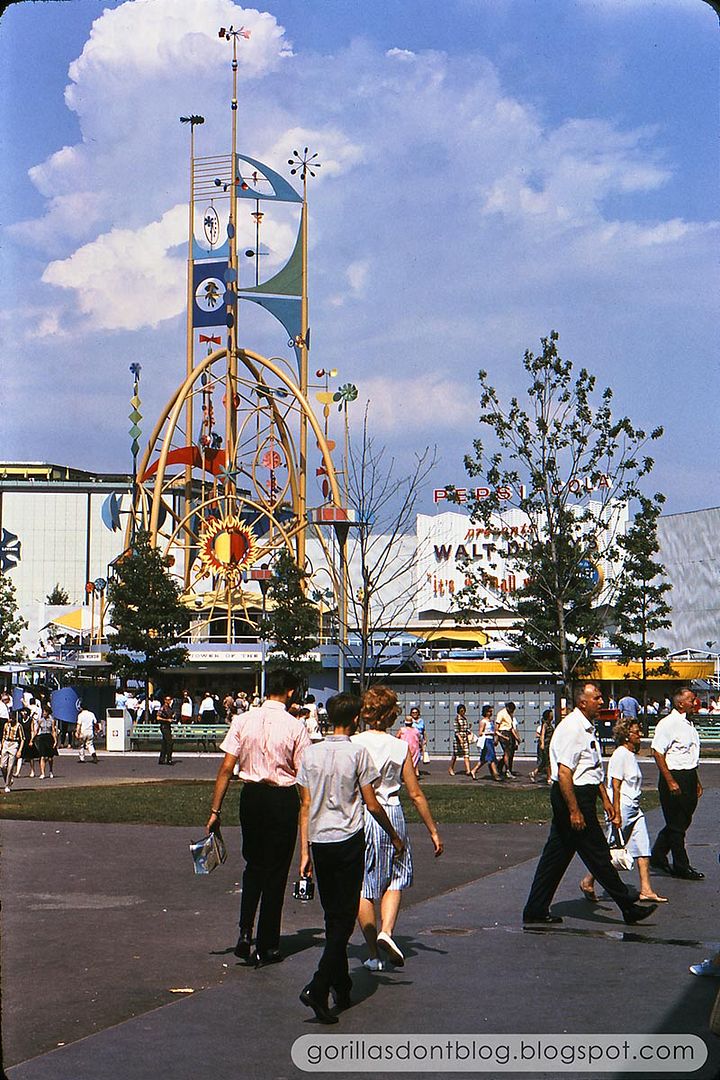 One of the more distinctive buildings at the Fair (strong words!) was the IBM pavilions giant "egg" - some say it was meant to resemble the type ball from "Selectric" typewriters). The real novelty was the way powerful hydraulics lifted grandstands (the "People Wall") holding some 500 guests up inside the ball. What an amazing sensation that must have been!
There they could watch a presentation created by Ray and Charles Eames (wow), using 14 slide projectors. It was called "The Information Machine".
To the right is the Equitable Life Assurance pavilion, with its famous (and depressing) 44 foot-long electronic display that showed the rapidly increasing population of the planet Earth.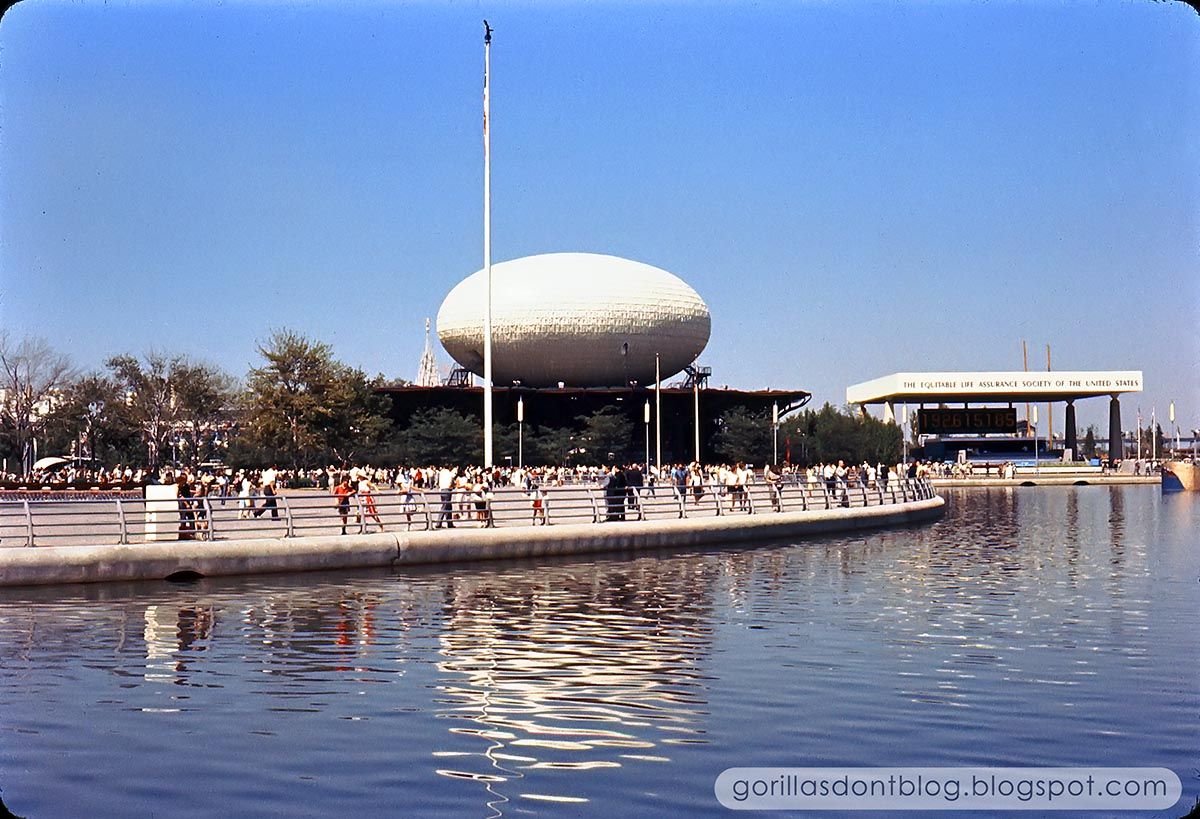 Insid the DuPot pavilion, two theaters showed a musical revue entitled "The Wonderful World of Chemistry". After that show, guests were entertained by "Chemical Comedy" ("Live action is combined with tricks on film") and "Molecular Magic" in which extraordinary properties of man-made materials were displayed. According to the souvenir guide, one of those demonstrations involved a performer holding a piece of red-hot metal that had been dipped in a "thin chemical film". Impressive!