Correct me if I'm wrong (I know, you would anyway!), but I think both of today's photos were taken from the upper level of the "Carousel of Progress" ramp.
This first one affords an interesting view above the Skyway (at least for a little bit) as it heads to and from Tomorrowland. Monorail Red and the Peoplemover manage to sneak in for a cameo, while the Mighty Matterhorn dominates the scenery.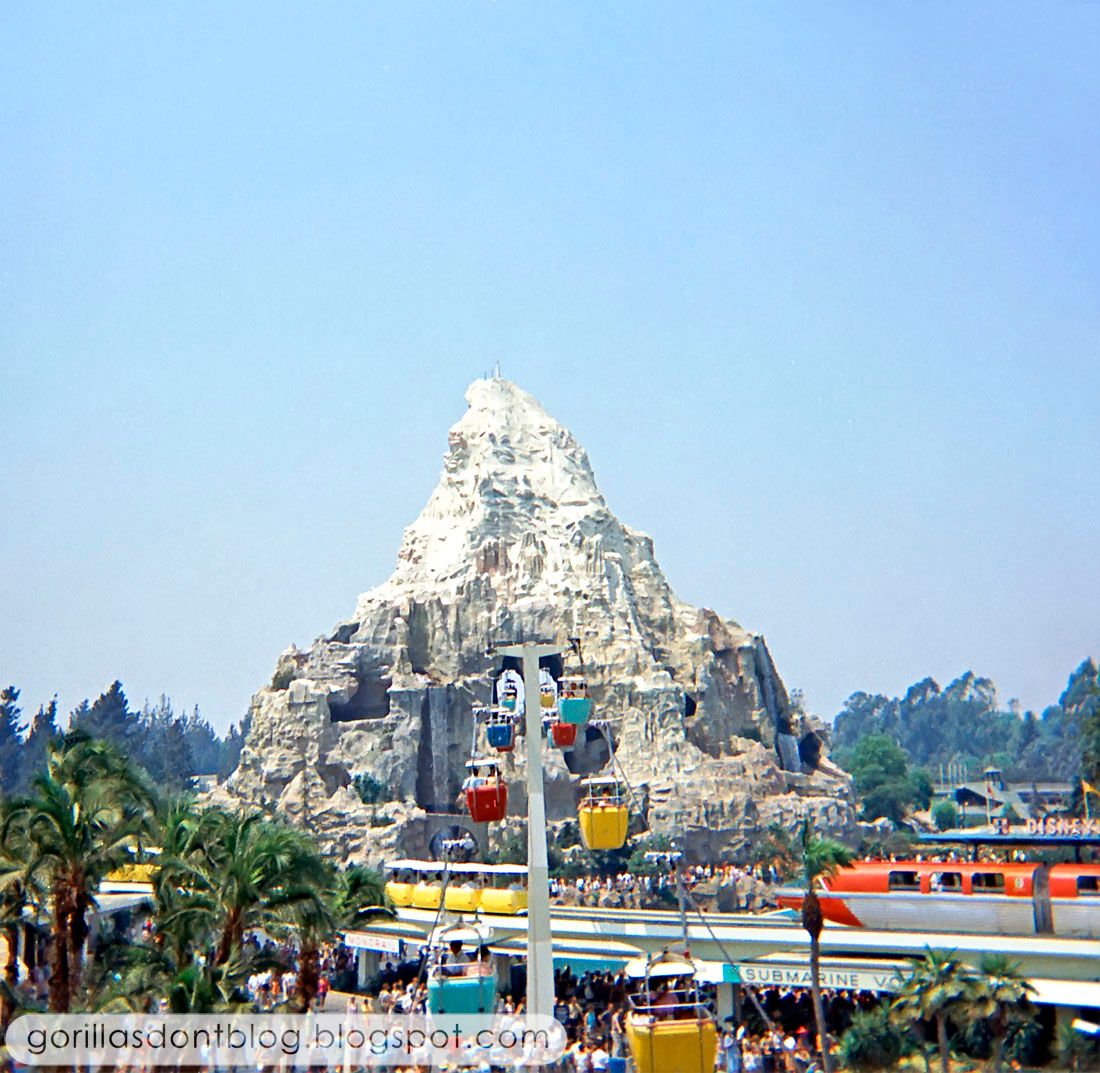 Pivoting a bit to our right, we can now see more of the Peoplemover track and the Monorail, as well as the distant "It's a Small World" building, and the Autopia below. I miss the old Richfield eagle!