Hey, guess what, homies? My scanner died! It is now in heaven, scanning incredibly rare slides of Disneyland for angels. I can't even guess how many thousands of images that thing cranked out for me. I really had hoped that it would survive until I was done with my blog, but I guess I'll have to go out and buy another one. Should I get the $200 scanner, which will do the job (nicely, I'm sure), or go for broke and get the $700 scanner with all of the fancy bells and whistles? (I don't know why I need a whistle on a scanner, but I'll sleep better at night knowing that it's there).
Anyway
(sorry for the digression), for now I am stuck with the slides that I have already scanned. Luckily for me I was a good boy and have several hundred ready to go
(patting myself on the head)
. Like today's vintage views of San Francisco; I have not spent a
lot
of time in that city, but it has its appeal. The photo below is from 1953, looking down a typical SF hill, toward the bay, with Alcatraz a little bit to our left.
I didn't know where this was exactly, so I used Google Maps to see if I could figure it out.
I found a street that seemed to point in the right direction (Taylor Street), pointing just toward the eastern edge of Alcatraz. Then I dropped the little Google man near the non-pointy end of the red arrow at the Green Street intersection).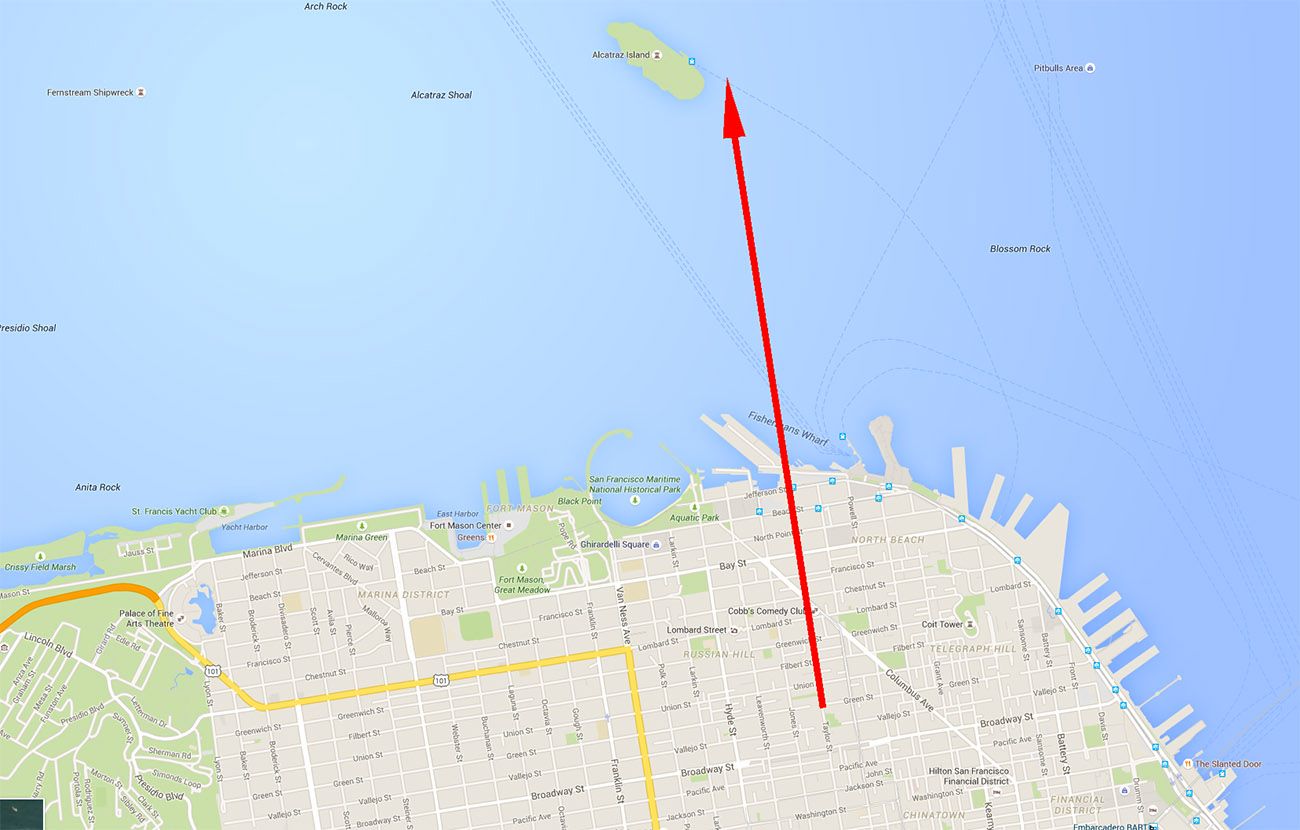 And this is what the "street view" showed. Amazing! There is the same apartment building on the right, and everyone's favorite prison in the distance. The other buildings have changed somewhat, but it was super satisfying to have found just the right spot on the first try.
Next we have this neat view from November of 1948. That's almost 67 years ago! I love photos like this. That nice lady is standing in front of the Hotel Aldrich, near the 441 Club. This is Jones Street, right in the famed "Tenderloin" district. As always, I covet those vintage cars. It looks like there is some kind of hardware store to our left; imagine how neat it would be to roam the aisles if we could.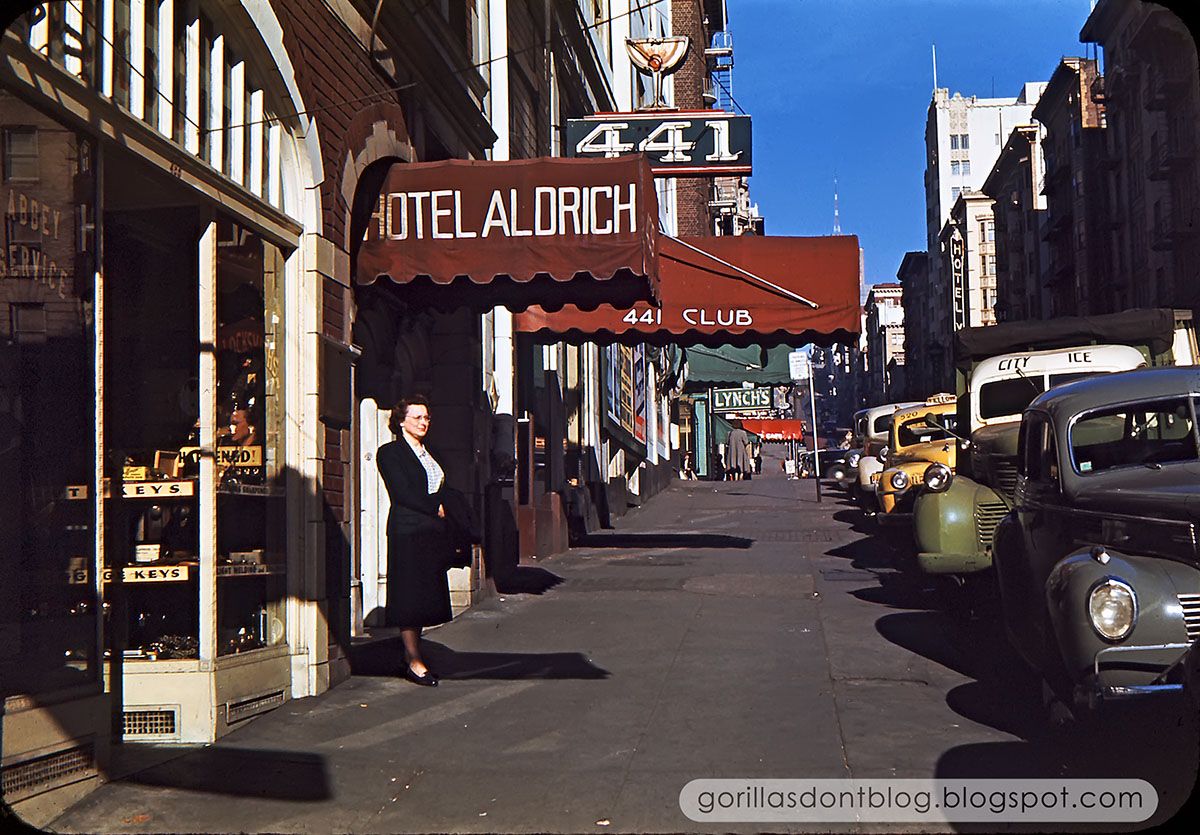 Here's the Google Maps view of how it is now; the Aldrich Hotel is still there, as is the 441 club (although I just looked it up, and it has recently closed - apparently it was quite a dive at the end). As is usually the case, Jones Street looks like it was a lot more fun decades ago!