I'm always extra glad to be able to share vintage Tomorrowland photos, and even more glad when they are nice images of the fabulous "New Tomorrowland".
Both of these were probably taken from the Peoplemover, which took guests up high enough to get a good elevated vantage point. The Rocket Jets and People Mover load area take center stage here; man, that rocket was big! Not as big as a real Saturn V, but still pretty large. The Anaheim Convention Center is playing peek-a-boo behind it! Notice the tilted-up roofs of the Peoplemover cars... they automatically lifted when entering the station to better allow guests to exit and enter. Genius! I'm not sure how this was accomplished, but, if I know Bob Gurr (and I don't), it was done in an elegantly simple and clever manner.
Notice the "Flight to the Moon" building in the background, to our left.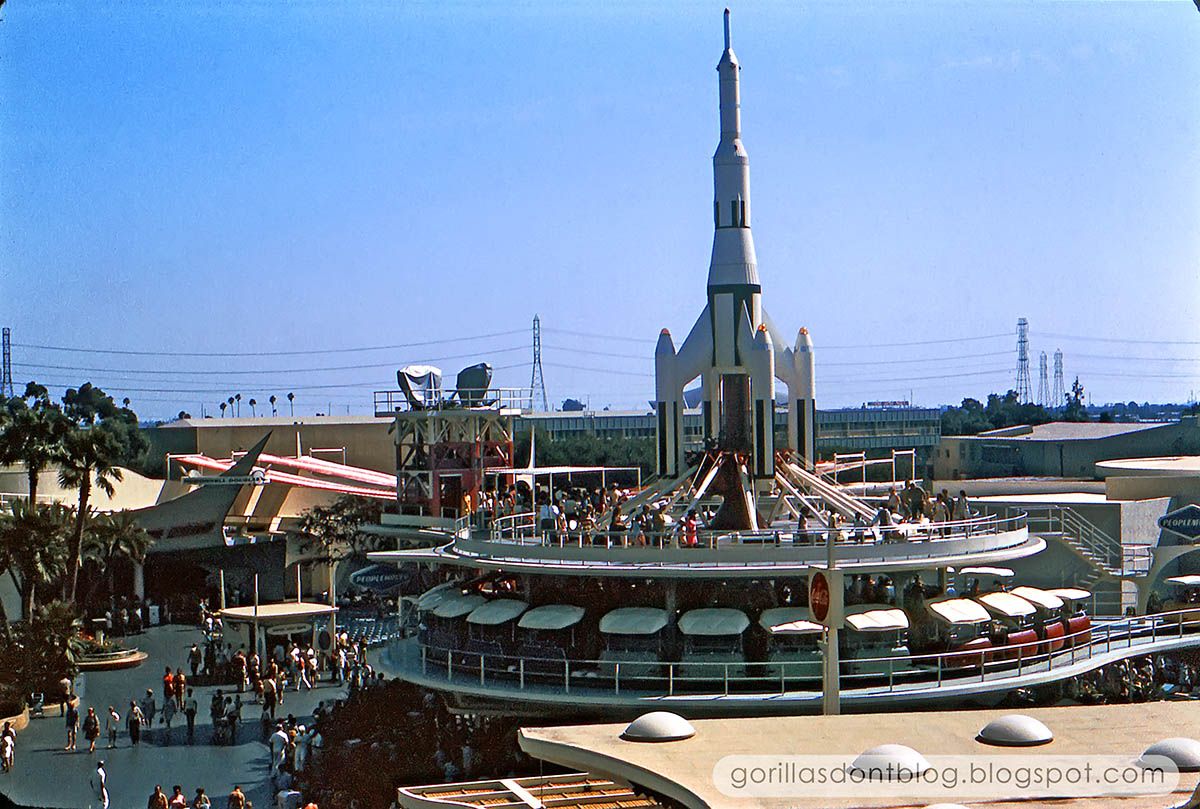 There's a great big beautiful tomorrow over at General Electric's "Carousel of Progress". That round building housed the show that had been such a hit at the 1964/65 World's Fair... I only caught it a few times before it closed in September of 1973 (it's hard to believe that it was only in the park for seven years), and I loved everything about it; the music, the sheer "Disneyness" of it, the optimistic outlook, and of course, the giant model of "Progress City" that was on the upper level.