It's time to sift through a collection of slide scans from the New York World's Fair!
The Vatican Pavilion was one of the most-visited attractions at the Fair, bringing approximately 27 million guests through its doors... only General Motors' "Futurama" topped it. What was the big draw??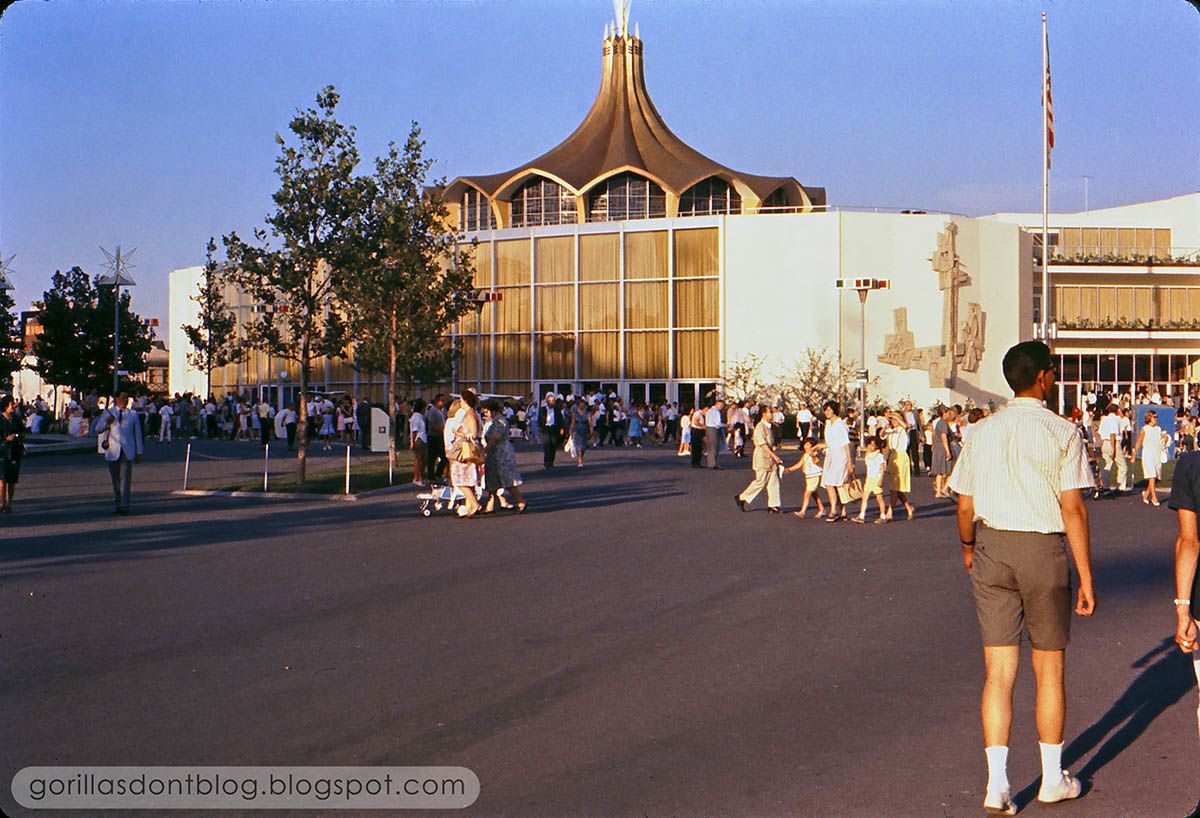 Michelangelo's beautiful "Pieta"! This was the first (and only) time that this treasure was allowed out of St. Peter's Basilica in Rome since 1499. It was behind large sheets of bulletproof glass, and people viewed it from one of three moving sidewalks.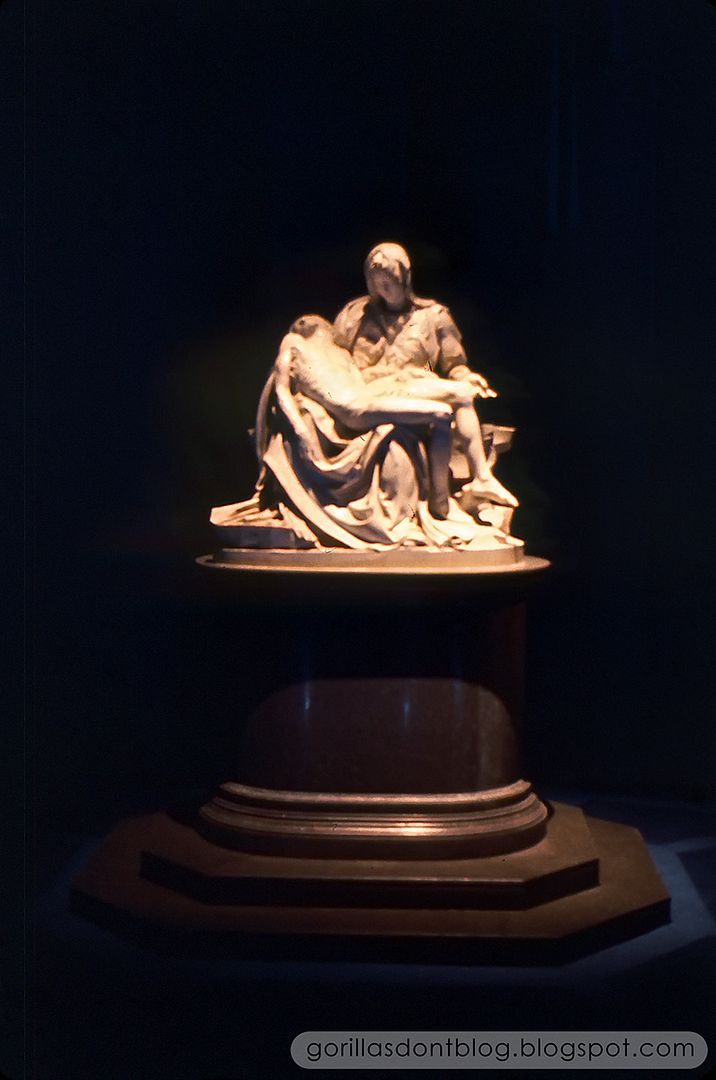 I guess they couldn't get this statue.
Meanwhile, over at the New York State Pavilion, something's going on beneath the "
tent of tomorrow
". Notice that the floor is a giant terrazzo map of New York. The partially-silhouetted little girl to the extreme right is practically standing on Albany! It appears that there is a military band performing, I sure wish I knew what the occasion was.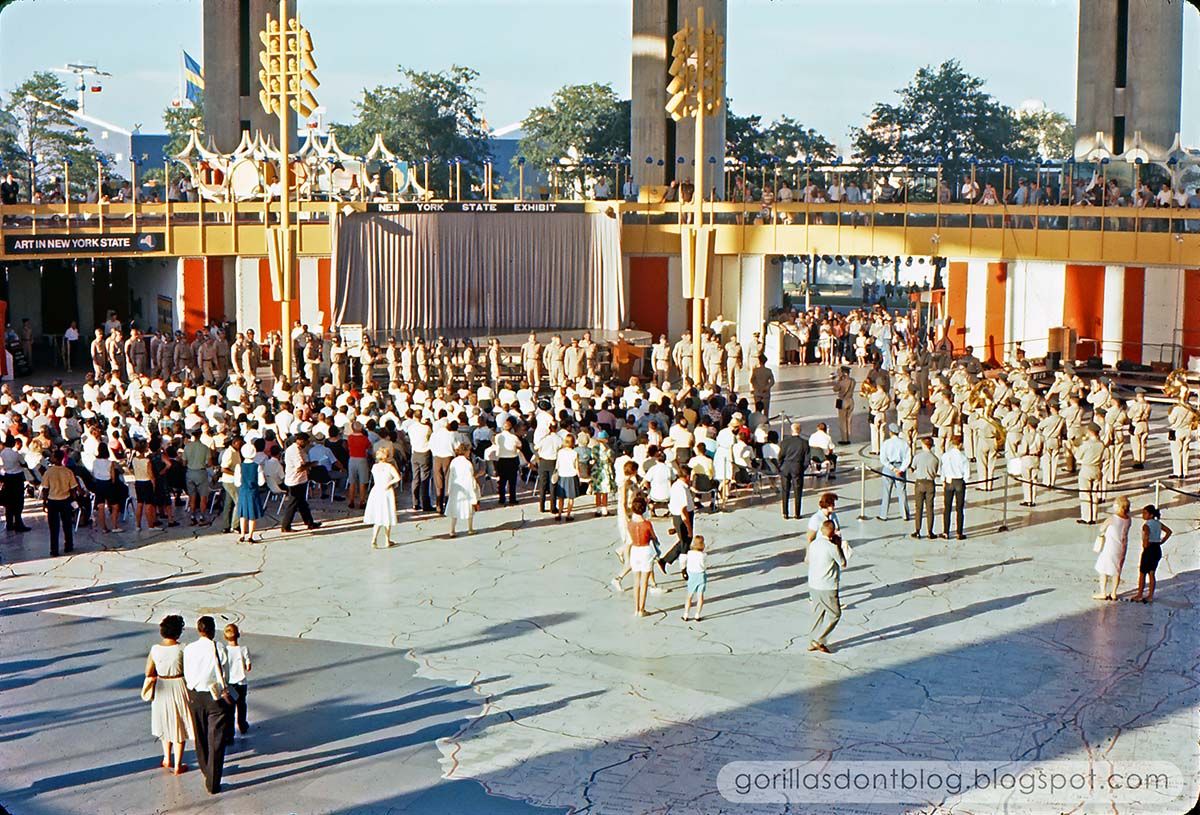 And, even though it isn't the clearest photo in the world, I thought I would finish with this shot from the General Motors Pavilion, featuring the ultra-sleek GM-X Stiletto concept car. Can you believe that this beautiful thing was eventually sent to the crusher when GM decided that it didn't love it anymore?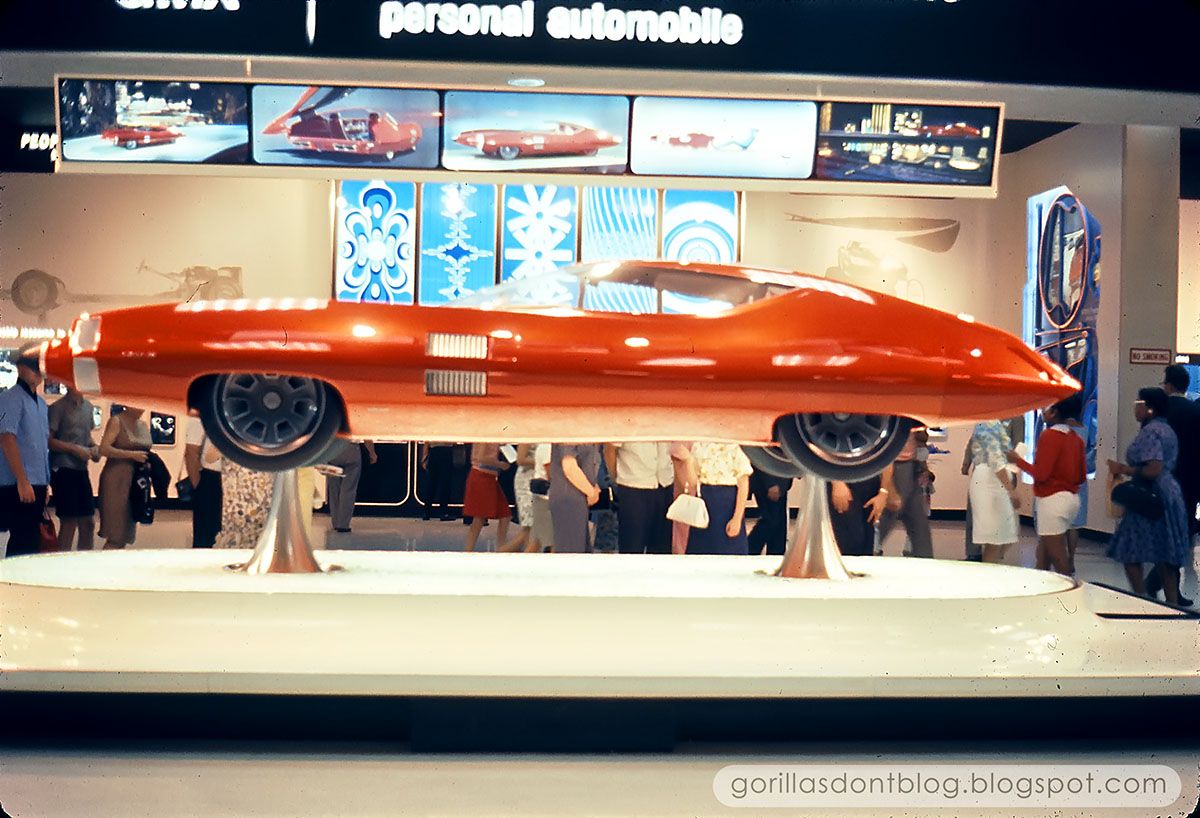 There are more World's Fair images to come!