Welcome to my souvenir dungeon! I have installed new shag carpeting (harvest gold, naturally), so I wanted to show it off. Help yourself to a Fresca.
Since the slide collection is ever-dwindling, it seemed like a good idea to scan some paper items - paper items are my favorites! Most of what I have is not unique... you will have seen similar things on other blogs and websites (like Matterhorn1959's "
Stuff From the Park
" blog - he has
everything
). But it is what it is.
However, today I thought I'd share something fun and unusual: a complete packet of "
Hallmark Party Favors
", presumably dating from the early 1960's. As you might know, Hallmark had a store on Main Street from July 1960 through to January of 1985. There are a number of wonderful items from that store that collectors treasure these days, including a beautiful set of oversized postcards (maybe I'll post scans of those someday). But this set of party favors seems to be pretty scarce. I've never seen another, though of course they must be out there.
Here's the front of the envelope; as you can see, it is in very rough shape. In fact, it literally fell apart during the process of photographing it... the front and back are now two separate pieces. Bummer. But at least I have it! As you can see, the party favors allow kids to punch out pre-printed, pre-scored paper pieces in order to construct simple, toylike replicas of eight familiar features at Disneyland. It's nice to be able to see what the finished product should look like; I am a big fan of this kind of artsy-crafty thing!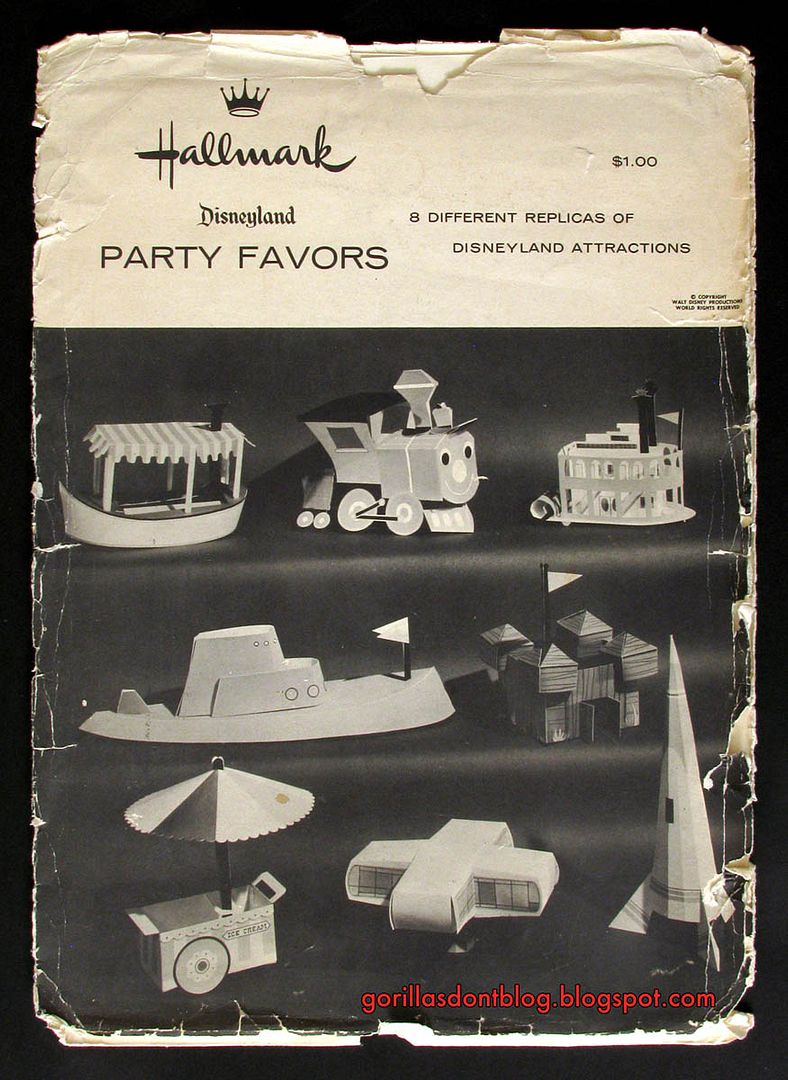 It's hard to tell, but this page would let you build a tiny Mark Twain.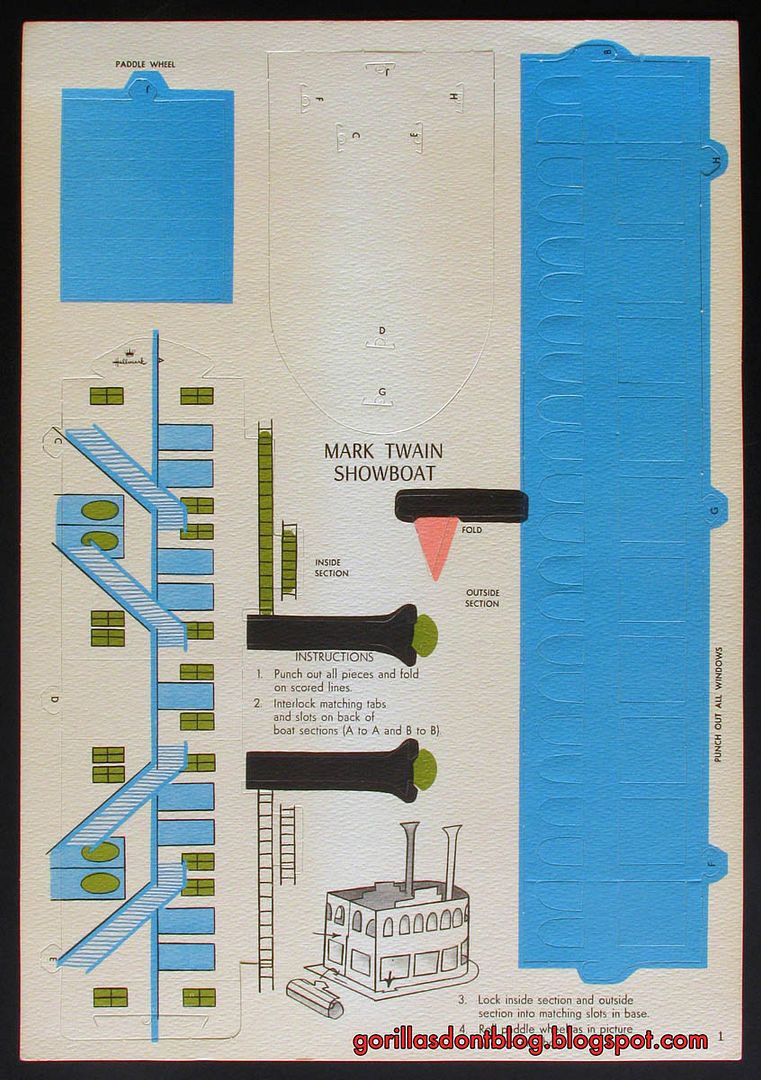 I love that they included an ice cream cart! That umbrella is trying to pop out, but I am glaring at it, so it will stay put.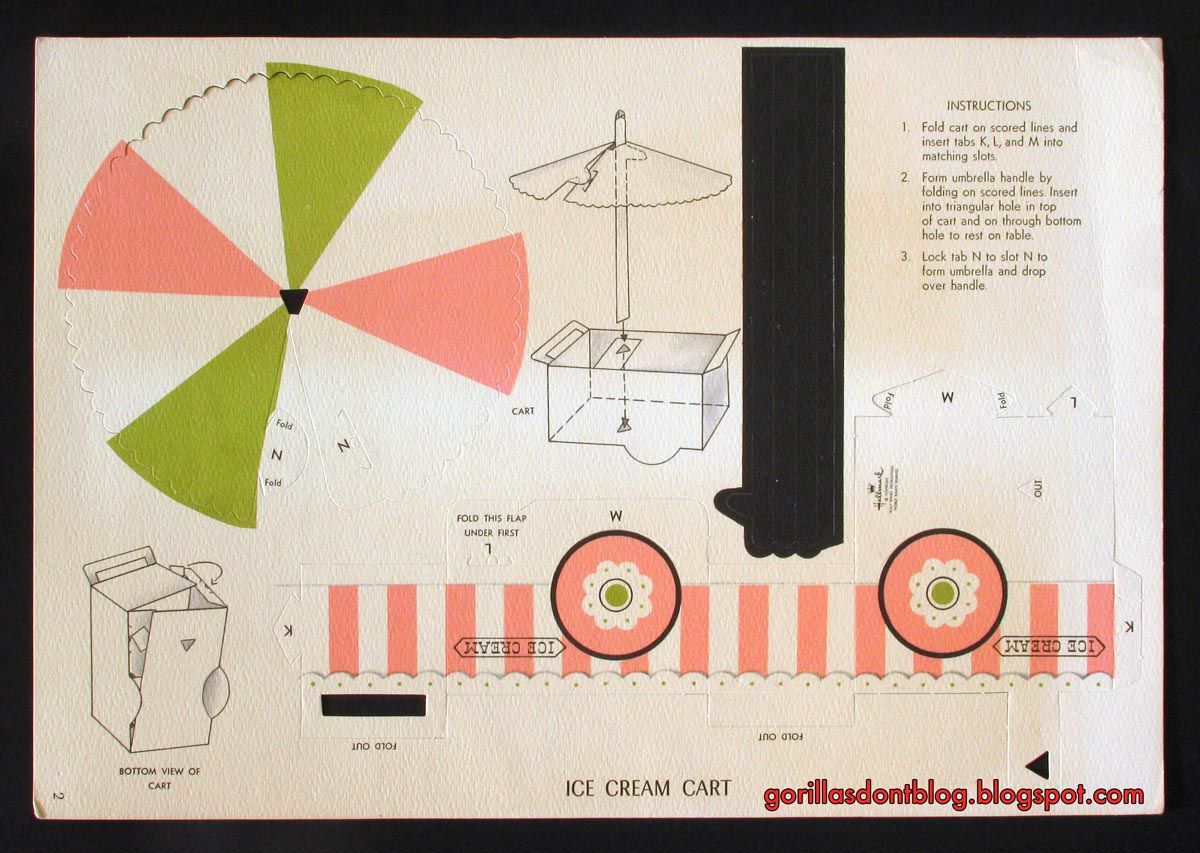 This fort is pretty cool, I like the four block houses that can be placed on each corner.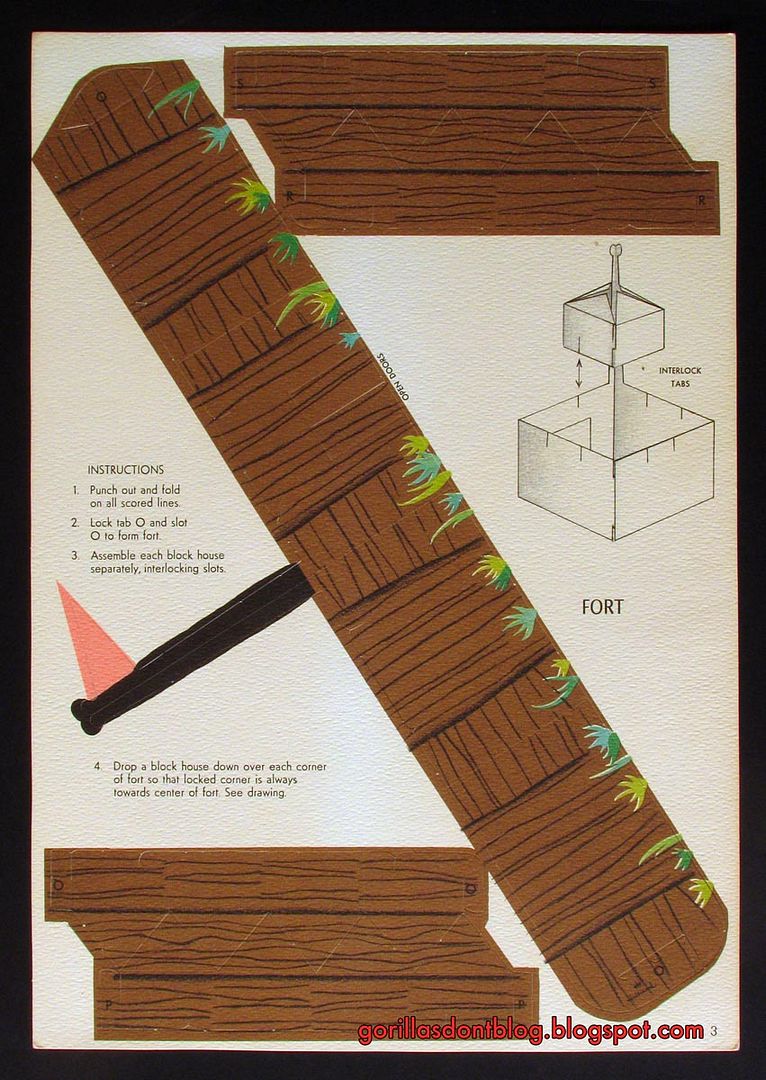 There's no Disneyland and Santa Fe Railroad, but you do get Casey Jr.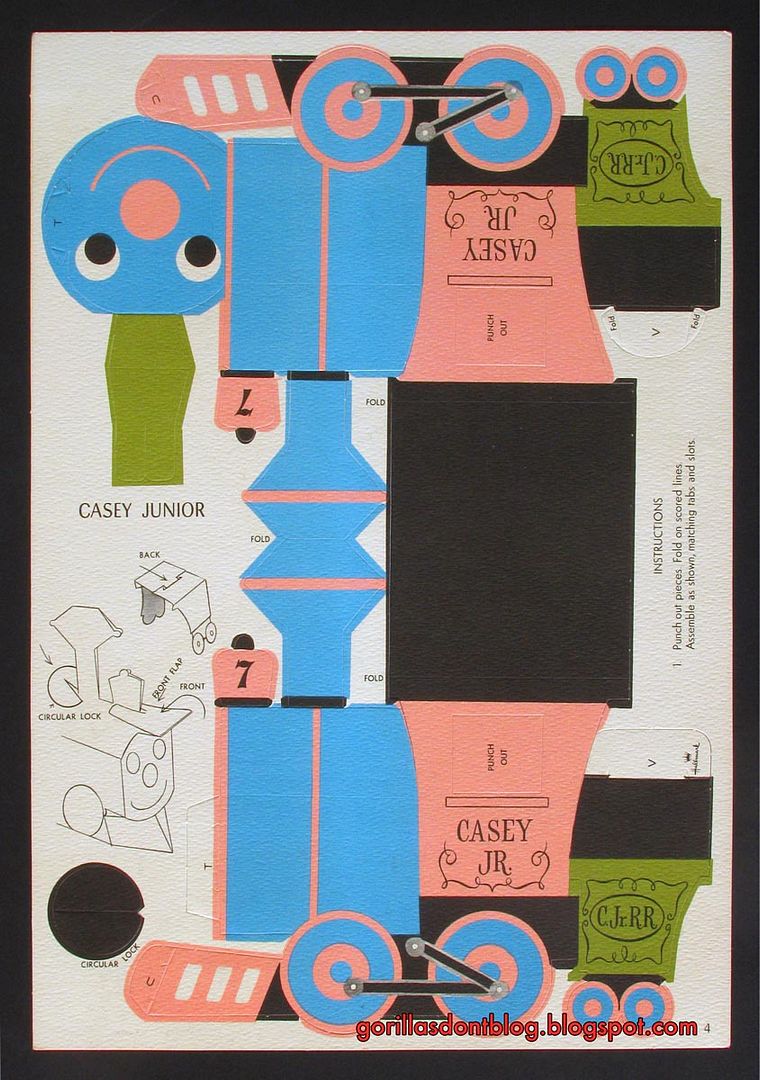 How about a "Jungle Boat", complete with striped awning?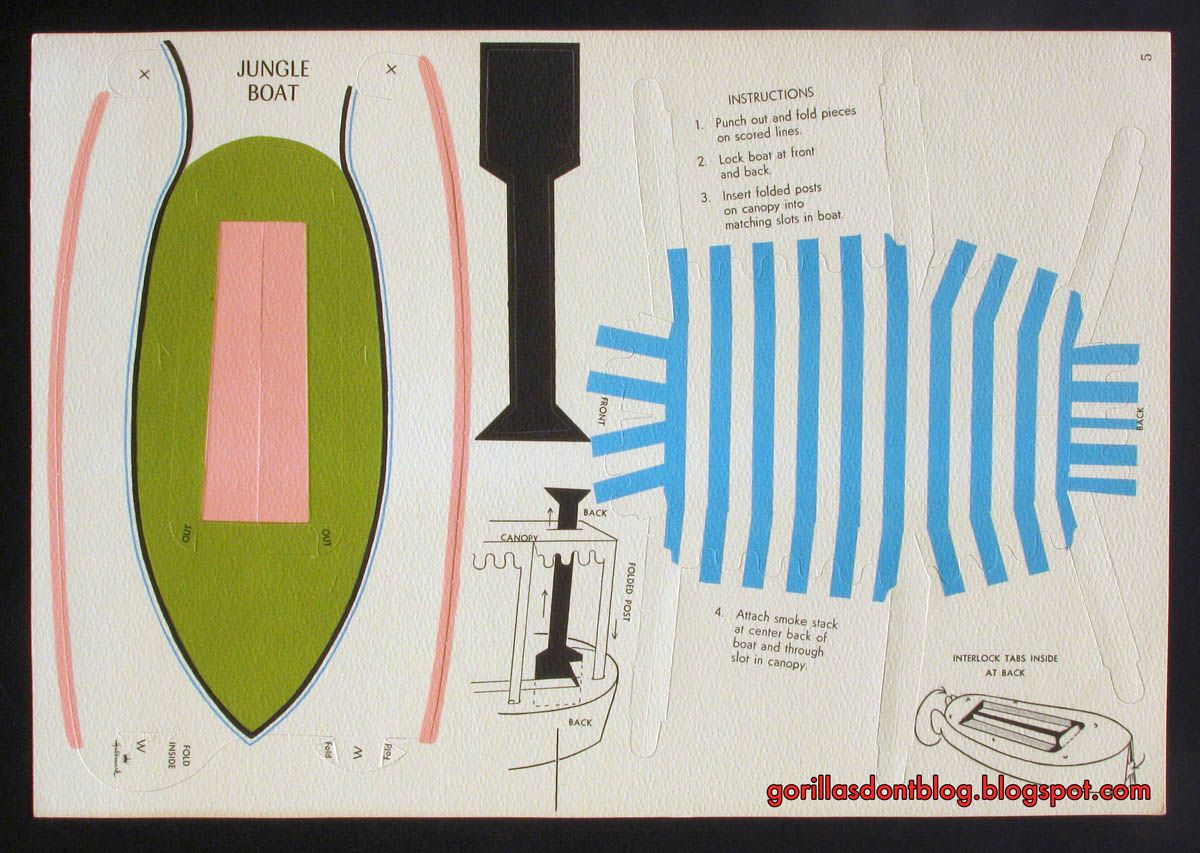 Coolest of all (in my opinion) is the "House of Tomorrow"!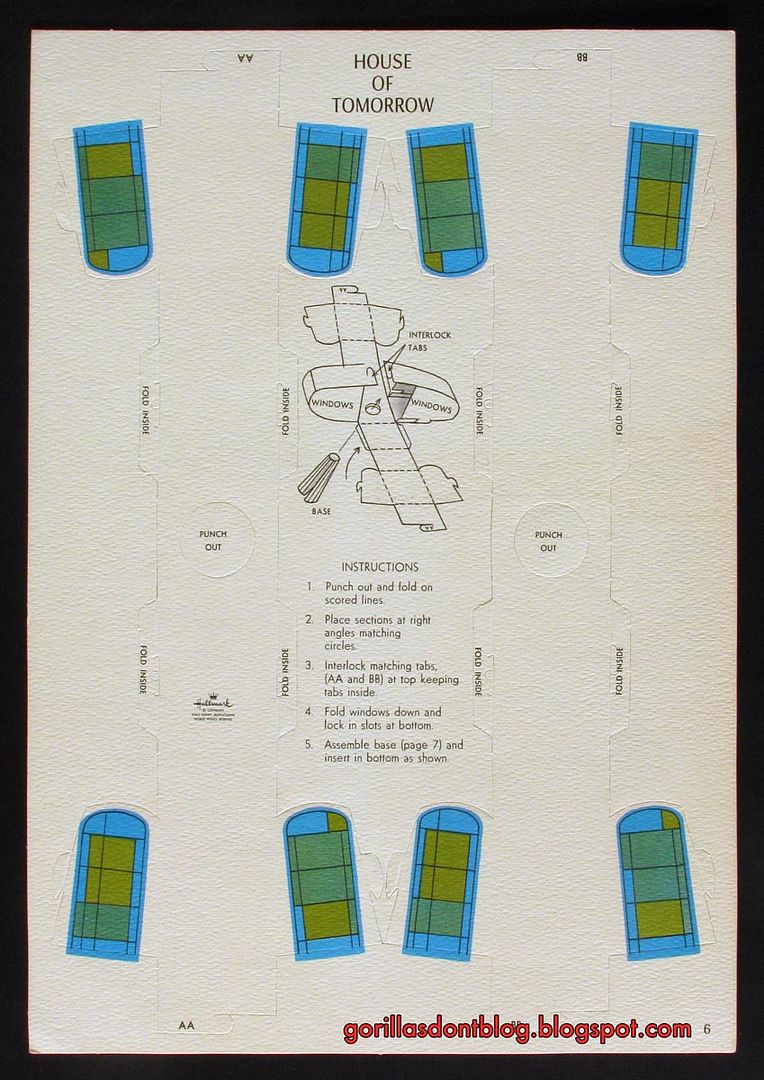 This rocket isn't as elegant as the real one in Tomorrowland, but it is still pretty swell.
And finally, a groovy submarine that looks more like one of the old Civil War iron-clads rather than a state of the art nuclear sub.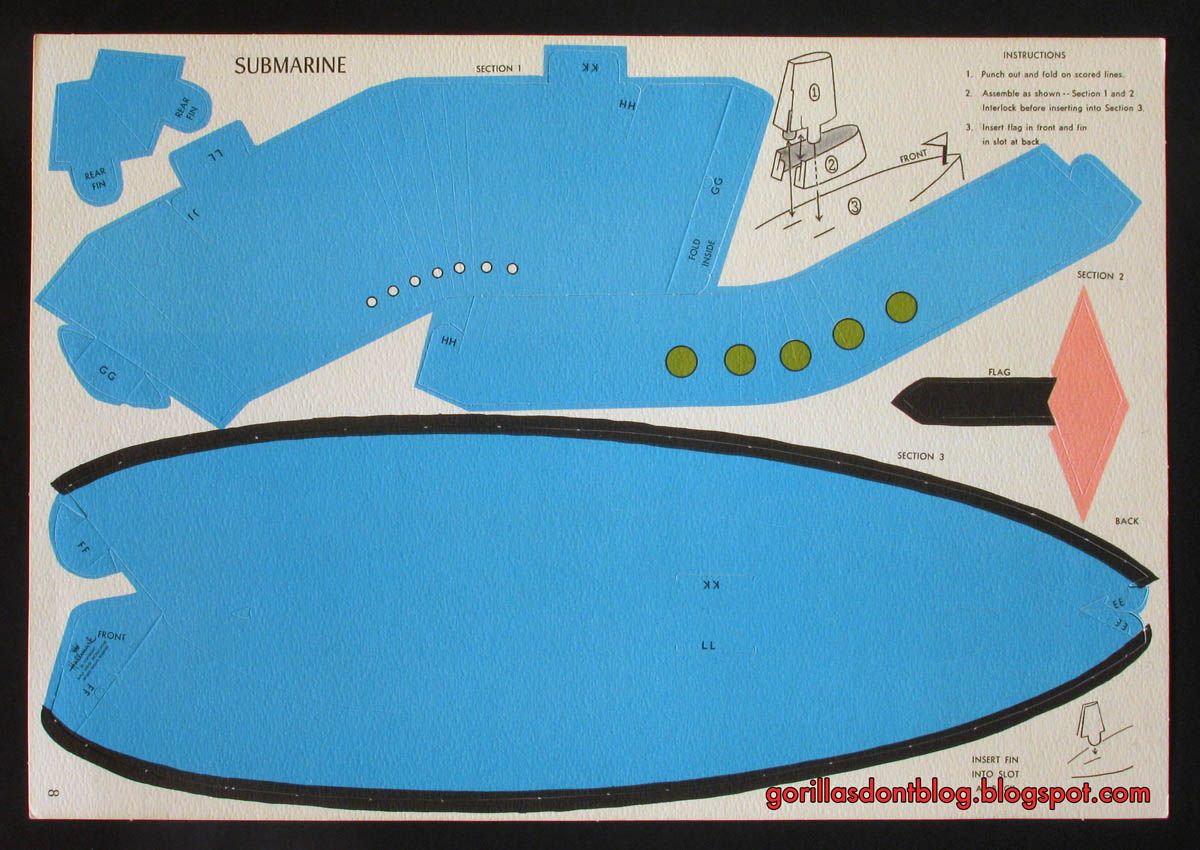 Here's the back side of the envelope... you could mail this to your best pal. I don't know about you, but 75 cents seems like a pretty great value to me.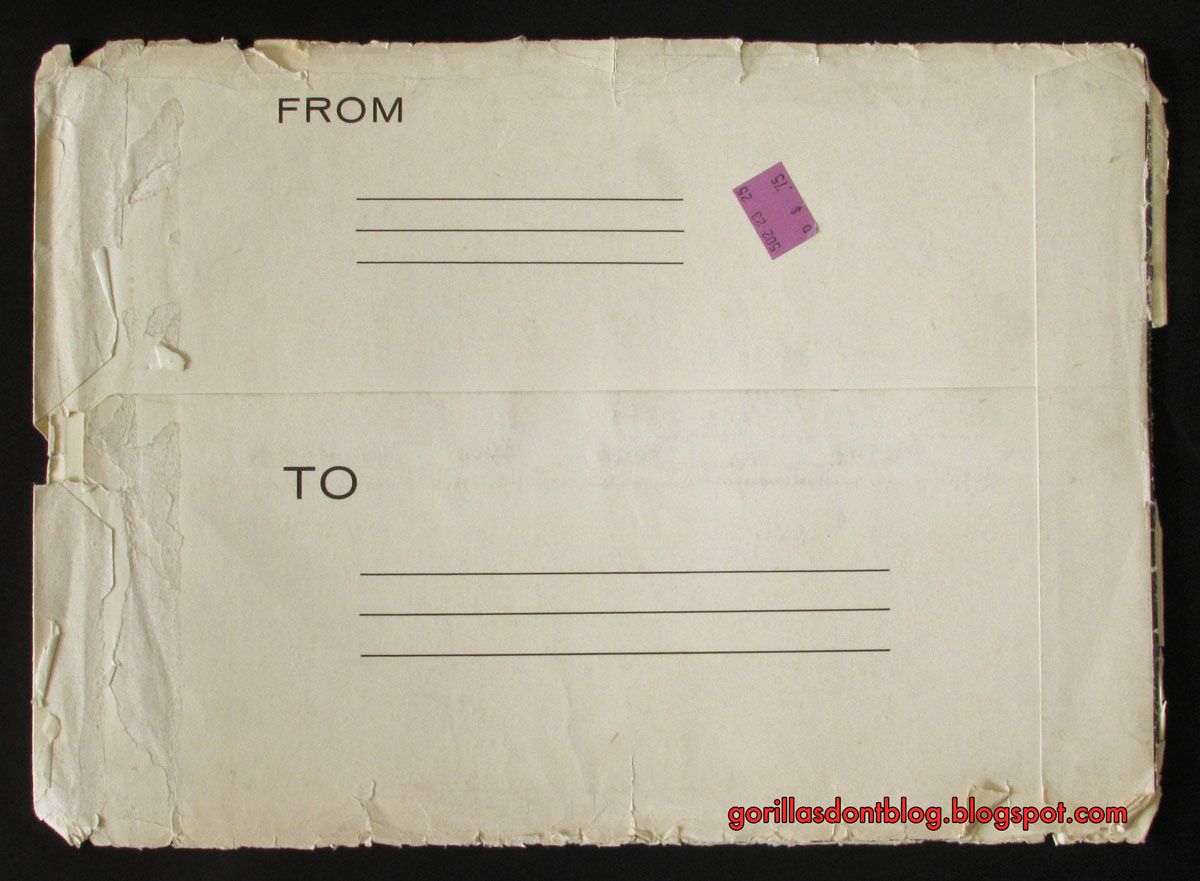 I hope you have enjoyed your visit to the Souvenir Dungeon!