I am happy to announce that today I am sharing the LAST of the super-murky photos from 1965! I hope that they don't give you nightmares.
Here we are, in a busy Tomorrowland. The Douglas Rocket to the Moon is smack-dab in the center, and it is venting some liquid oxygen fuel as it wait to blast off. The Astro Jets are to our left, and a tour guide carefully appraises us to make sure we are not dangerous. Oh man, let's try to lighten this thing up a bit!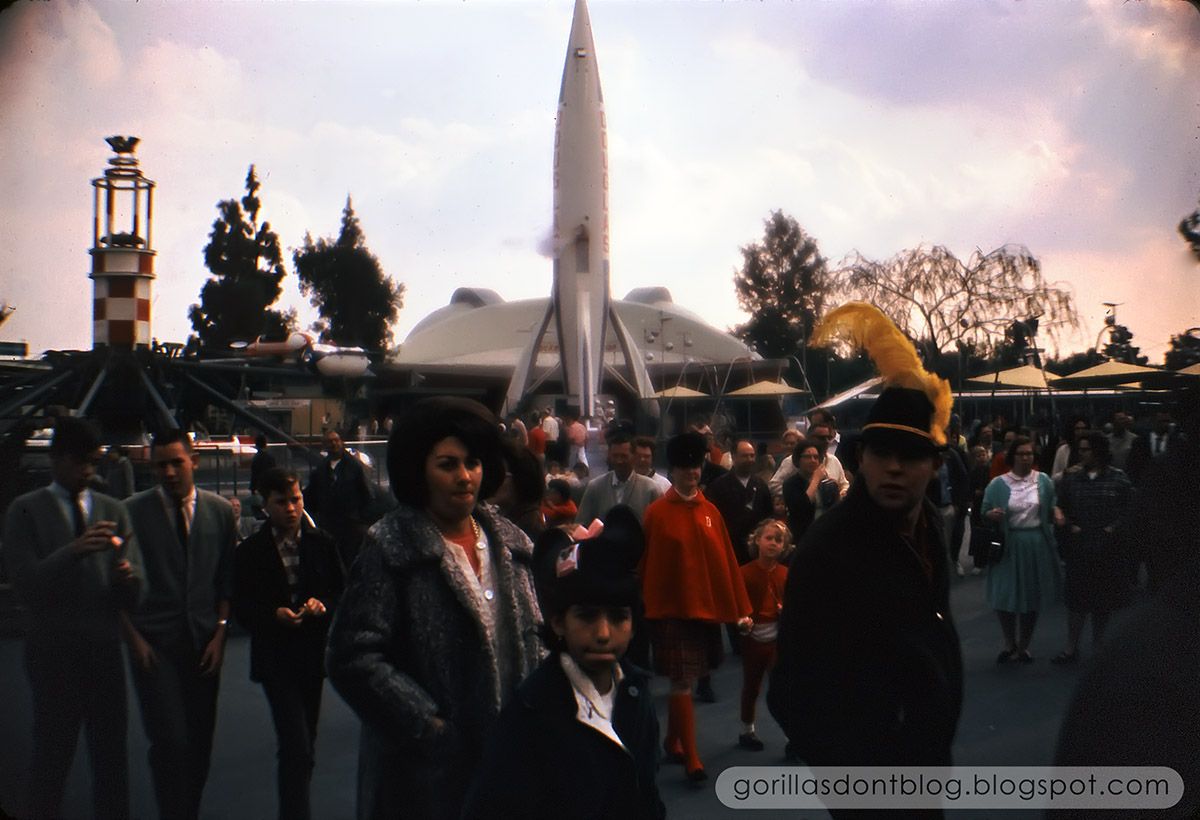 It got grainy in places, but it's an improvement. That kid wears the feathered hat like a boss! Everyone is bundled in sweaters and coats, so this was a chilly day for the usually-moderate park.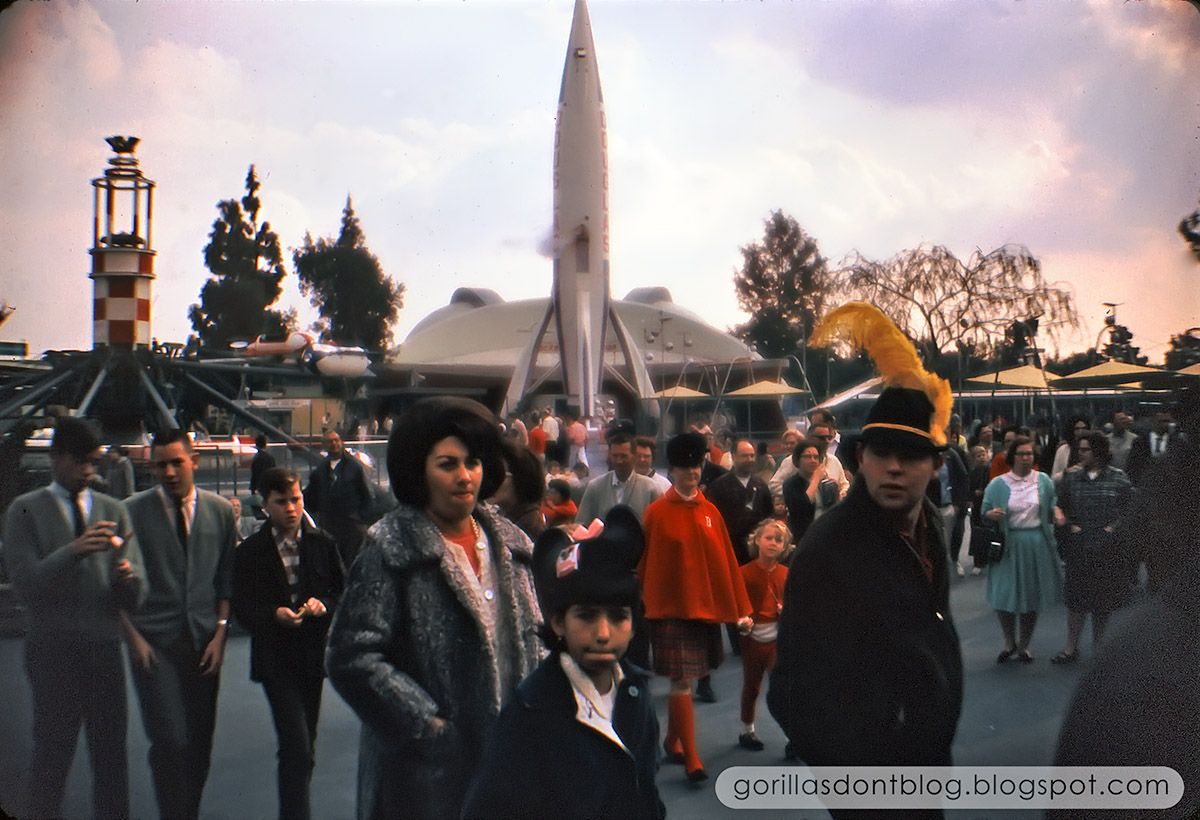 I guess the photographer was aiming at the little shack on the riverbank, though this isn't a very good angle. The jungle launches look their best with their striped awnings (says me!)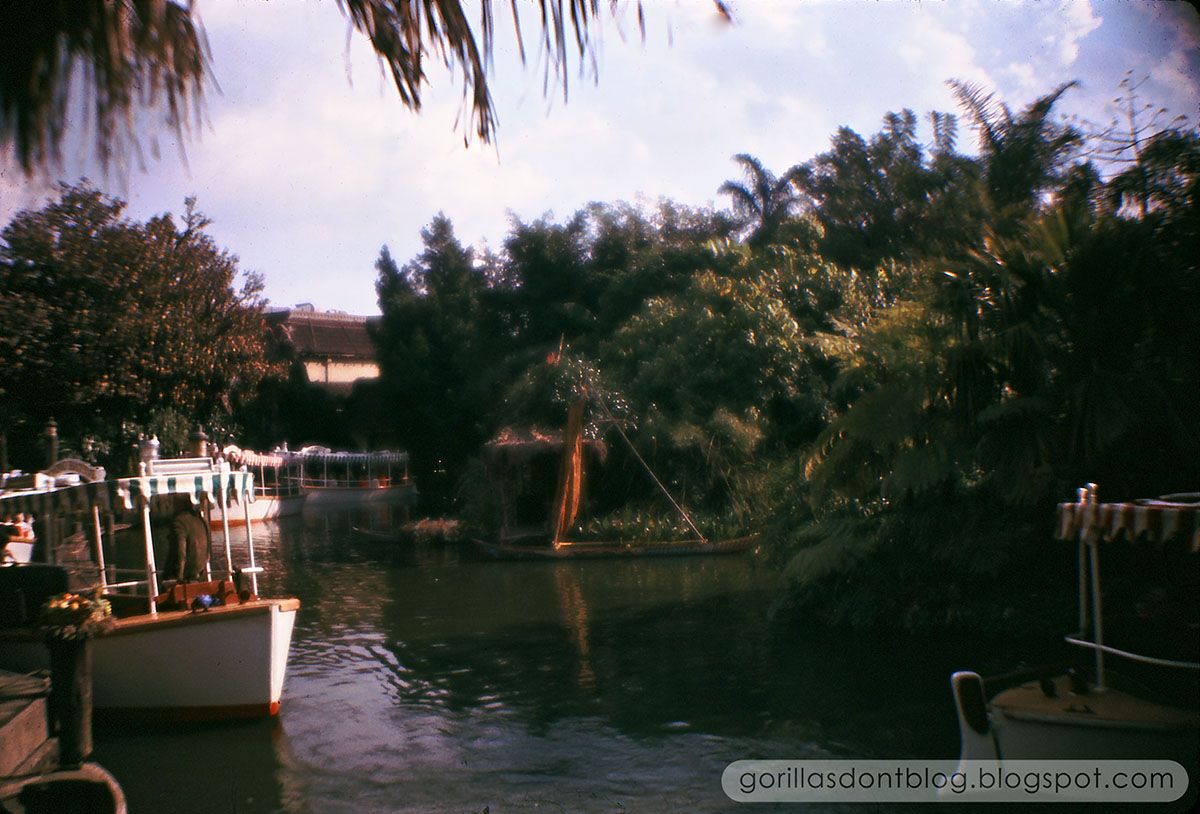 I lightened this one up, but I think I actually like the dark, mysterious version better.