Hooray for more "Greatest Hits"! This time we're visiting Main Street - although one image might be considered an exception.
Night shots are all-too-rare; film stocks were generally just not fast enough 50 years ago. That's why this lovely photo (originally posted in 2007) of West Center Street and the Flower Mart is so special. And the warm glow from the bulbs along the buildings adds a soft, nostalgic ambiance. Beautiful!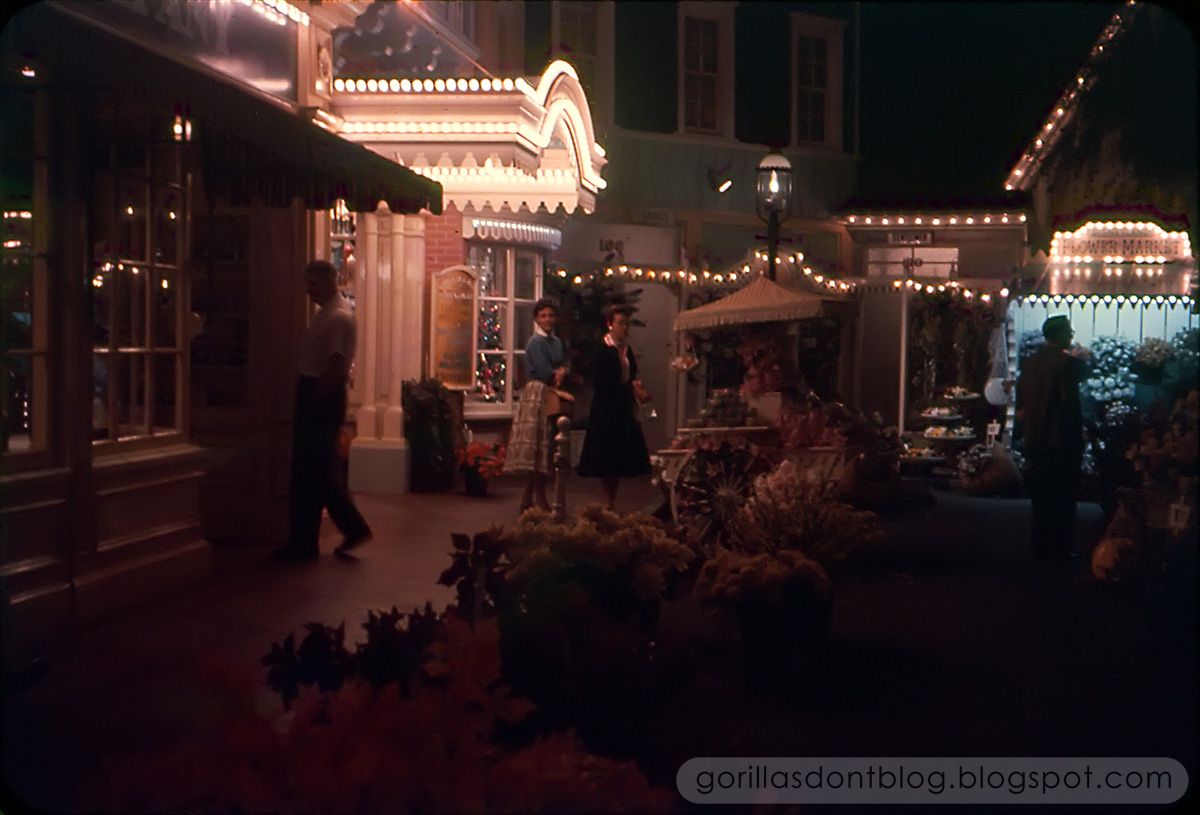 OK, I know this isn't "Main Street", but my archives folder for Main Street includes the "Entrance" and parking lot. Now the whole world knows my shame. Still, I don't think most people will complain about this adorable picture of the little tram as it drops off a fresh load of guests at the front gate. It was first posted back in 2008. Are those tract homes in the distance? I don't ever recall noticing houses in the background before.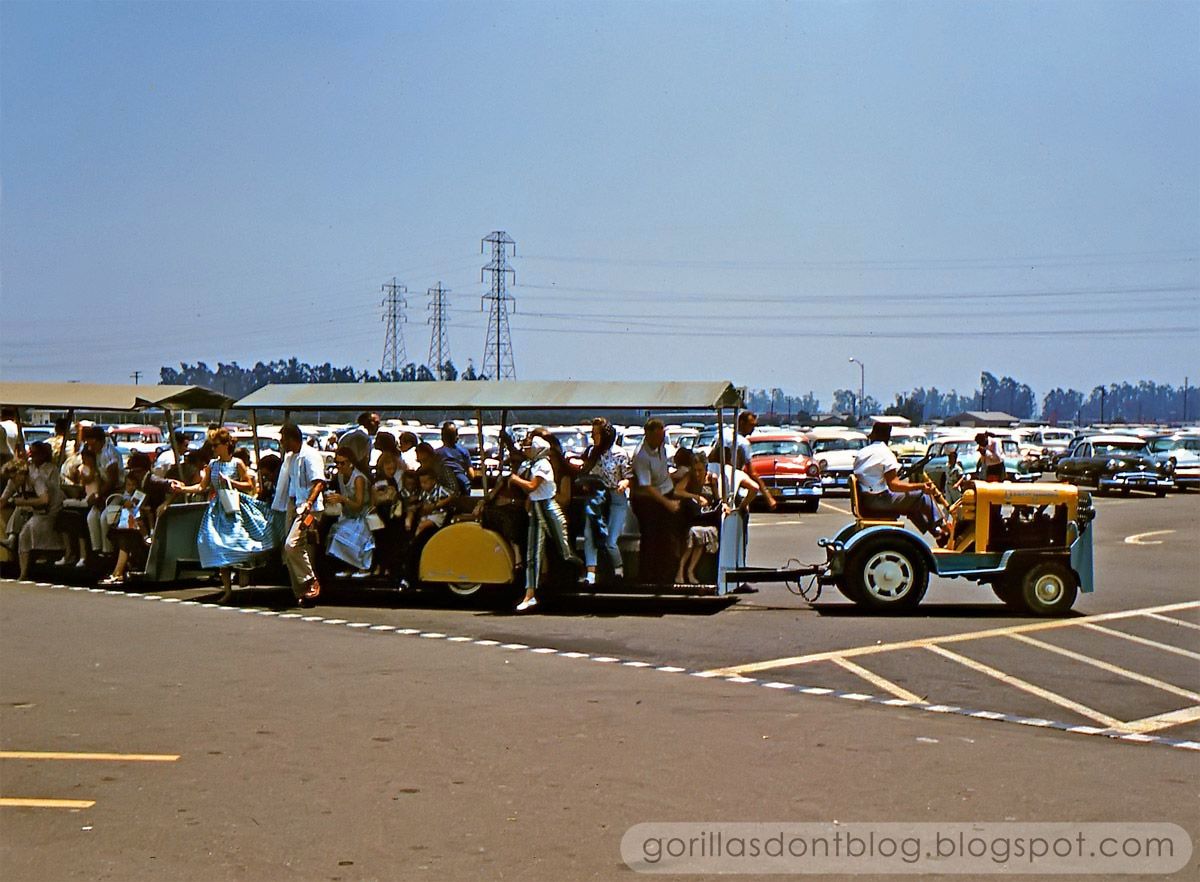 This neat picture (circa 1957) looks north on Main Street, later in the afternoon. The park was bustling, though it's hard to tell because most people didn't walk in the street. I love the patriotic bunting, and the bright red Chemical Wagon, and pretty much everything else, too! Notice that the gas lamp is already lit, in spite of the fact that there will still be many hours of daylight left.