I'm getting down to the last of the wonderful vintage Kodak Instamatics that were so generously given to me by "Mr. X"... most of the remaining examples are pretty darn nice!
Like this one, showing the Matterhorn as seen from Tomorrowland (right near the Yacht Bar). The "snow"-capped peak gleams against a blue sky; colorful Skyway buckets travel to and fro, while a tomato-red Peoplemover train passes on the track above. The guard rails have been added to the Peoplemover cars, but there doesn't seem to be anybody on board for some reason. Notice the climber on the Matterhorn, as well as the single bobsled just below him.
I love this picture!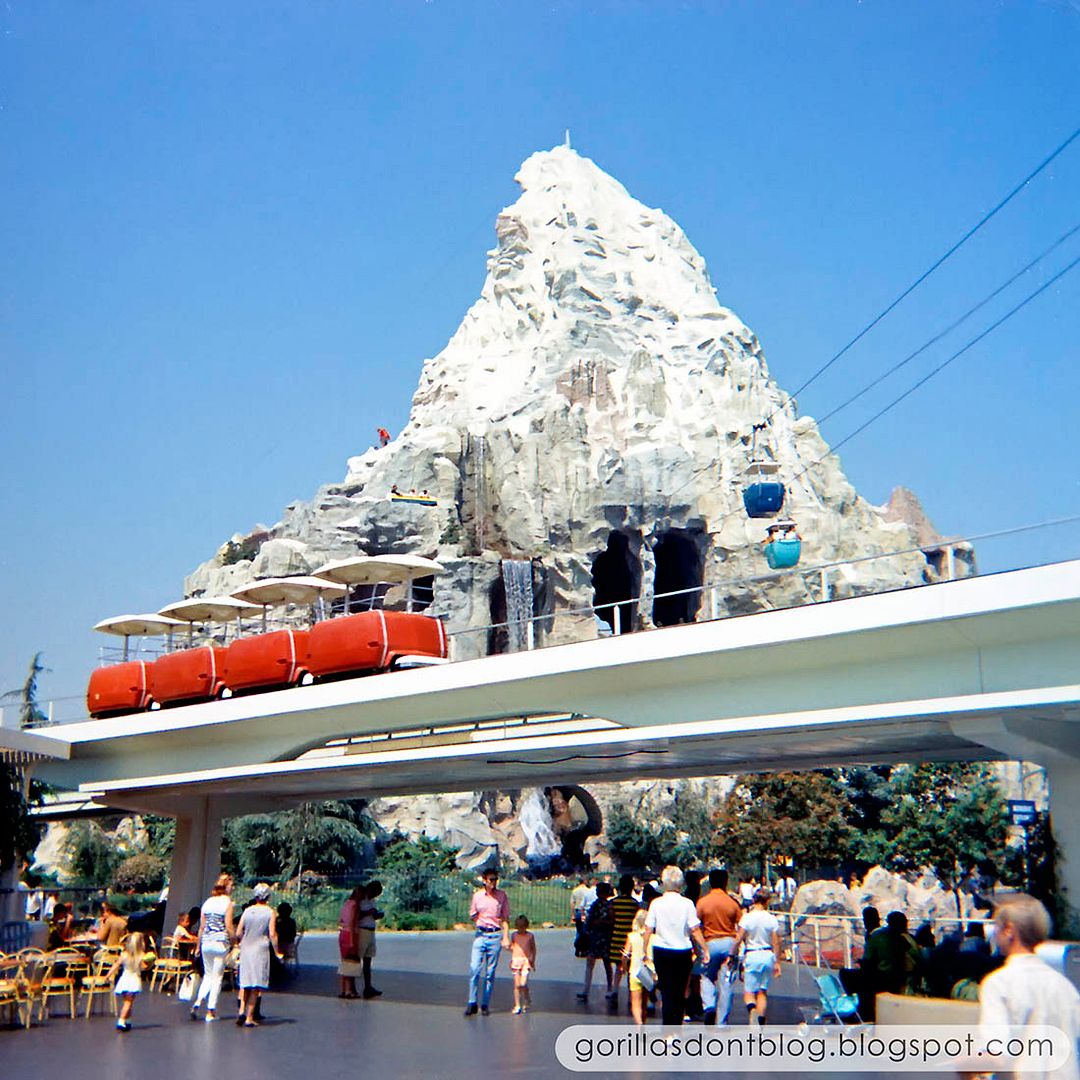 This next one is pretty neat too, and a very unusual angle (taken from somewhere on the ramp outside of the Carousel of Progress, I suppose?). It's cool the way the Disneyland Peoplemover really moved up and down some considerable grades - it wasn't all flatness. Below us is the Autopia - at first I thought some sort of construction was going on, but now I can see cast members and riders. In the lower right is Tomorrowland Station.
Another surprise is just how green and lush some parts of Disneyland's Tomorrowland are... the future doesn't have to be sterile shiny metal and white concrete.