I haven't posted anything from 1955 for quite a while, but I recently acquired a small batch of slides from November of Disneyland's first year (or half year). Knowing what I know today, it would be amazing to walk around the early park, still so rough around the edges, but full of so much promise.
This is a neat photo of one of the Casey Jr. Circus Trains, glowing in the late afternoon sunlight against an already-darkening sky. The trestle that Casey is crossing is still only roughed out in wood; it wouldn't be long until the timbers would be disguised to look like stone bridges. To our extreme right we can see a bit of the tent that housed the short-lived Mickey Mouse Club Circus. In the foreground, we can see the (empty) pond in which the Pirate Ship sat.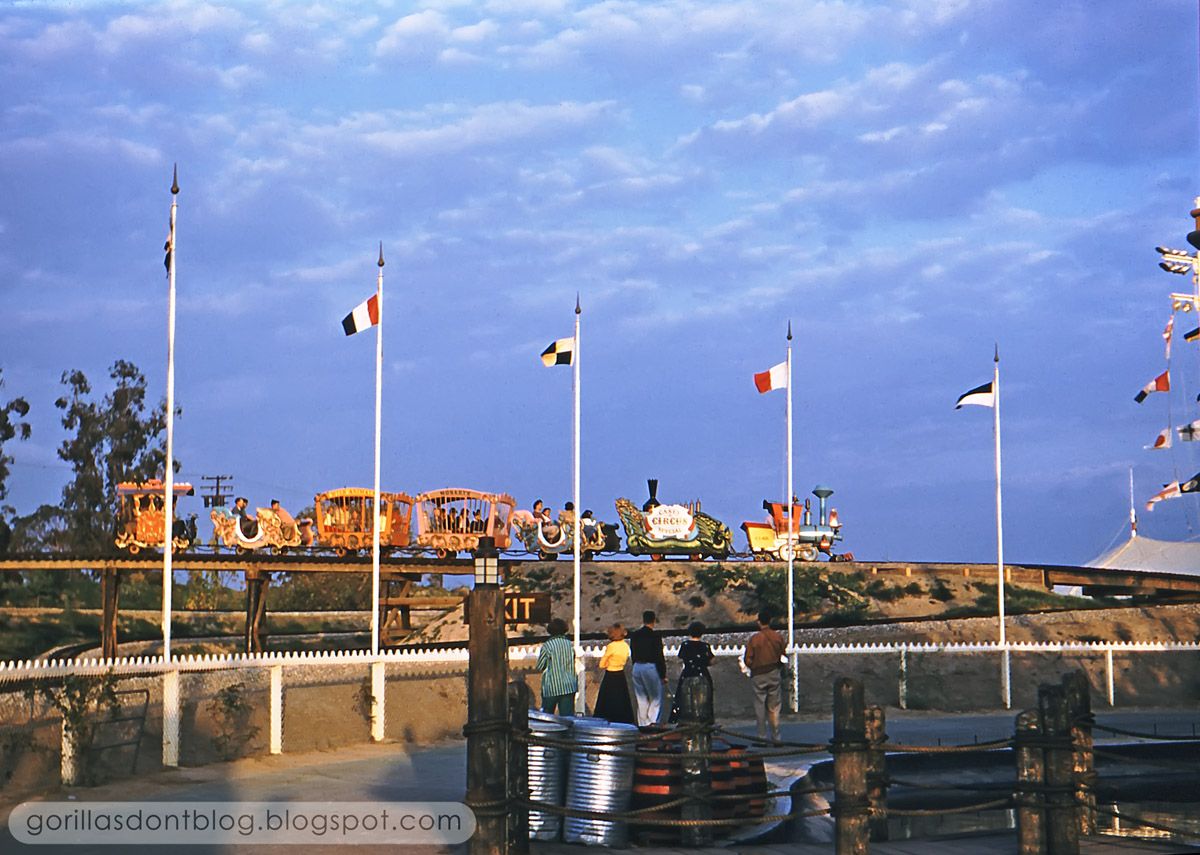 Man, that trestle doesn't look very sturdy! Creosote-dipped poles supported with cross-braced lumber; this would never pass inspection today. I don't see any steel, which surprises me. Even though it doesn't look very high from down here, it might have given riders a little twinge of vertigo.